Handmade Giraffe Turquoise Sterling Silver Ring 925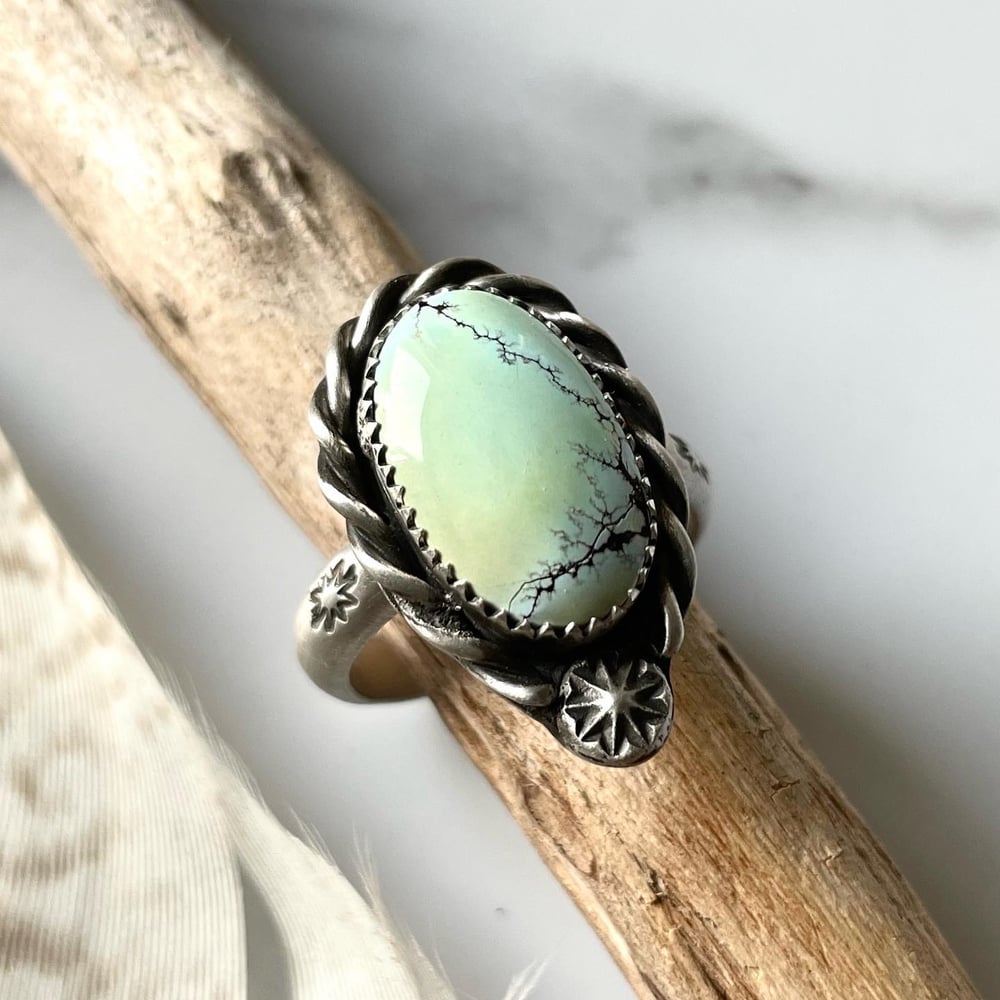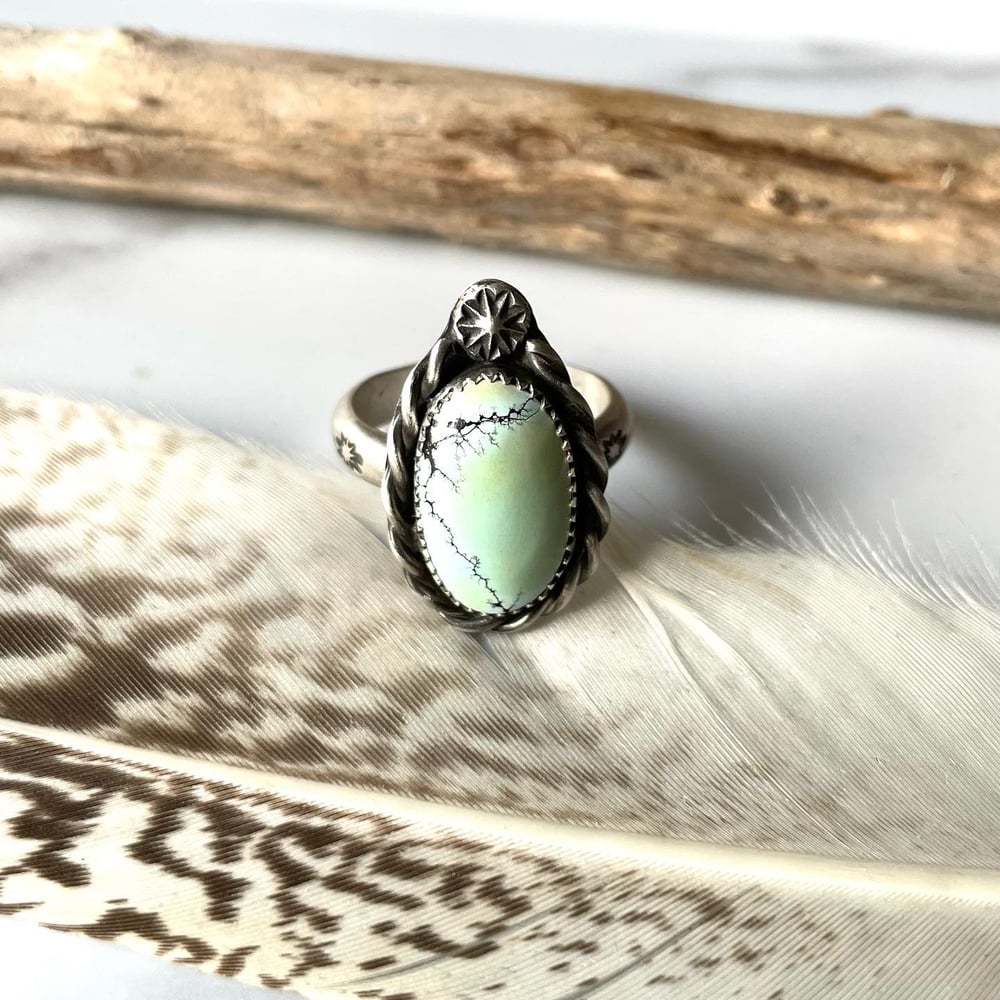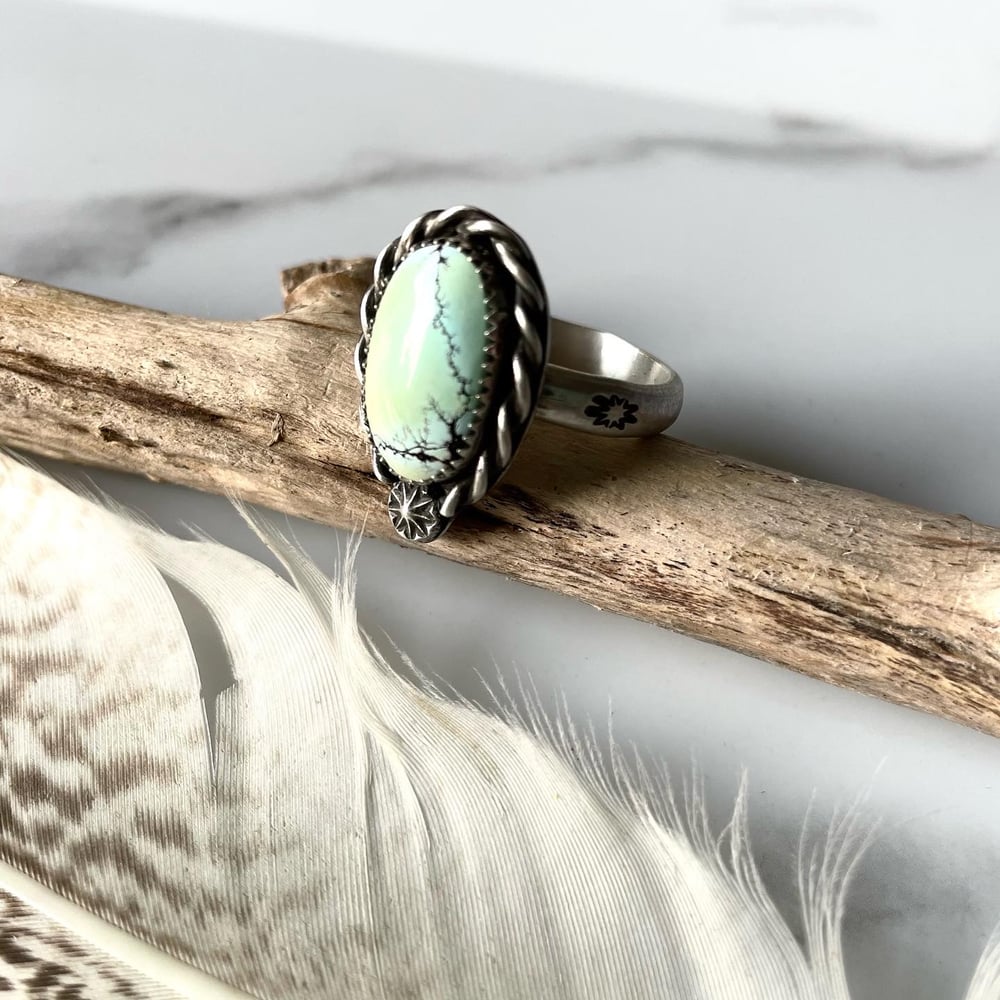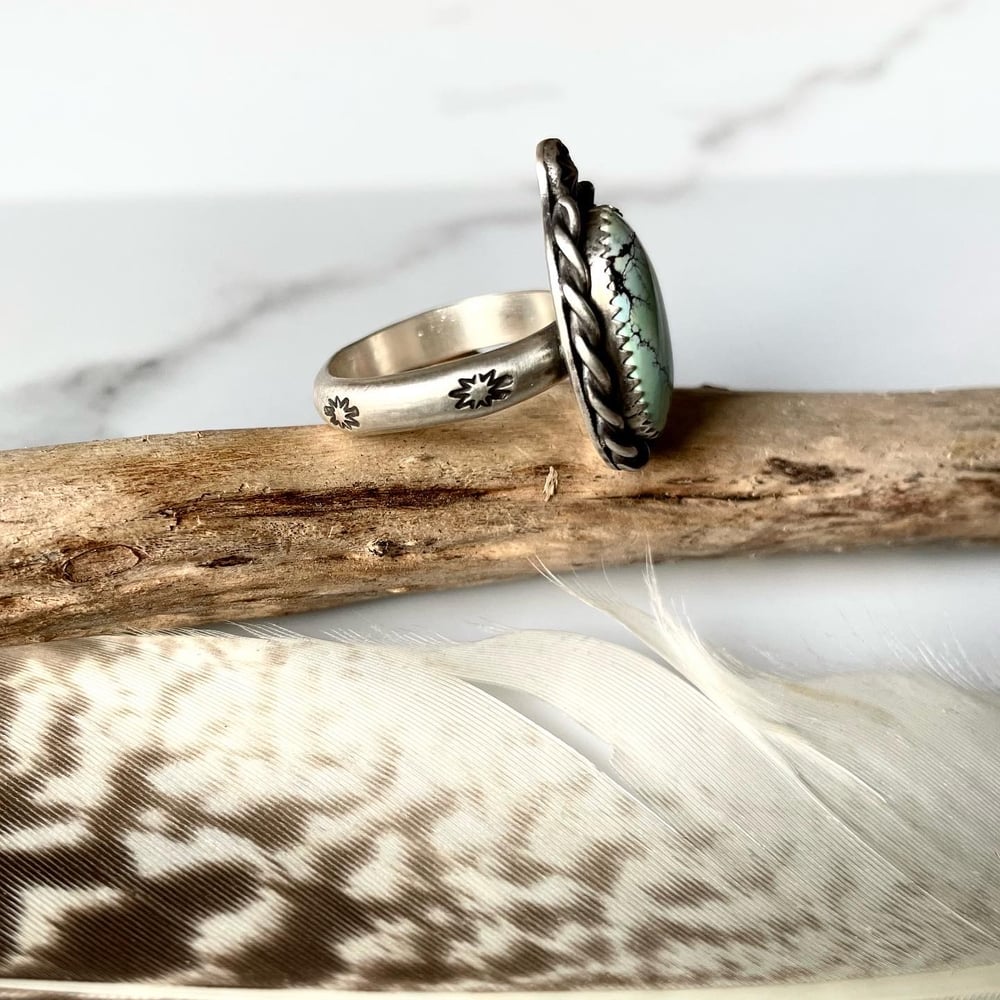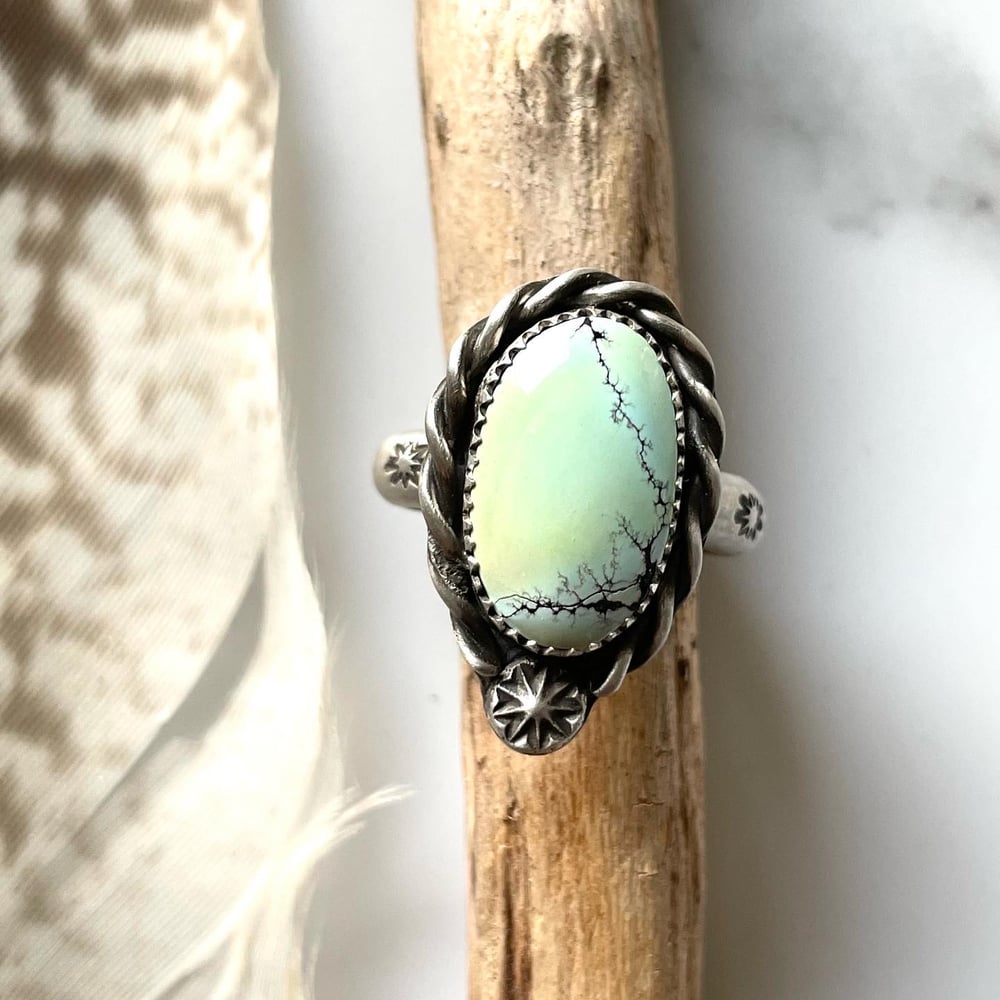 Handmade Sterling silver ring. Band is D Shaped and stamped with stars.
The ring is set with a dreamy mint green giraffe turquoise.
The silver is oxidised to define the embellishments and symbols.
The ring has a satin finish.
This ring is a UK size P 1/2 (US 8)
Turquoise, the captivating sea-green stone of the ancients, represents wisdom, tranquility, protection, good fortune, and hope. Ancient peoples believed in its profound power to protect, as well as its tranquil energy and its association with enduring love. Likewise, contemporary crystal experts celebrate it for its representation of wisdom, tranquility, and protection.
I also have many different stones ready to be set in this same style so contact me if you would like a ring similar to this one in your size. I can show you the stones I have ready for custom orders!
Comes in a tie dye cotton gift bag stamped with the Eleven Feathers Jewellery logo.
***If you would like a gift box also, please add one to your basket***
The optional extra gift box is recycled card, stamped with the Eleven Feathers logo. Gift bag still included with this option.
I can add a gift tag free of charge with your own personal message on and even post direct to the recipient if you prefer, don't hesitate to ask!