Handmade Sterling Silved Giraffe Turquoise Celestial Feather Pendant 925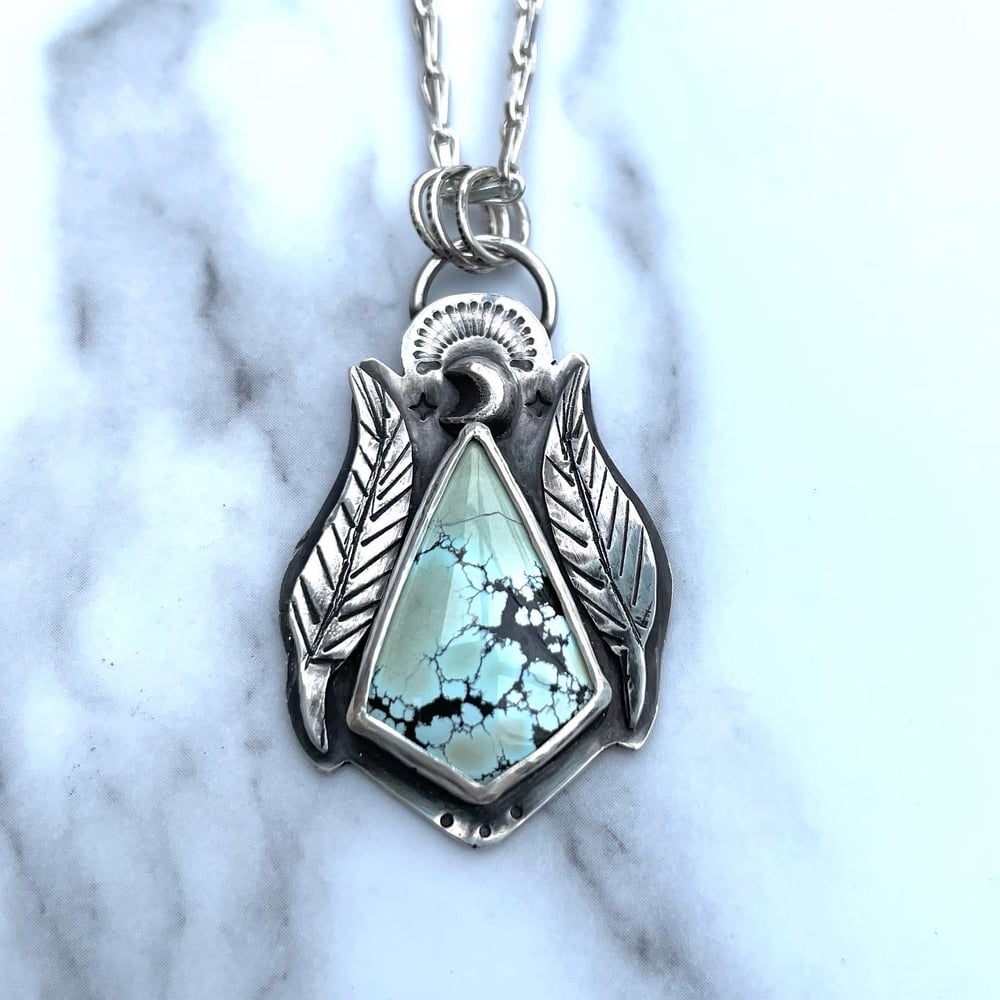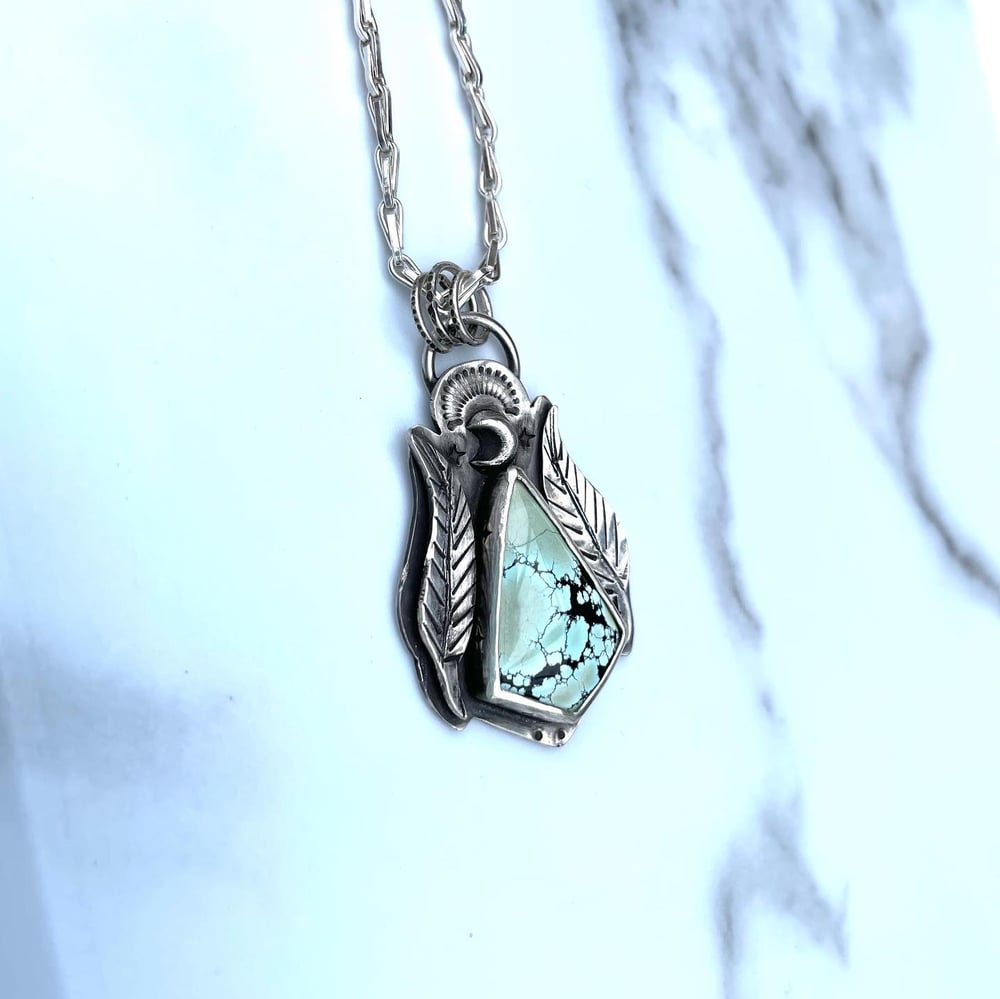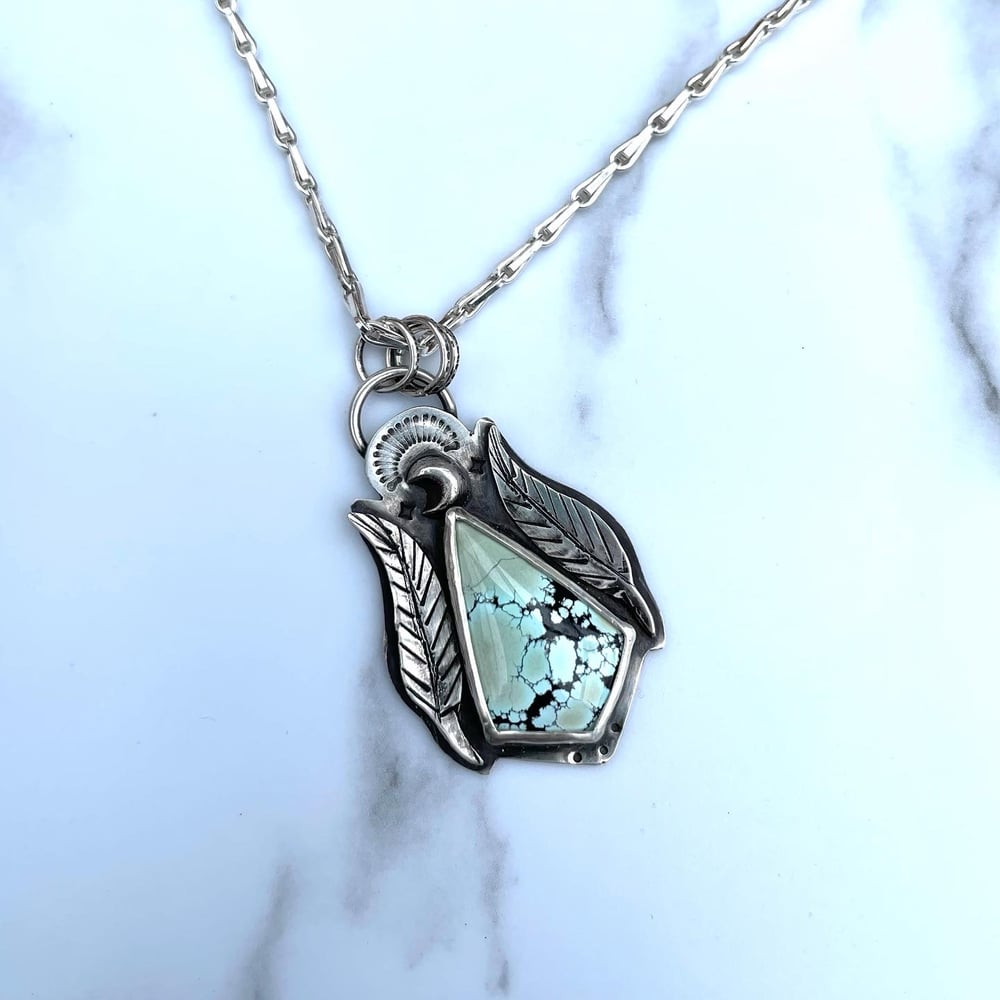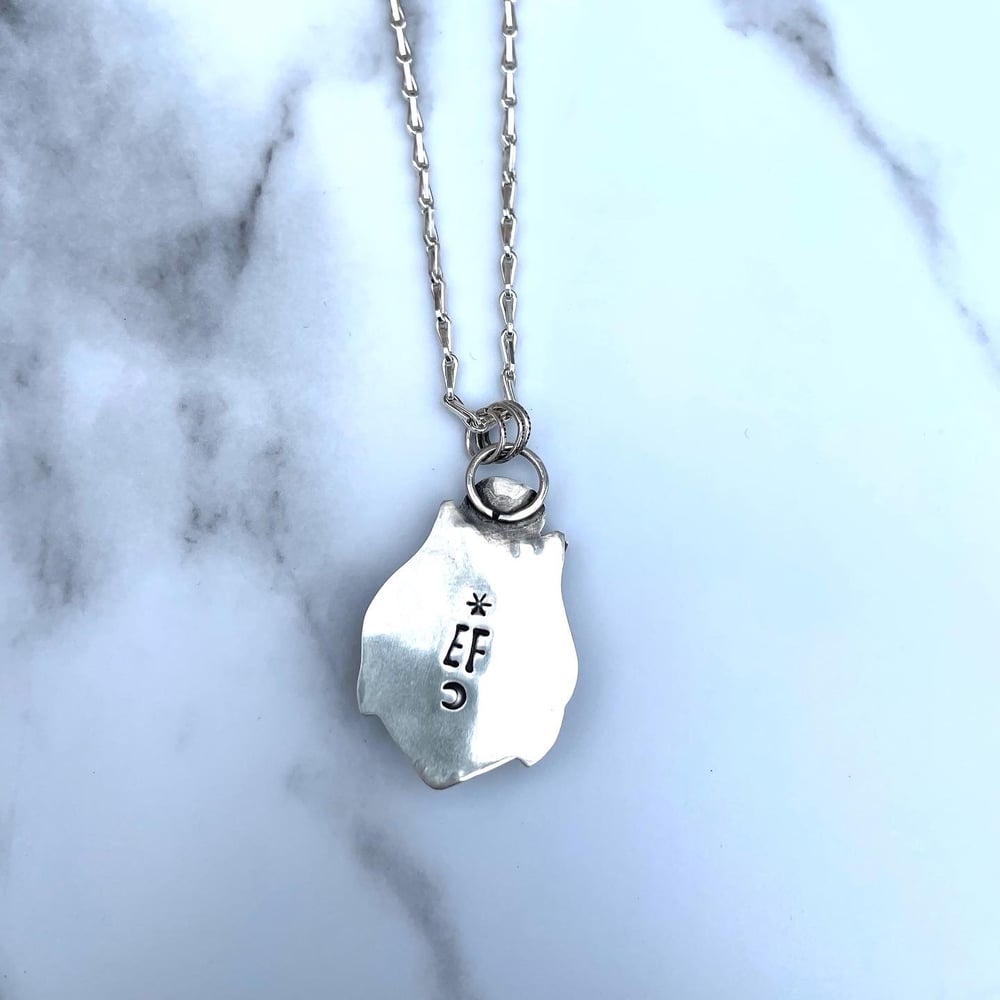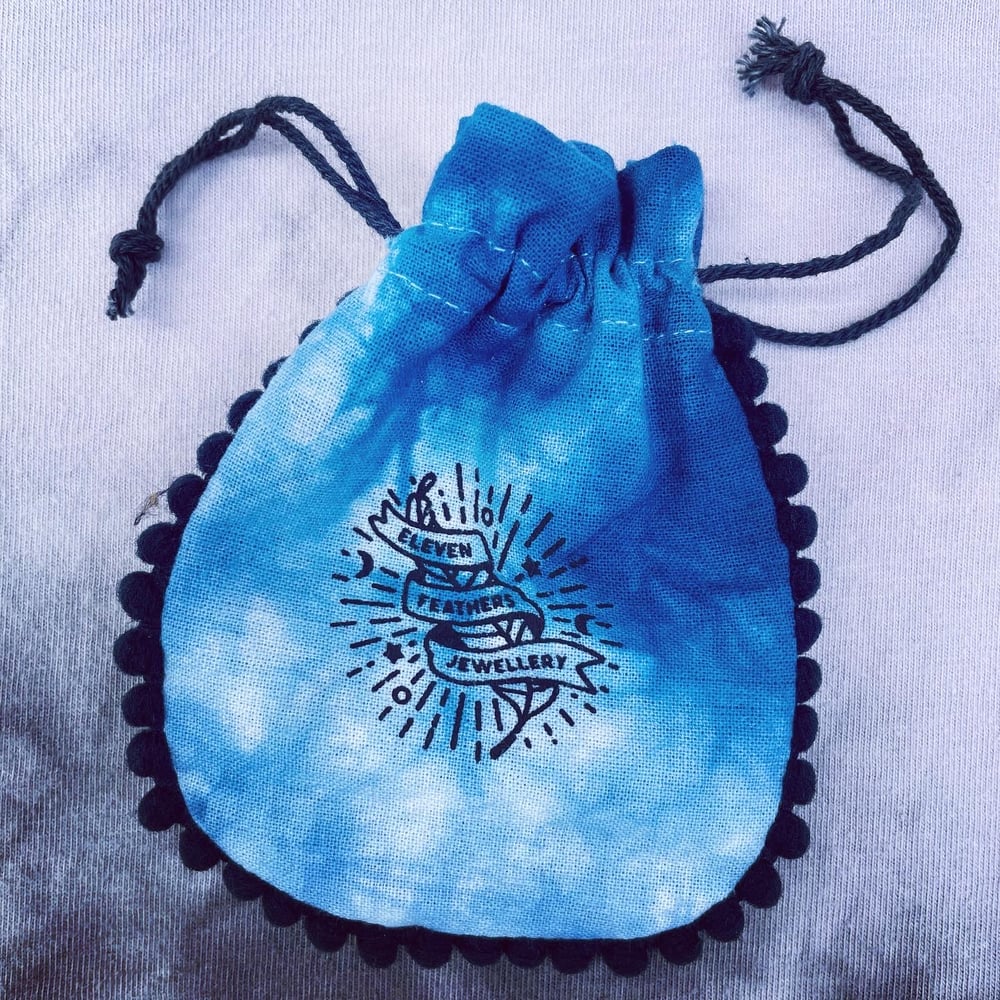 This giraffe turquoise speaks for itself. The mint green tones and unique patterns are simply divine. Giraffe turquoise is sourced in Hubei, near the famous Yungai. This dreamy stone has been lovingly surrounded by feathers, stars and a single crescent moon. It comes suspended on a unique 20" Sterling silver barleycorn chain.
🪶 🪶🪶🪶🪶🪶🪶🪶🪶🪶🪶🪶🪶🪶
Feathers are sacred gifts from the Divine, a show of force from the heavens that they are listening to your prayers, your wishes and your desires. It's a symbol of acknowledgment, that someone or something in the spirit world is looking out for you, keeping you safe and empowering you to whatever path you set upon✨
◊ ◊ ◊ ◊ ◊ ◊ ◊ ◊ ◊ ◊ ◊ ◊ ◊ ◊ ◊ ◊ ◊ ◊ ◊ ◊ ◊
Turquoise, the captivating sea-green stone of the ancients, represents wisdom, tranquility, protection, good fortune, and hope. Ancient peoples believed in its profound power to protect, as well as its tranquil energy and its association with enduring love. Likewise, contemporary crystal experts celebrate it for its representation of wisdom, tranquility, and protection.
◊ ◊ ◊ ◊ ◊ ◊ ◊ ◊ ◊ ◊ ◊ ◊ ◊ ◊ ◊ ◊ ◊ ◊ ◊ ◊ ◊
Does this piece speak to you? If you are called to give it a home?
Handmade in Northumberland. Oxidised and polished to define the detail.
Ready to post!💫
Comes in a tie dye cotton gift bag stamped with the Eleven Feathers Jewellery logo.
***Need a gift box? Available here! -----> http://www.elevenfeathersjewellery.com/product/gift-box-optional-extra
I can add a gift tag free of charge with your own personal message on and even post direct to the recipient if you prefer, don't hesitate to ask!