Handmade Sterling Silver Giraffe Turquoise Lucky Horseshoe Pendant 925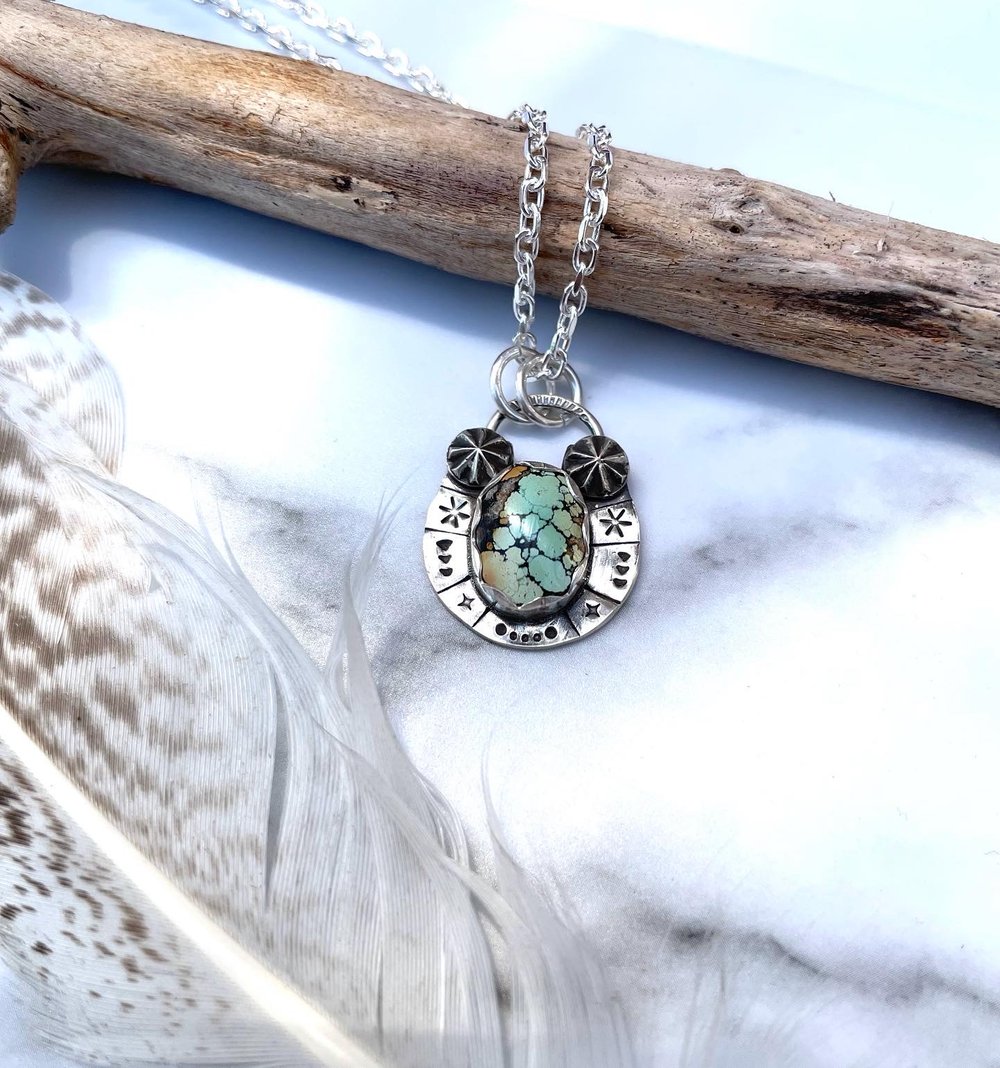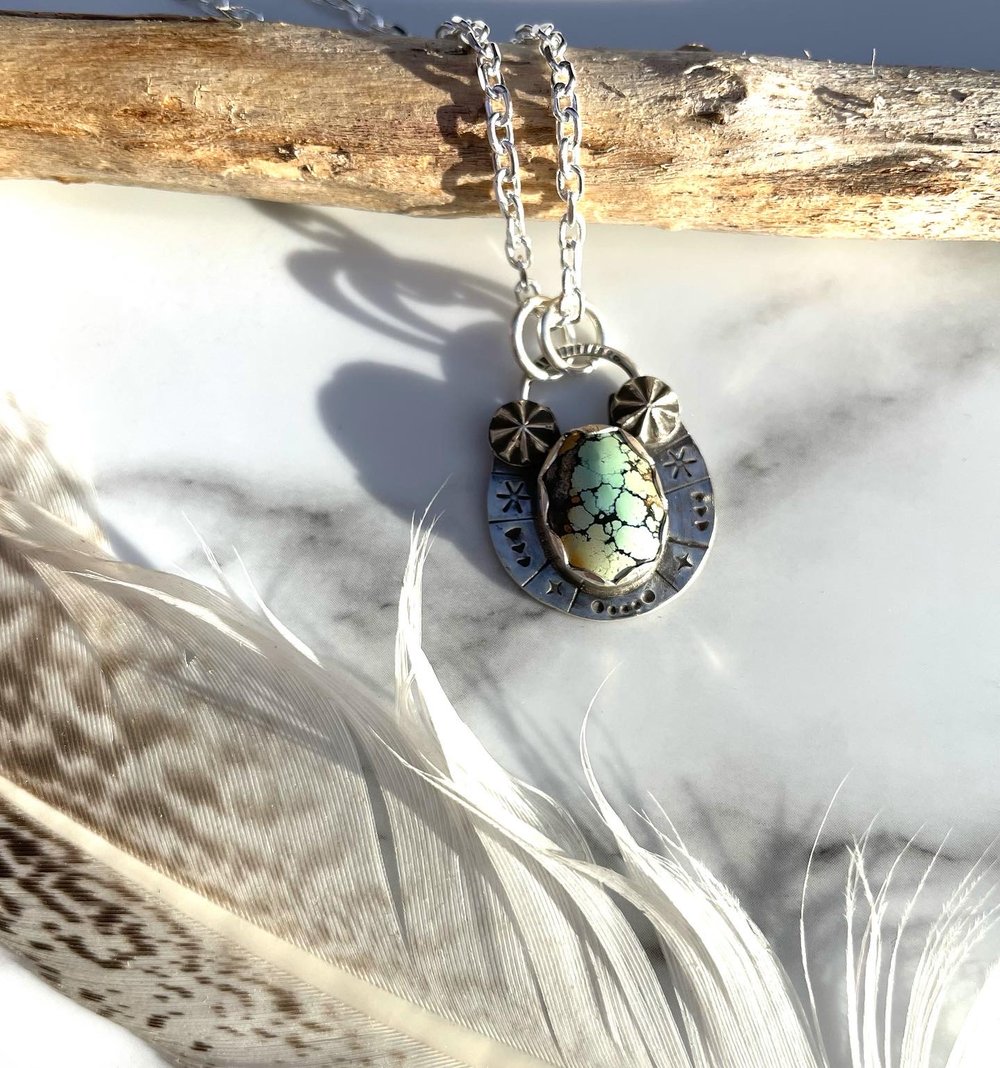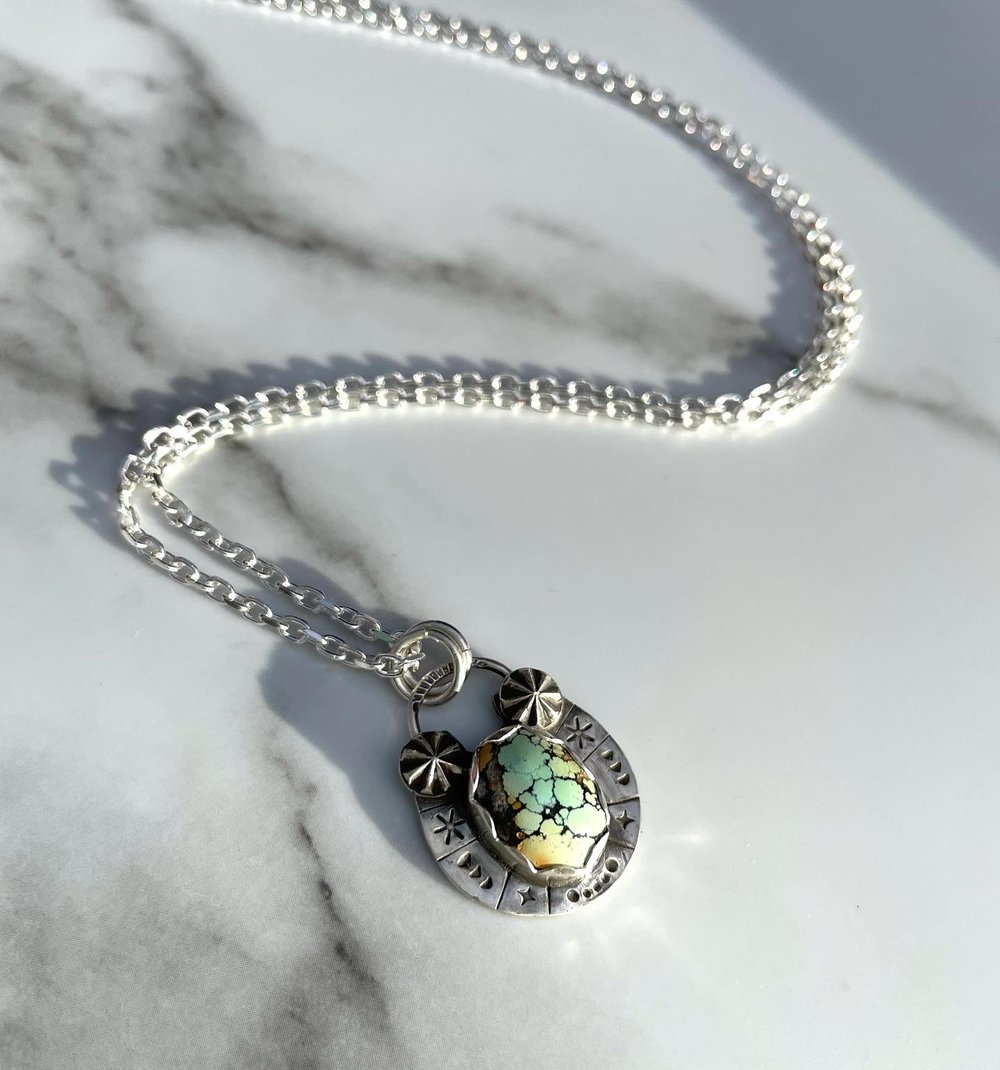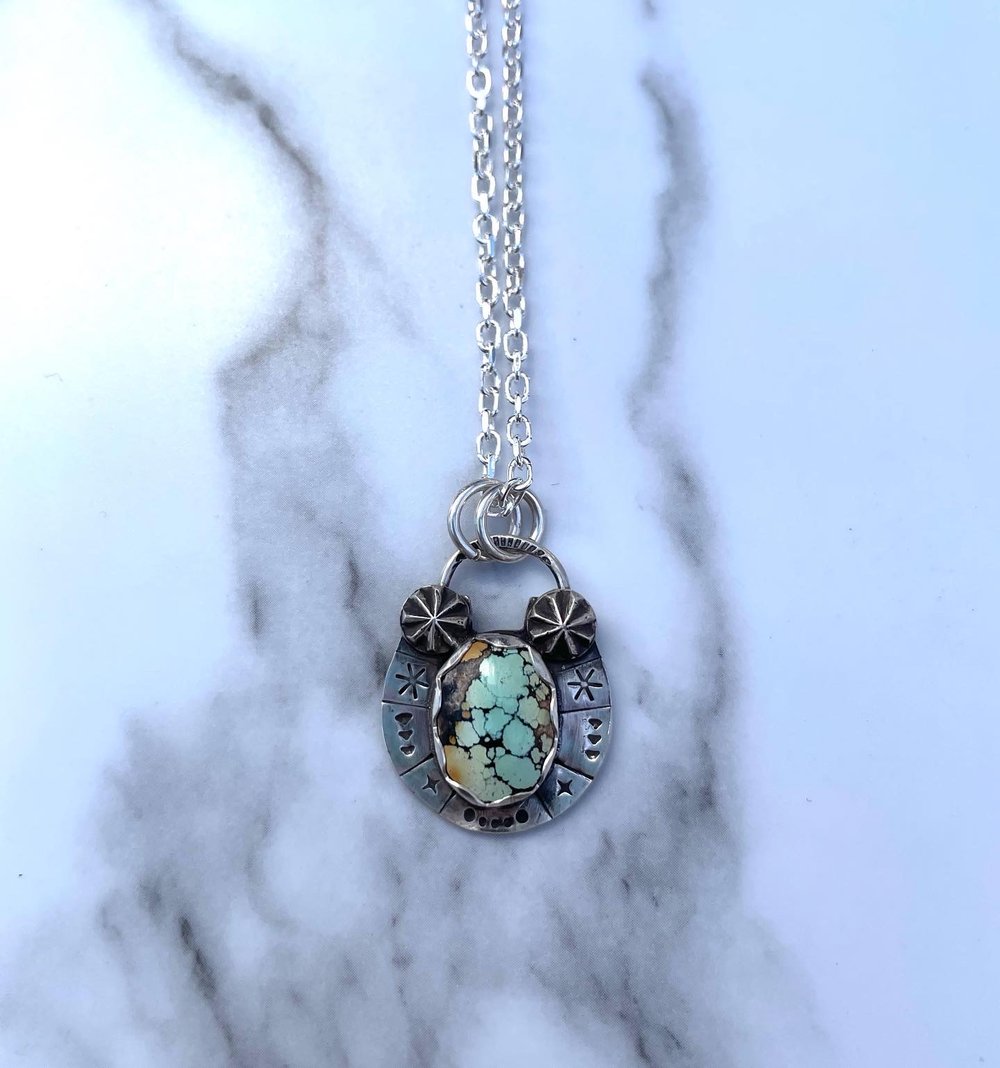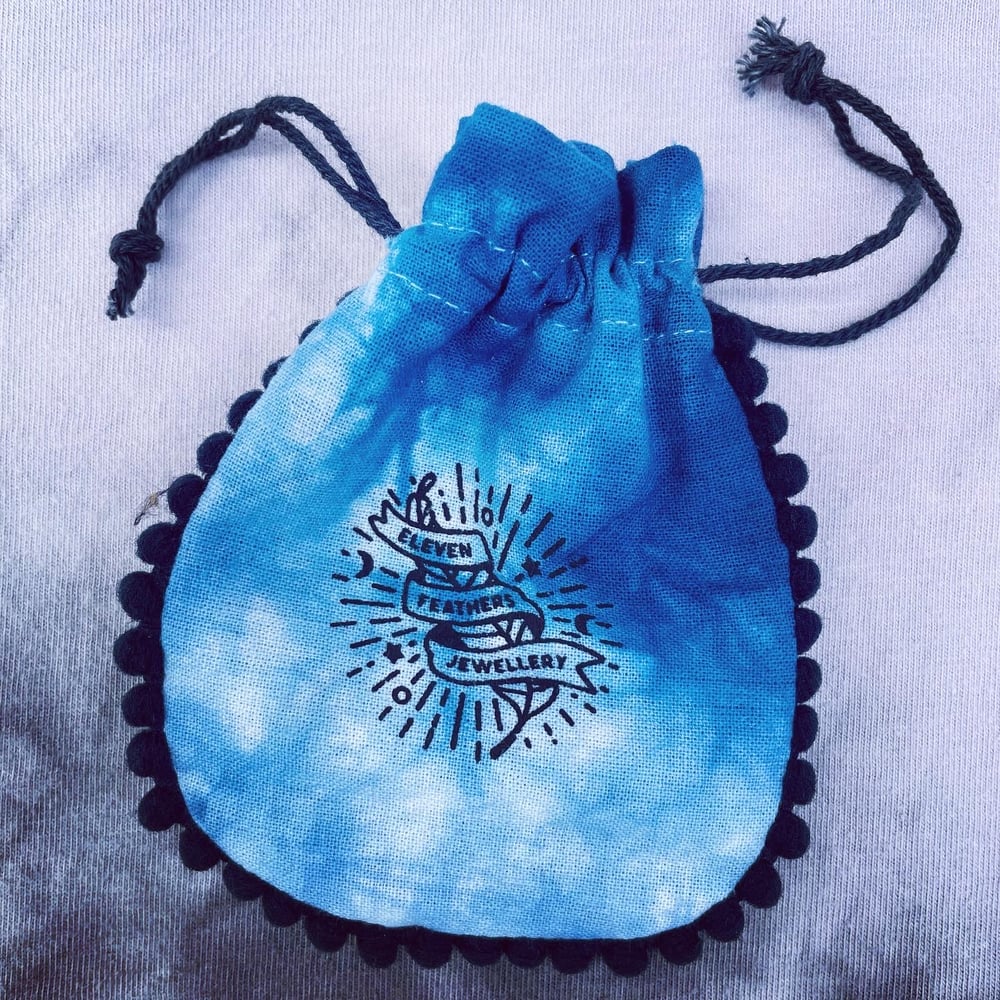 Who needs a bit of luck? This Sterling silver horseshoe pendant, set with giraffe turquoise might just be the talisman you need. Does this piece speak to you?
Giraffe turquoise is sourced in Hubei, near the famous Yungai. It comes suspended on a 20" Sterling silver belcher chain. The pendant measures approximately 22mm x 17.5mm (this measurement includes the loop at the top).
◊ ◊ ◊ ◊ ◊ ◊ ◊ ◊ ◊ ◊ ◊ ◊ ◊ ◊ ◊ ◊ ◊ ◊ ◊ ◊ ◊
Turquoise, the captivating sea-green stone of the ancients, represents wisdom, tranquility, protection, good fortune, and hope. Ancient peoples believed in its profound power to protect, as well as its tranquil energy and its association with enduring love. Likewise, contemporary crystal experts celebrate it for its representation of wisdom, tranquility, and protection.
◊ ◊ ◊ ◊ ◊ ◊ ◊ ◊ ◊ ◊ ◊ ◊ ◊ ◊ ◊ ◊ ◊ ◊ ◊ ◊ ◊
Are you called to give this piece a home?
Handmade in Northumberland. Oxidised and polished to define the detail.
Ready to post!💫
Comes in a tie dye cotton gift bag stamped with the Eleven Feathers Jewellery logo.
***Need a gift box? Available here! -----> http://www.elevenfeathersjewellery.com/product/gift-box-optional-extra
I can add a gift tag free of charge with your own personal message on and even post direct to the recipient if you prefer, don't hesitate to ask!