Handmade Sterling Silver Rainbow Labradorite Celestial Statement Pendant 925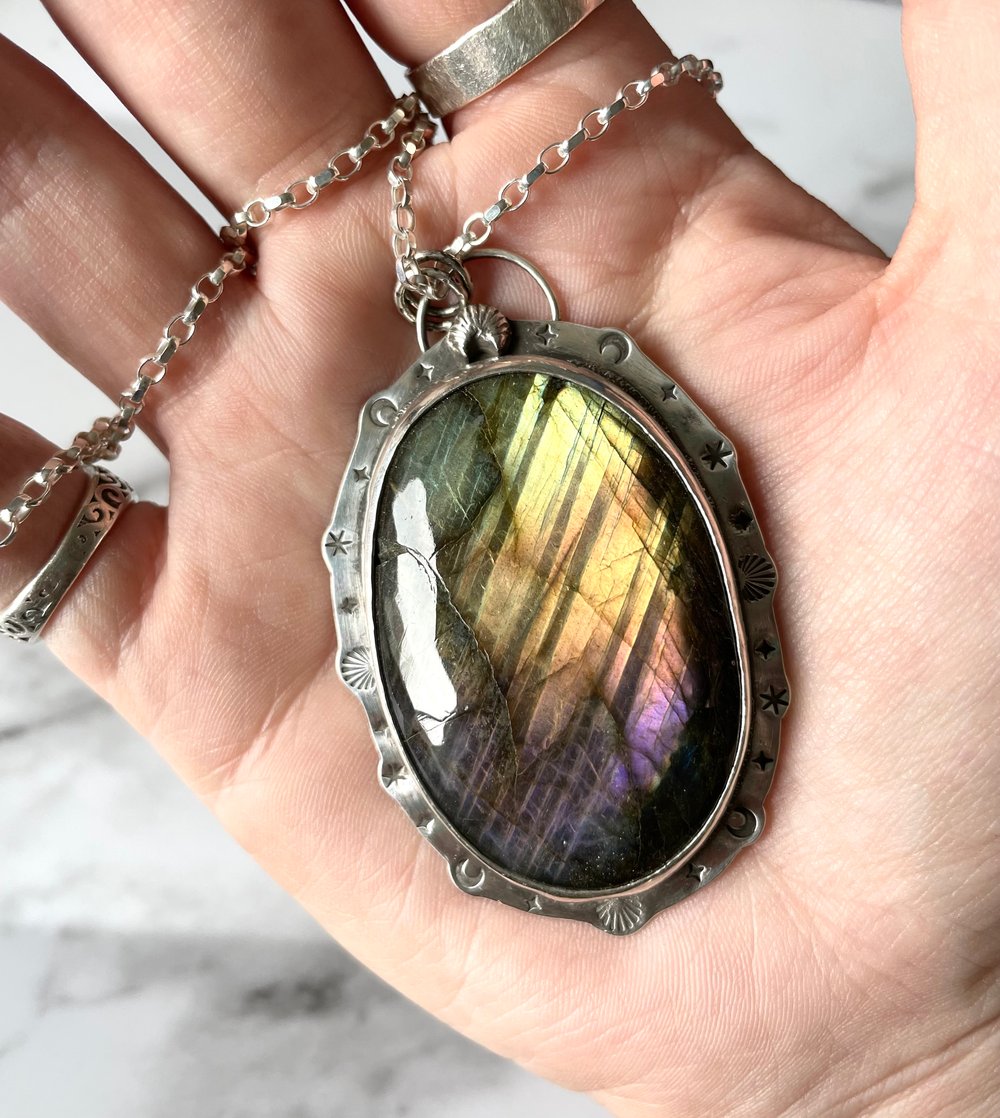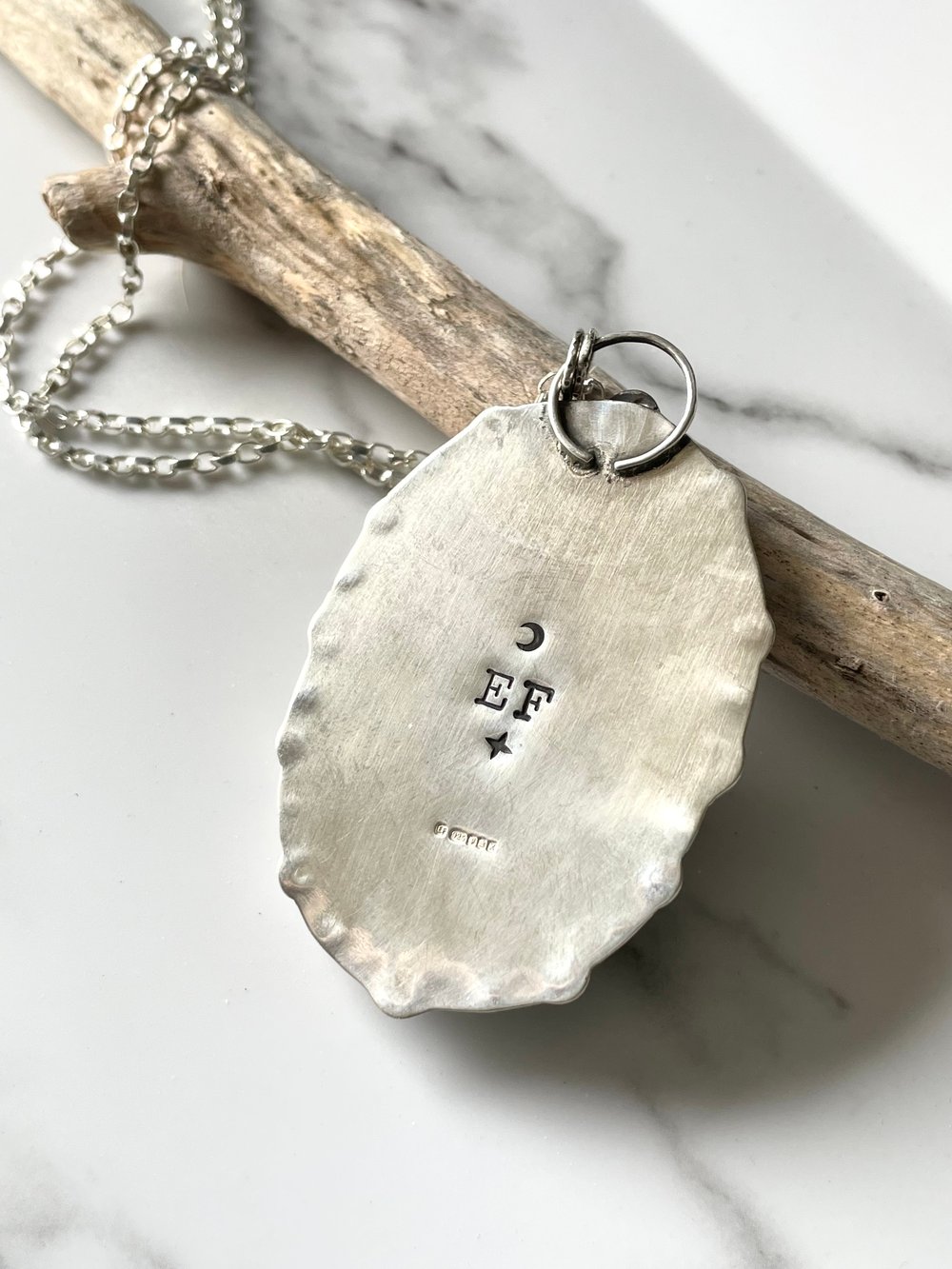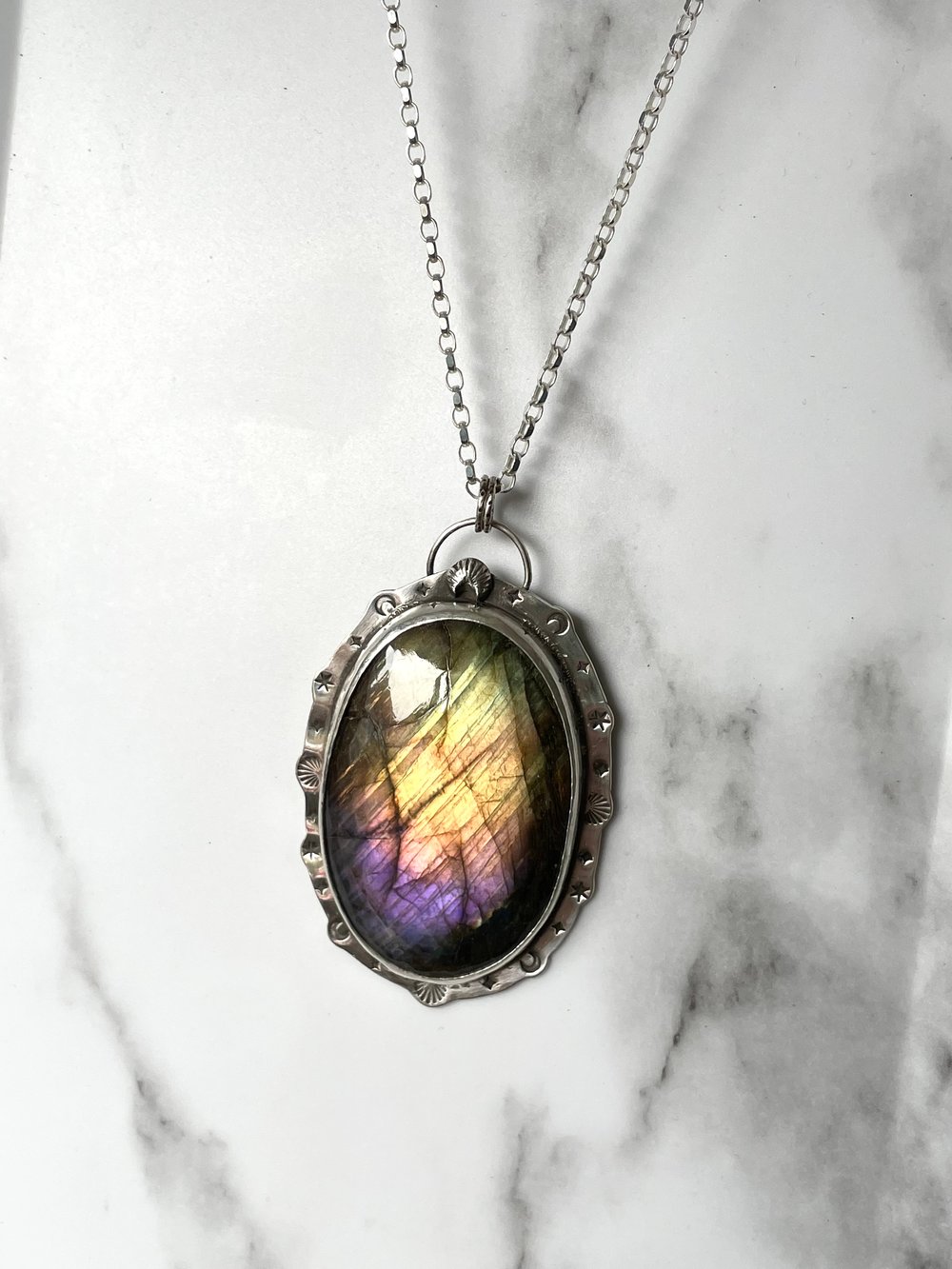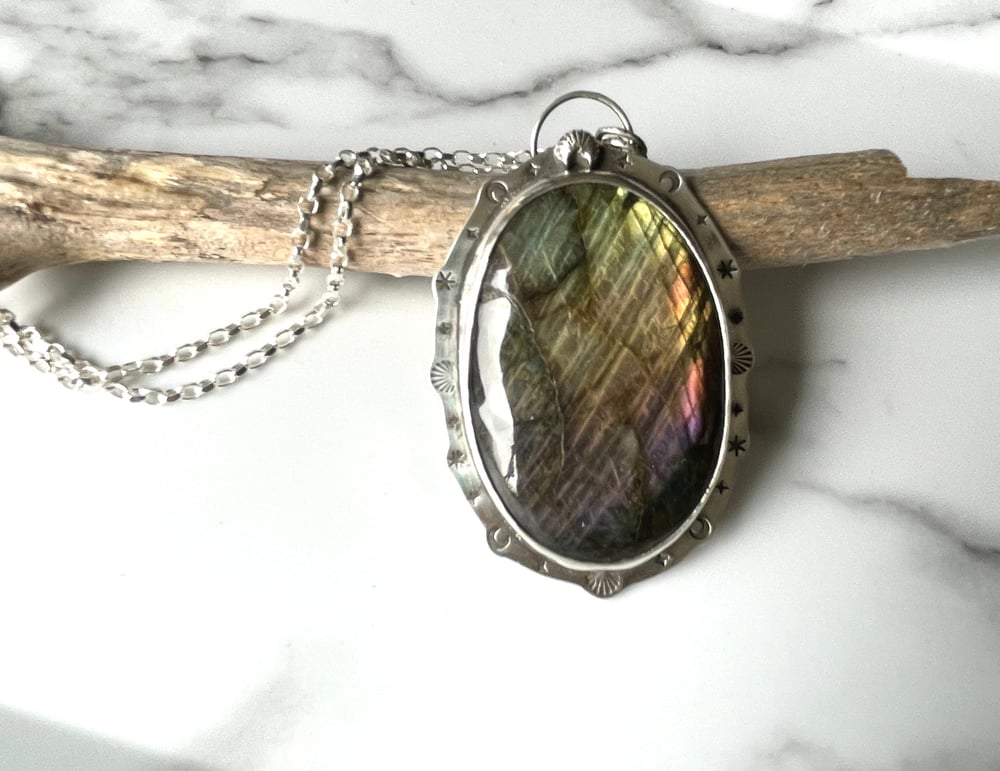 Labradorite fan? This one will have you swooning. The colours are just divine. Wear this talisman of rainbow magic to brighten your day!
Feel called to take this piece home?
𖥸𖥸𖥸𖥸𖥸𖥸𖥸𖥸𖥸𖥸𖥸𖥸𖥸𖥸𖥸
Labradorite
Lore of the Inuit people claims Labradorite fell from the frozen fire of the Aurora Borealis, an ordinary stone that transforms to the extraordinary, shimmering in a mystical light that separates the waking world from unseen realms. It is, in every sense, a Stone of Magic, a crystal of shamans, diviners, healers, and all who travel and embrace the universe seeking knowledge and guidance. For self-discovery, it is excellent for awakening one's own awareness of inner spirit, intuition, and psychic abilities.
Handmade in Northumberland. Sterling silver pendant with decorative stamping. Set with an oval shaped multi colour rainbow flash labradorite.
The pendant has been oxidised and polished to define the detail.
Without the loop, the pendant measures approximately 55mm x 40mm.
Comes suspended on a 22" sterling silver diamond cut oval belcher that catches the light beautifully. The chain fastens with a handmade hook and eye clasp.
Feel free to get in touch if you have any questions, or would like to place a custom order.
Comes in a tie dye cotton gift bag stamped with the Eleven Feathers Jewellery logo.
***Need a gift box? Available here! -----> http://www.elevenfeathersjewellery.com/product/gift-box-optional-extra
I can add a gift tag free of charge with your own personal message on and even post direct to the recipient if you prefer, don't hesitate to ask!