Handmade Sterling Silver Blue Topaz Bullet Point Pendant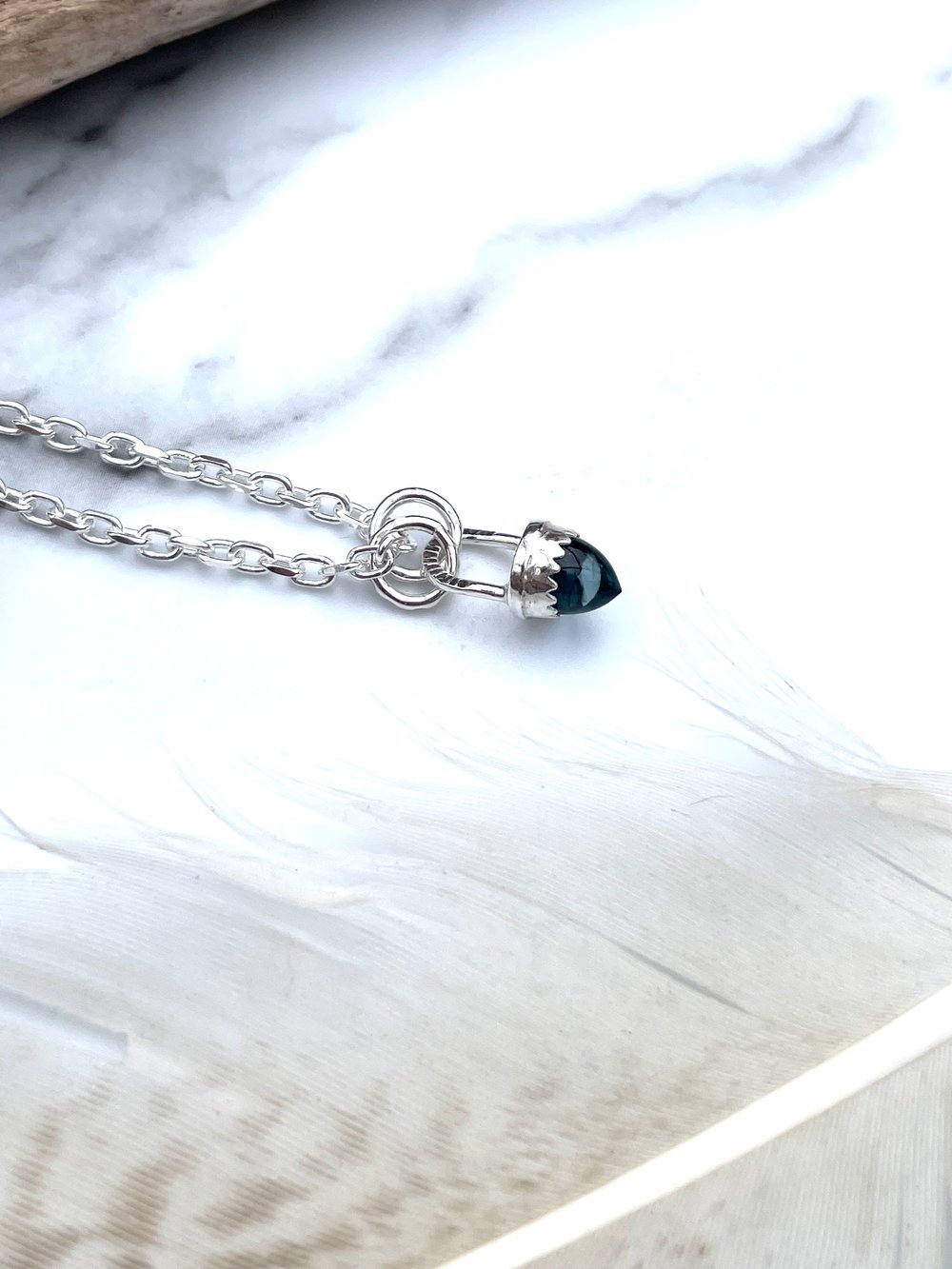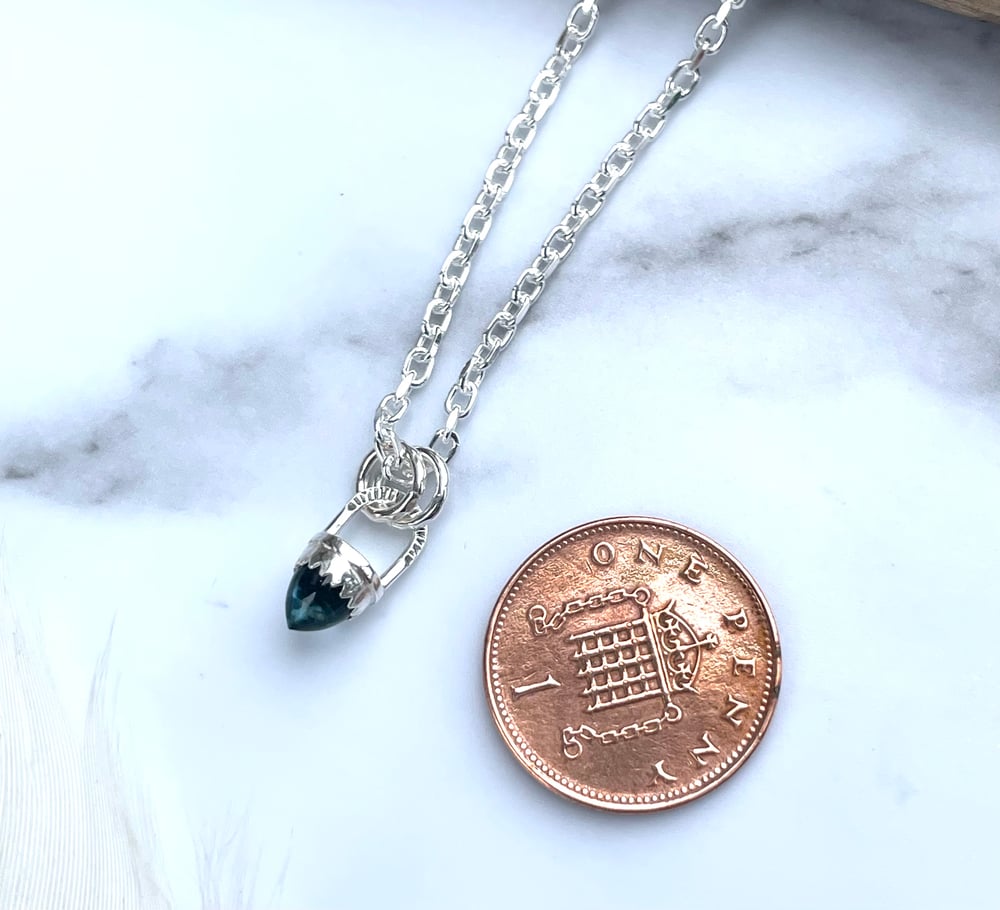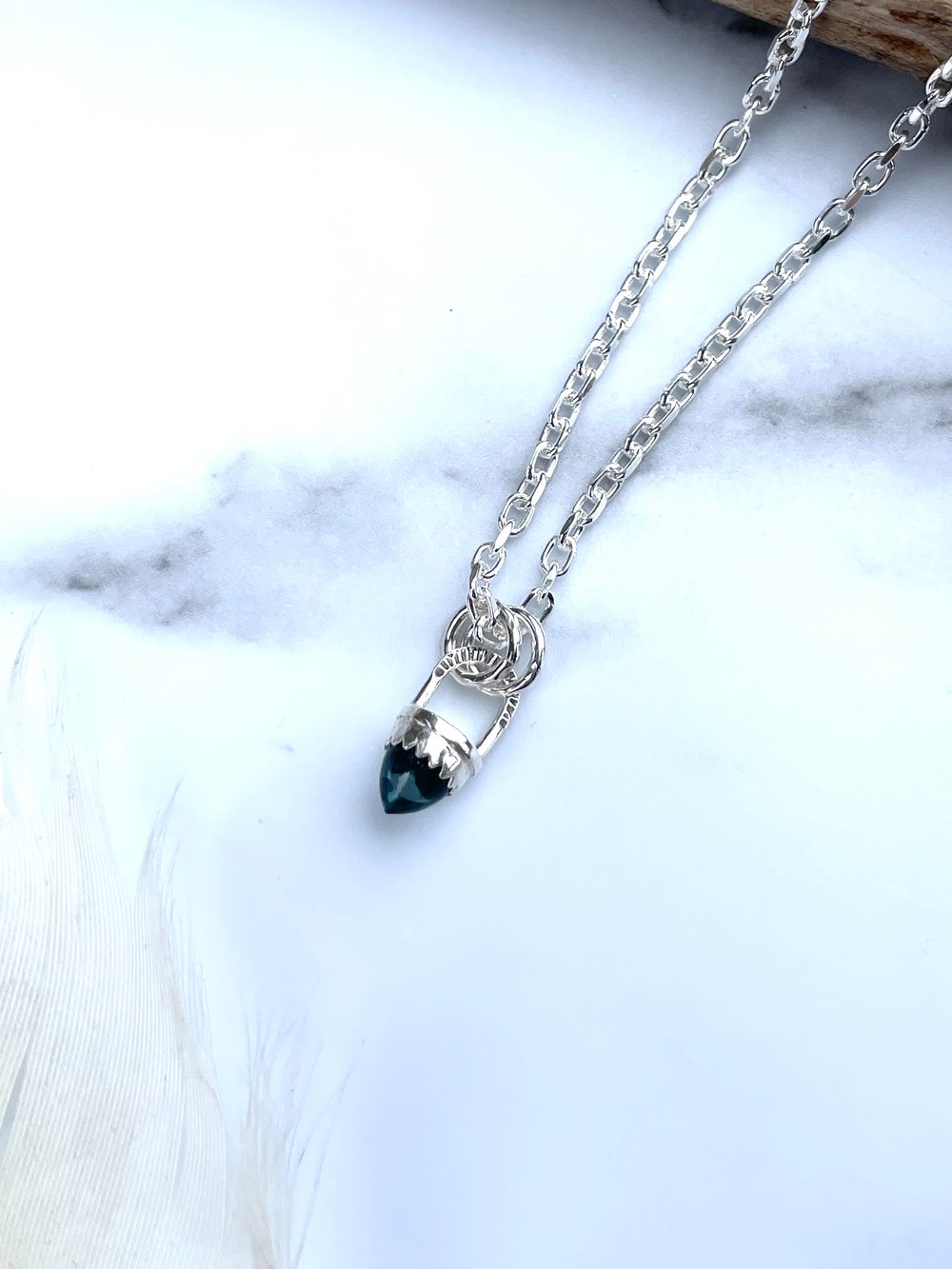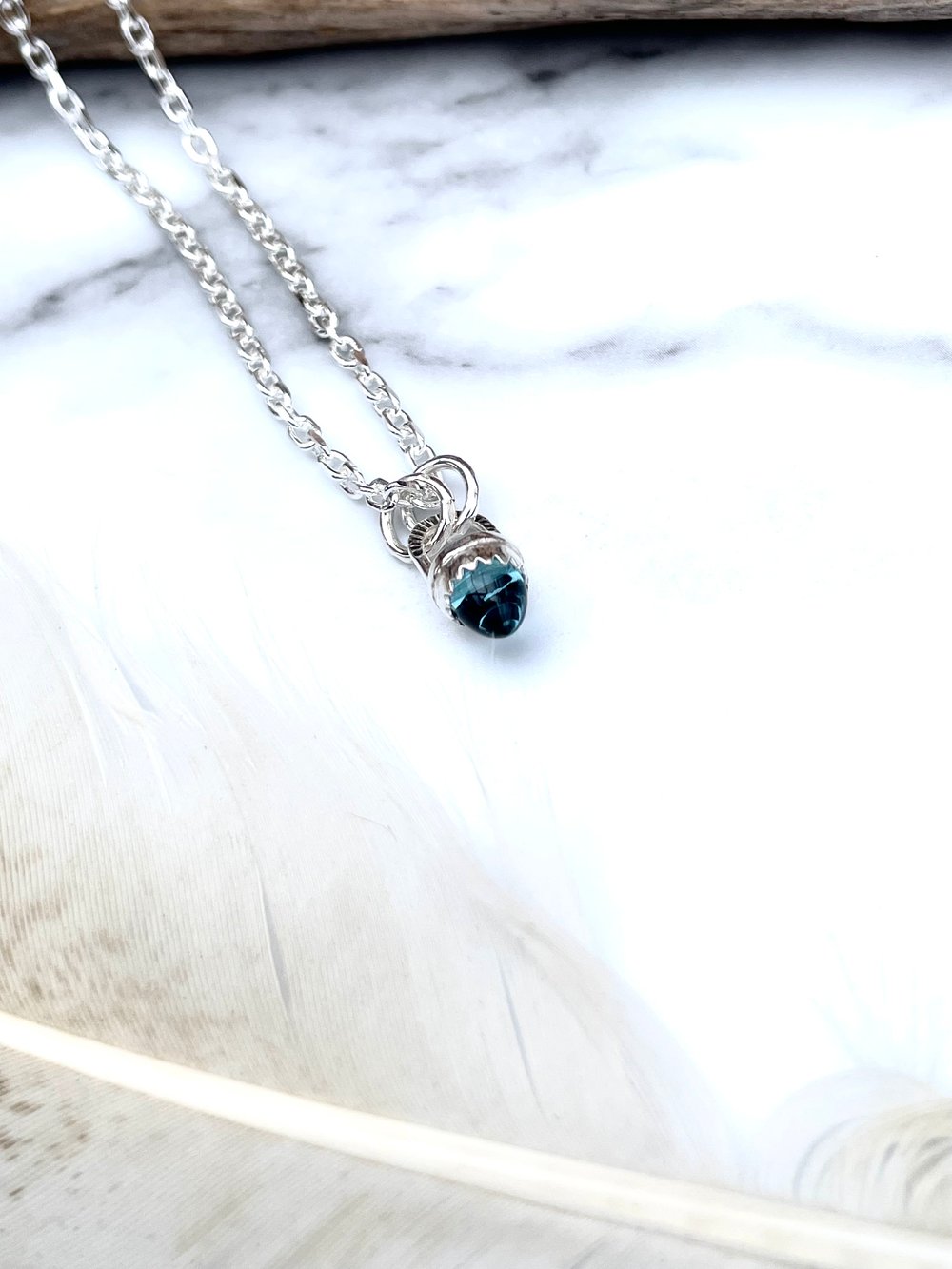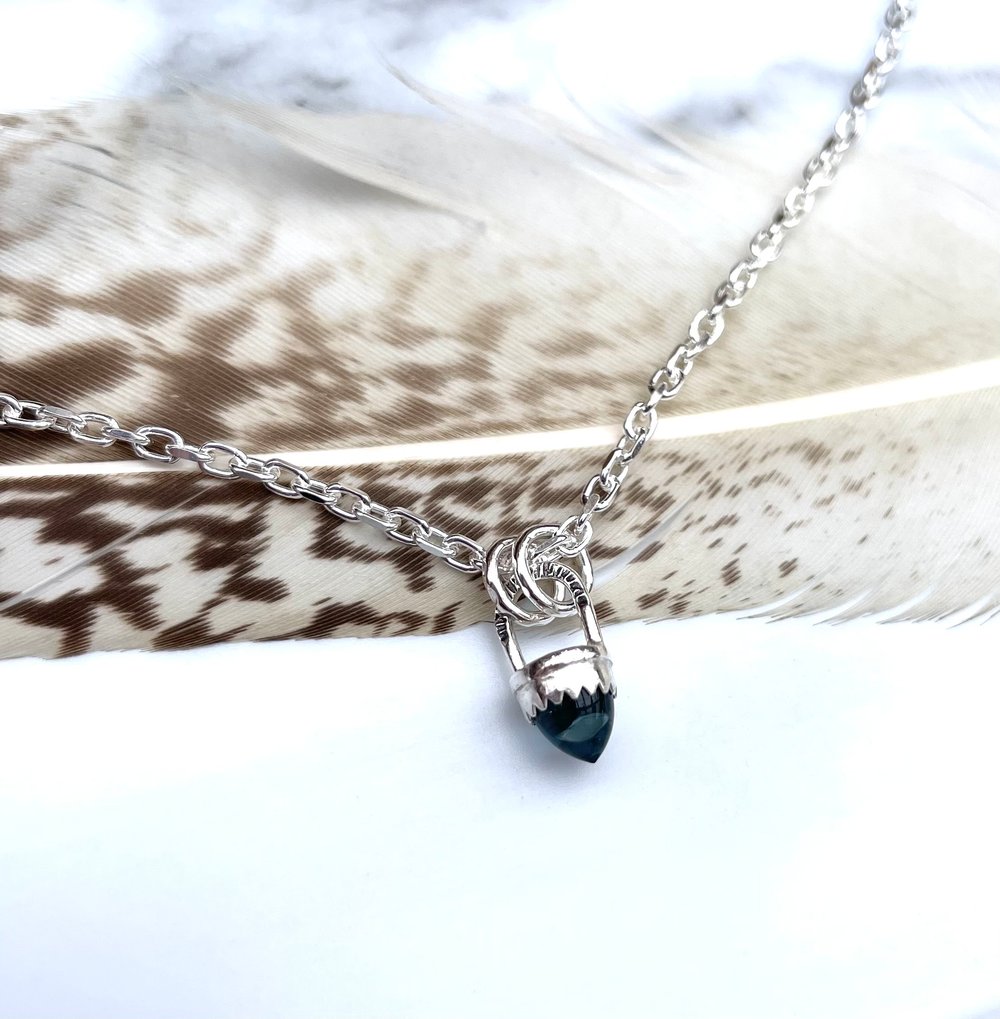 Eleven Feathers Jewellery
Do you know about the healing properties of blue topaz?
This little bullet is small but mighty! See below for info on the wonderful magic held in this piece✨
Feel called to give this sweet little pendant a home?
❃ ❃ ❃ ❃ ❃ ❃ ❃ ❃ ❃ ❃ ❃ ❃ ❃ ❃ ❃ ❃ ❃ ❃ ❃ ❃ ❃
Blue Topaz is renowned for its contribution to good health. It's an incredible alleviator with all issues related to the throat and head. This blue beauty instantly shifts migraine pressure, acts as a gentle stress reliever for jaw clenching, and soothes sore throat. Topaz is considered a mellow, empathic stone that soothes, heals, recharges and re-centers its wearers. Associated with compassion and communication, it's a preferred stone to wear for "building bridges" between people. ✨
Handmade Sterling silver pendant. Set with a tiny 5mm blue topaz bullet.
Polished and oxidised to define the detail.
Made in my Northumberland workshop from 100% recycled Sterling silver.
Comes suspended on a sterling silver belcher chain.
This pendant is also available with Amethyst, Smoky Quartz, Black Spinel, Rose Quartz, Citrine, Clear Quartz, Grey Moonstone and Green Onyx.
Feel free to get in touch if you have any questions, or would like to place a custom order.
Comes in a blue tie dye cotton gift bag stamped with the Eleven Feathers Jewellery logo.
***Need a gift box? Available here! -----> http://www.elevenfeathersjewellery.com/product/gift-box-optional-extra
I can add a gift tag free of charge with your own personal message on and even post direct to the recipient if you prefer, don't hesitate to ask!