Handmade Sterling Silver Celestial Starry Carnelian Ring 925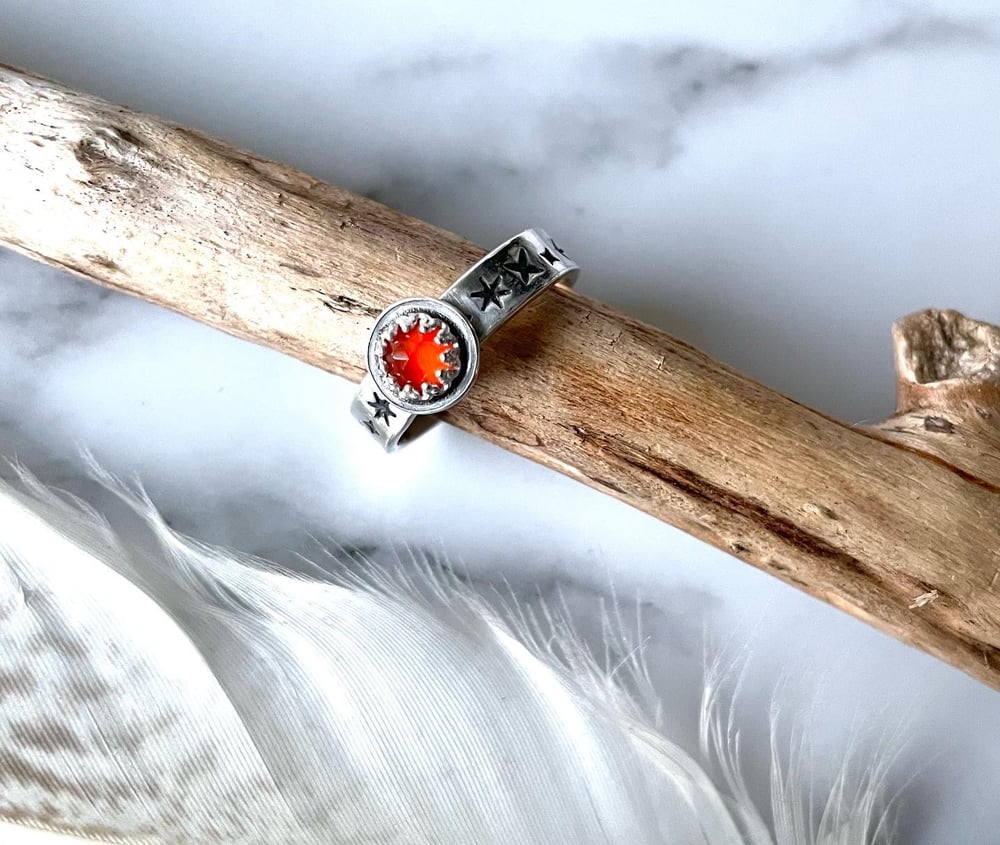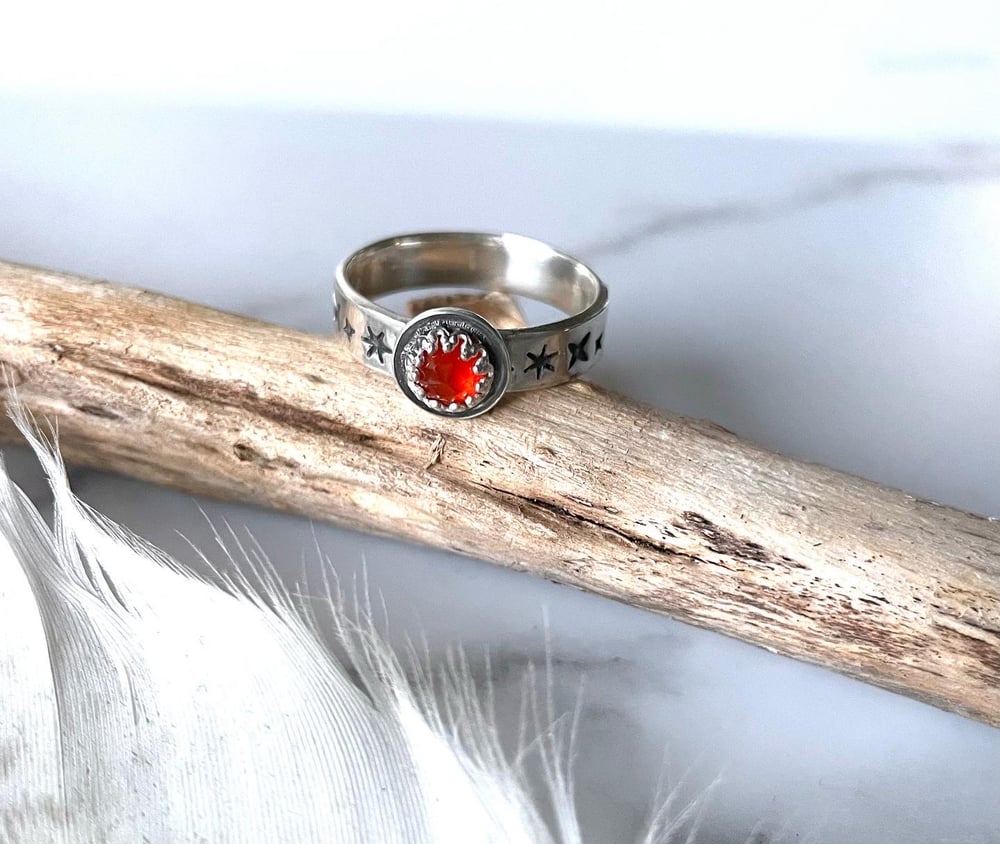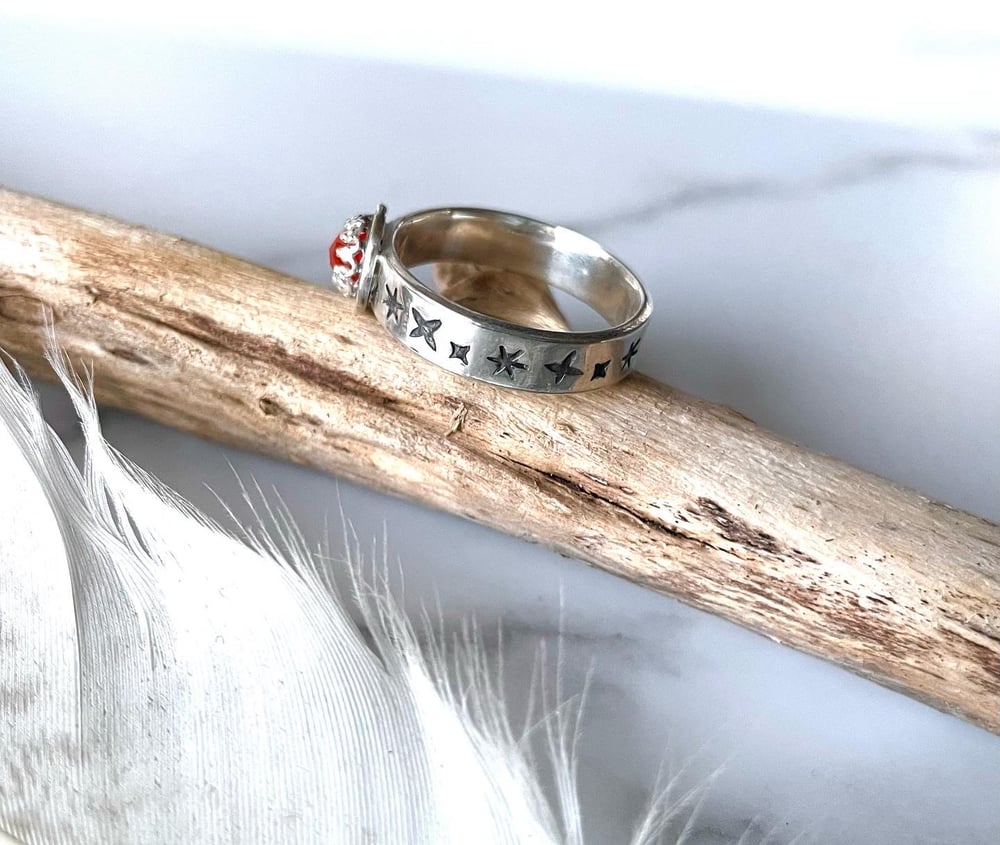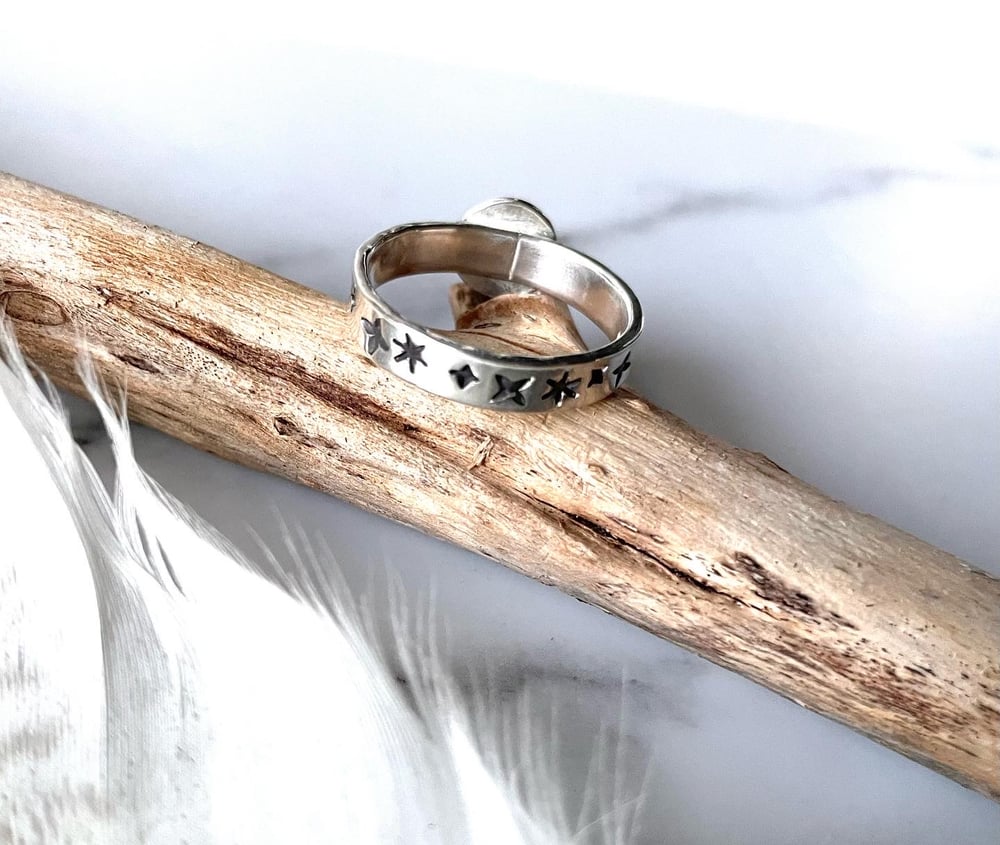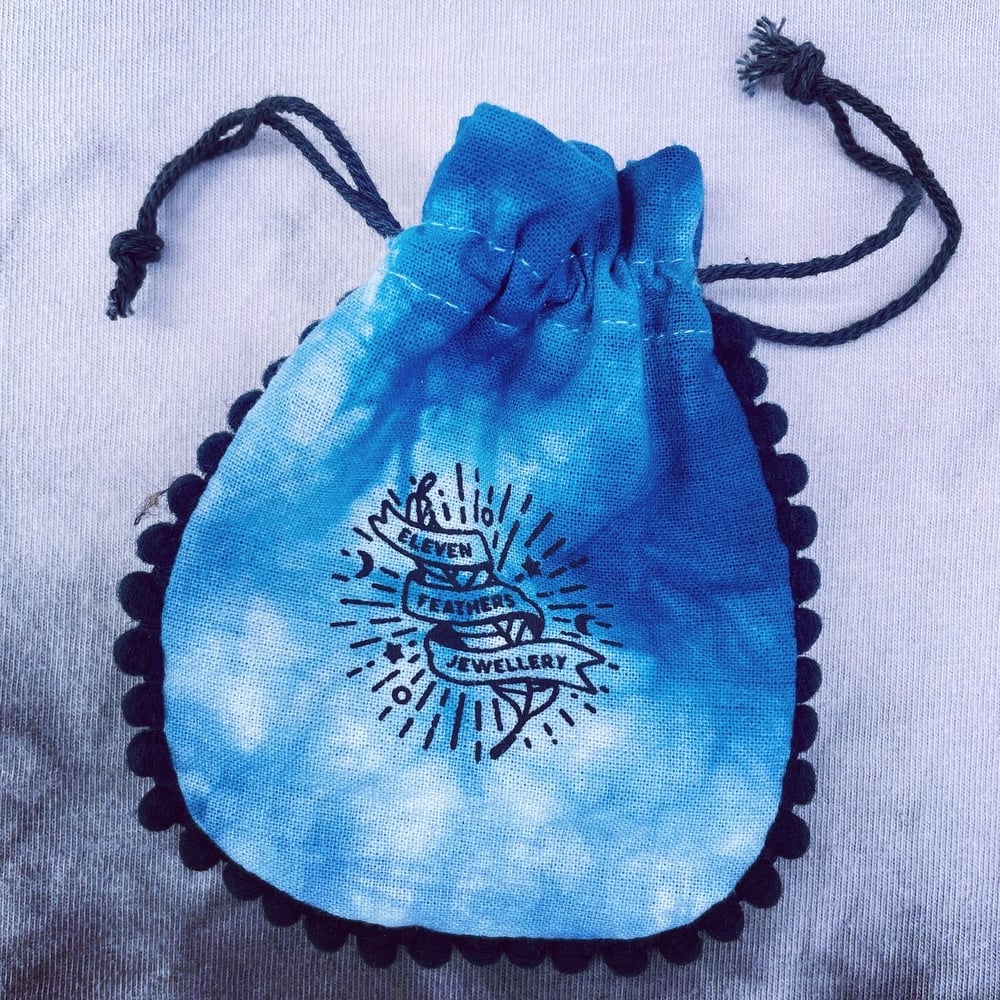 The colour of this carnelian is so vibrant! Sterling silver celestial ring stamped with sweet little stars then oxidised and polished. Set with a stunning faceted carnelian.
❊ ❊ ❊ ❊ ❊ ❊ ❊ ❊ ❊ ❊ ❊ ❊ ❊ ❊ ❊ ❊ ❊
Carnelian grounds you in the present reality and I a stabilising stone with high energy. It is excellent for restoring vitality, motivation and creativity. In ancient times, carnelian was used to protect the dead on their journey in to the afterlife. It gives courage, promotes positive life choices, and motivates success in business. Carnelian is useful for overcoming abuse of any kind. This stone helps you to trust yourself and your perceptions. It is a powerful protector against envy, rage, and resentment. ✨
I have one already made in size O, which is ready to post.
Any other sizes will be made to order.
Comes in a tie dye cotton gift bag stamped with the Eleven Feathers Jewellery logo.
***If you would prefer a gift box, please select the postage option for this***
The optional extra gift box is recycled card, stamped with the Eleven Feathers logo.
All materials are vegan.
I can add a gift message free of charge, and even post direct to the recipient if you prefer, don't hesitate to ask!
All pieces of Hallmarking weight (above 7.78g) are Hallmarked by the Edinburgh Assay Office and marked with my EF (Eleven Feathers) makers mark. Pieces under Hallmarking weight will be stamped with my makers mark (EF).