Handmade Sterling Silver Evil Eye Earrings & Evil Eye Ring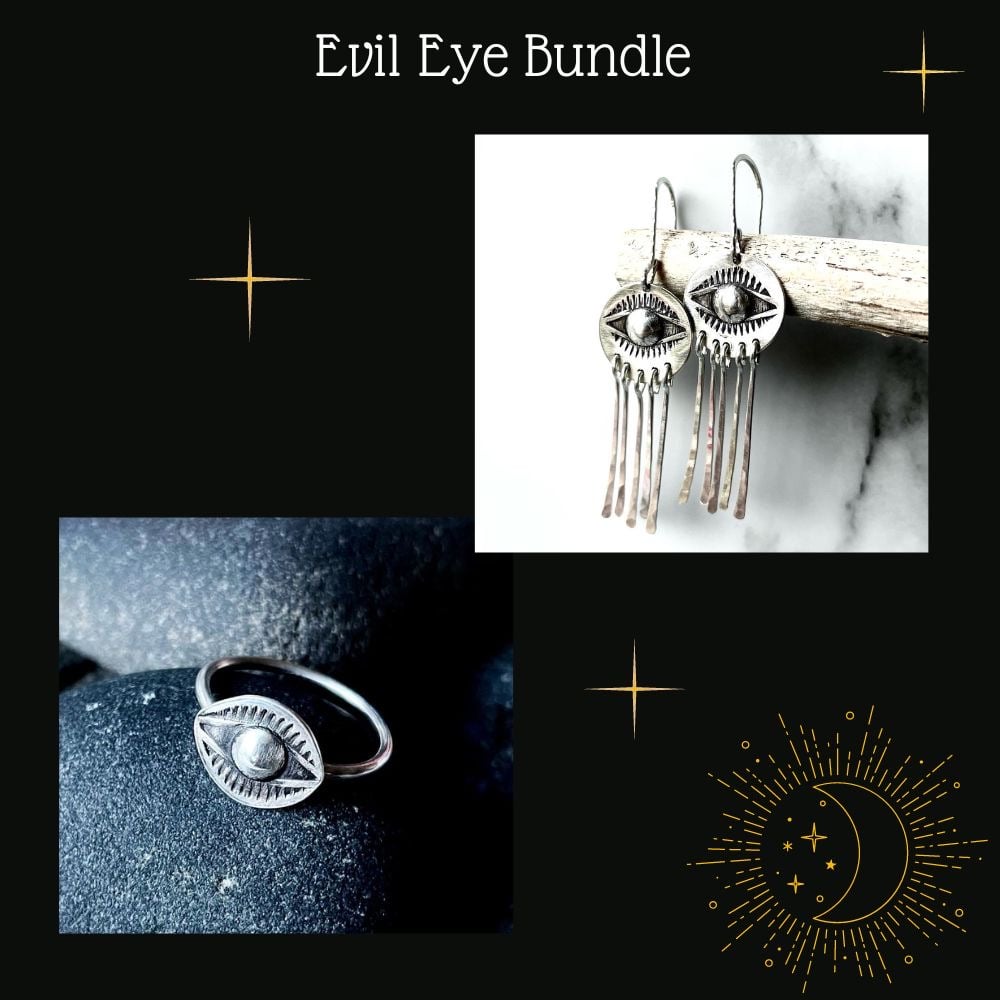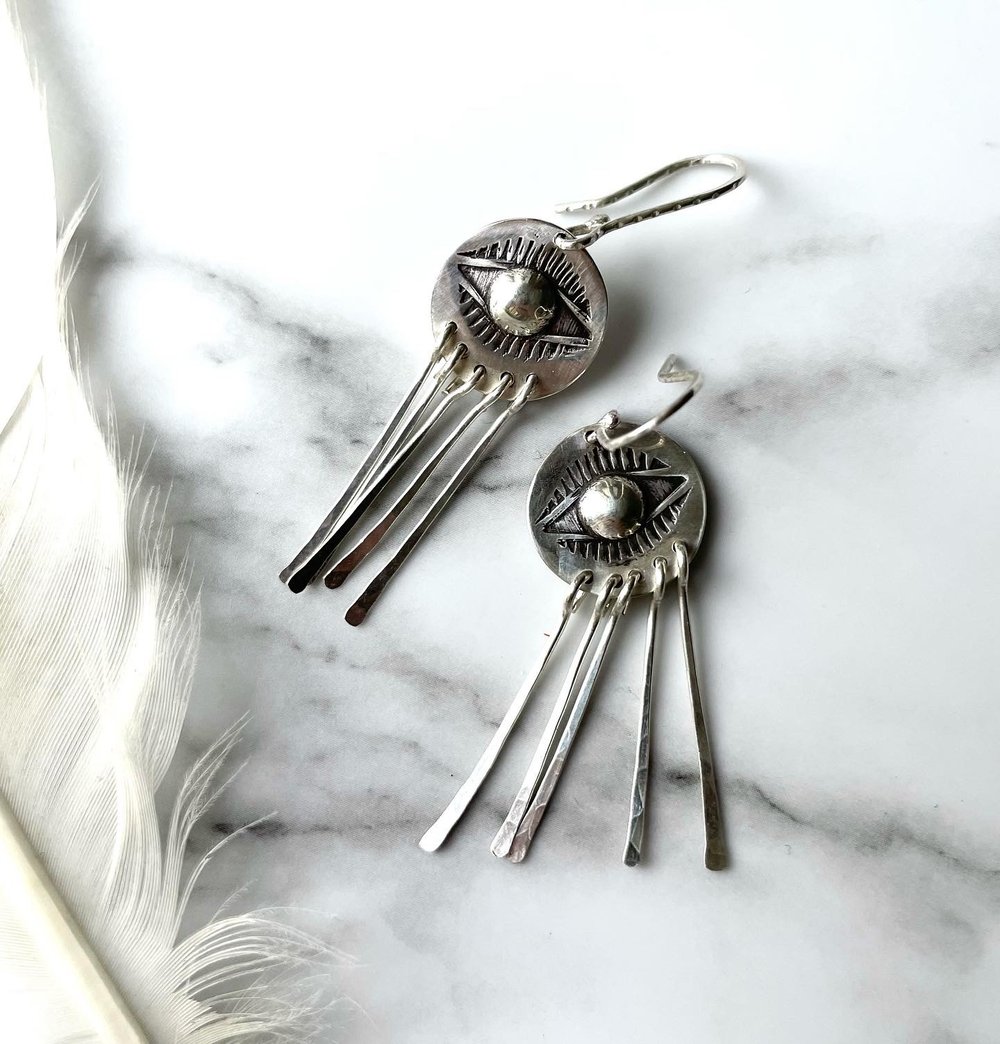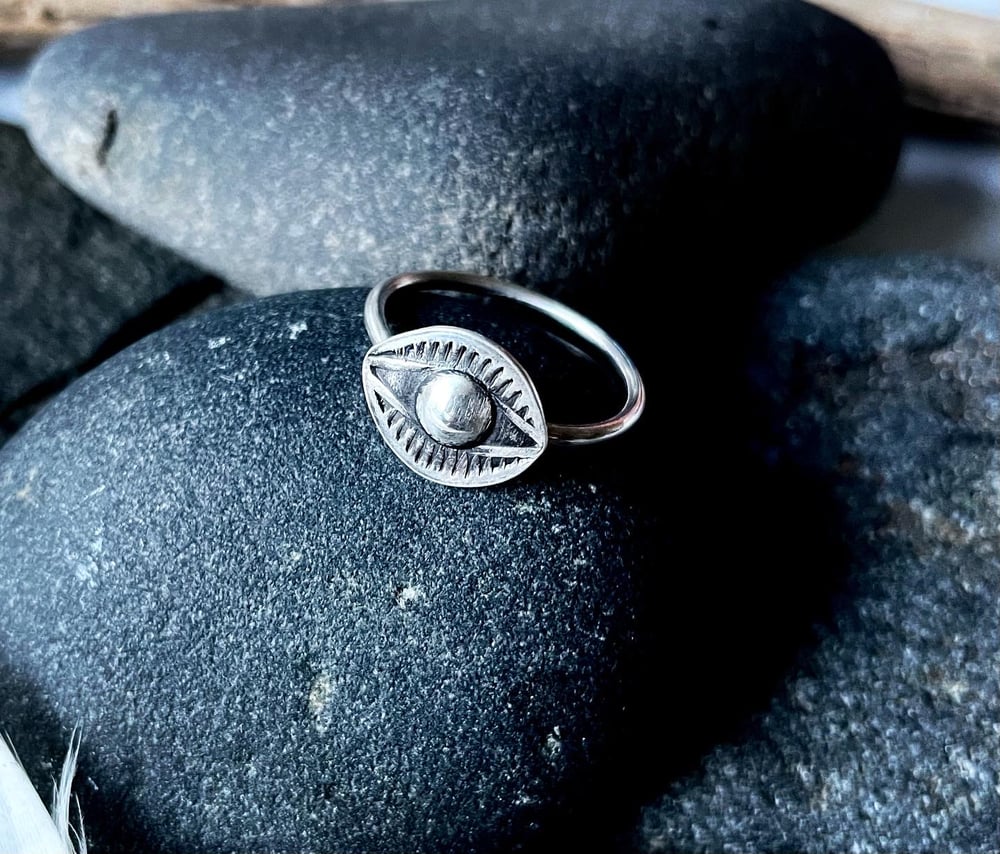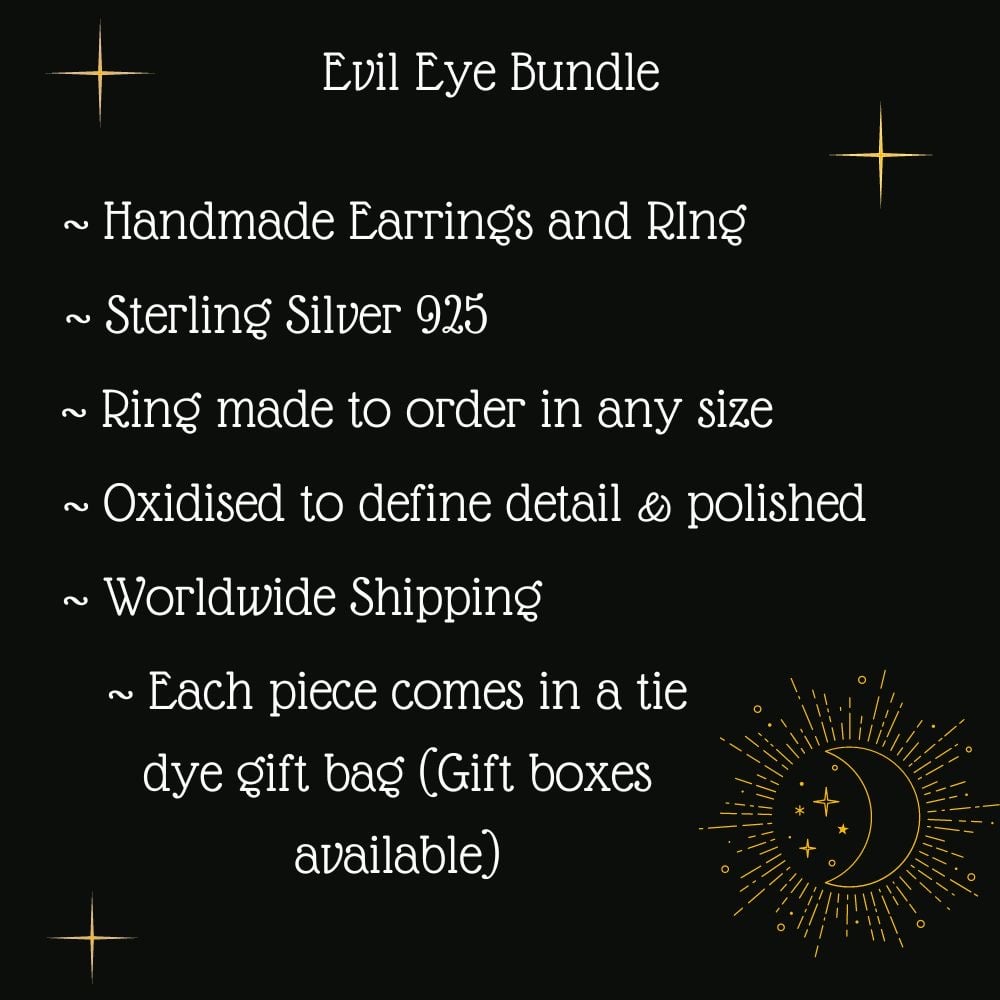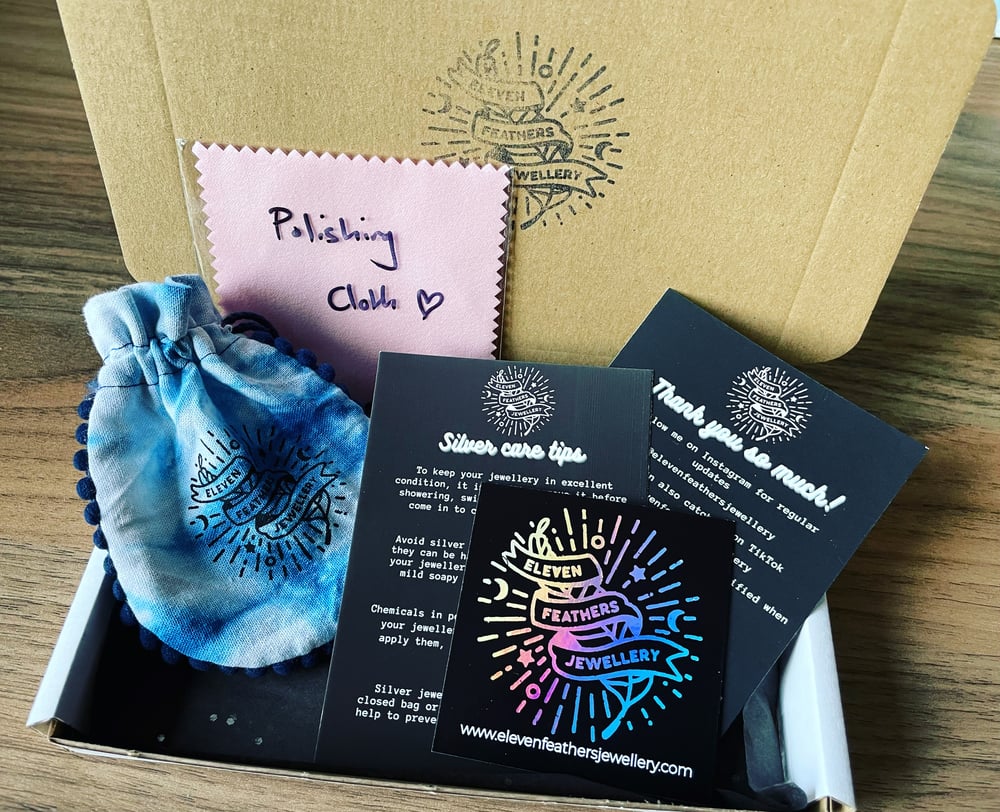 Sterling Silver Evil Eye earrings, and a Sterling Silver Evil Eye Ring.
Handmade from 100% recycled Sterling silver.
The silver is oxidised (darkened) to define the detail and has a polished finish.
The handmade ear wires are sterling silver.
Made with care in my Northumberland workshop.
Please message me your ring size on ordering - there is a ring size chart in the pictures.
🧿When a person wears or carries an evil eye with them, it guards against misfortune happening in one's life. The evil eye brings good luck and protects you from any ill-will that could otherwise have a negative effect on your well-being or your life in general🖤
Feel free to get in touch if you have any questions, or would like to place a custom order.
They each come in a blue tie dye cotton gift bag stamped with the Eleven Feathers Jewellery logo.
***If you would prefer a gift box, please select the postage option for this***
The optional extra gift box is recycled card, stamped with the Eleven Feathers logo.
All materials are vegan.
I can add a gift tag free of charge with your own personal message on and even post direct to the recipient if you prefer, don't hesitate to ask!
All pieces of Hallmarking weight (above 7.78g) are Hallmarked by the Edinburgh Assay Office and marked with my EF (Eleven Feathers) makers mark. Pieces under Hallmarking weight will be stamped with my makers mark (EF).
Thanks for looking!