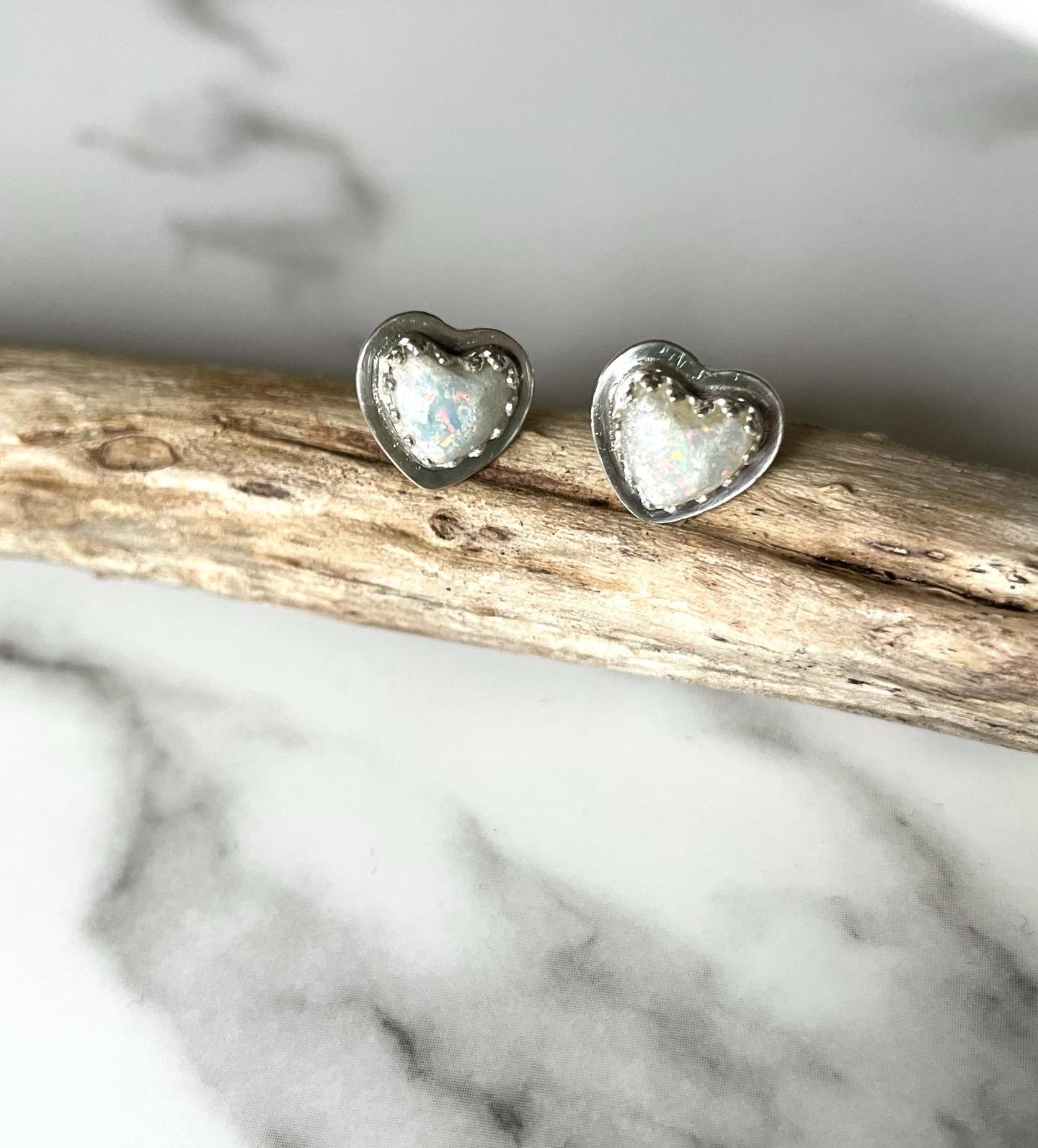 Handmade Sterling Silver Heart Breastmilk / ashes Stud Earrings 925
Handmade Sterling silver breastmilk heart shaped stud earrings.
A special keepsake of the precious journey that is Breastfeeding.
The earrings are made using your preserved breastmilk and a choice of coloured/shimmery mica powder and/or crushed Opal. The earrings pictured have subtle pale blue shimmer and baby blue crushed Opal included. The stones themselves are made from resin which is cast with your choice of inclusions.
Please get in touch before ordering if you have any questions about the process and to choose your inclusions. I just need 5ml of breastmilk to make these. Once the breastmilk is posted to me, I use a special powder to preserve it.
If you would like anything else in the earrings, such as a loved ones ashes, the process is the same. Just a small amount, less than a teaspoon, needs to be posted to me.
The ear posts are sterling silver as are the butterflies for the backs.
The dainty studs come in a tie dye cotton gift bag stamped with the Eleven Feathers Jewellery logo.
***If you would prefer a gift box, please add one to your basket***
The optional extra gift box is recycled card, stamped with the Eleven Feathers logo. If you choose to add a gift box, the tie dye pouch is still included inside.
I can add a gift tag free of charge with your own personal message on and even post direct to the recipient if you prefer, don't hesitate to ask!