Handmade Sterling Silver Moonstone Bullet Point Pendant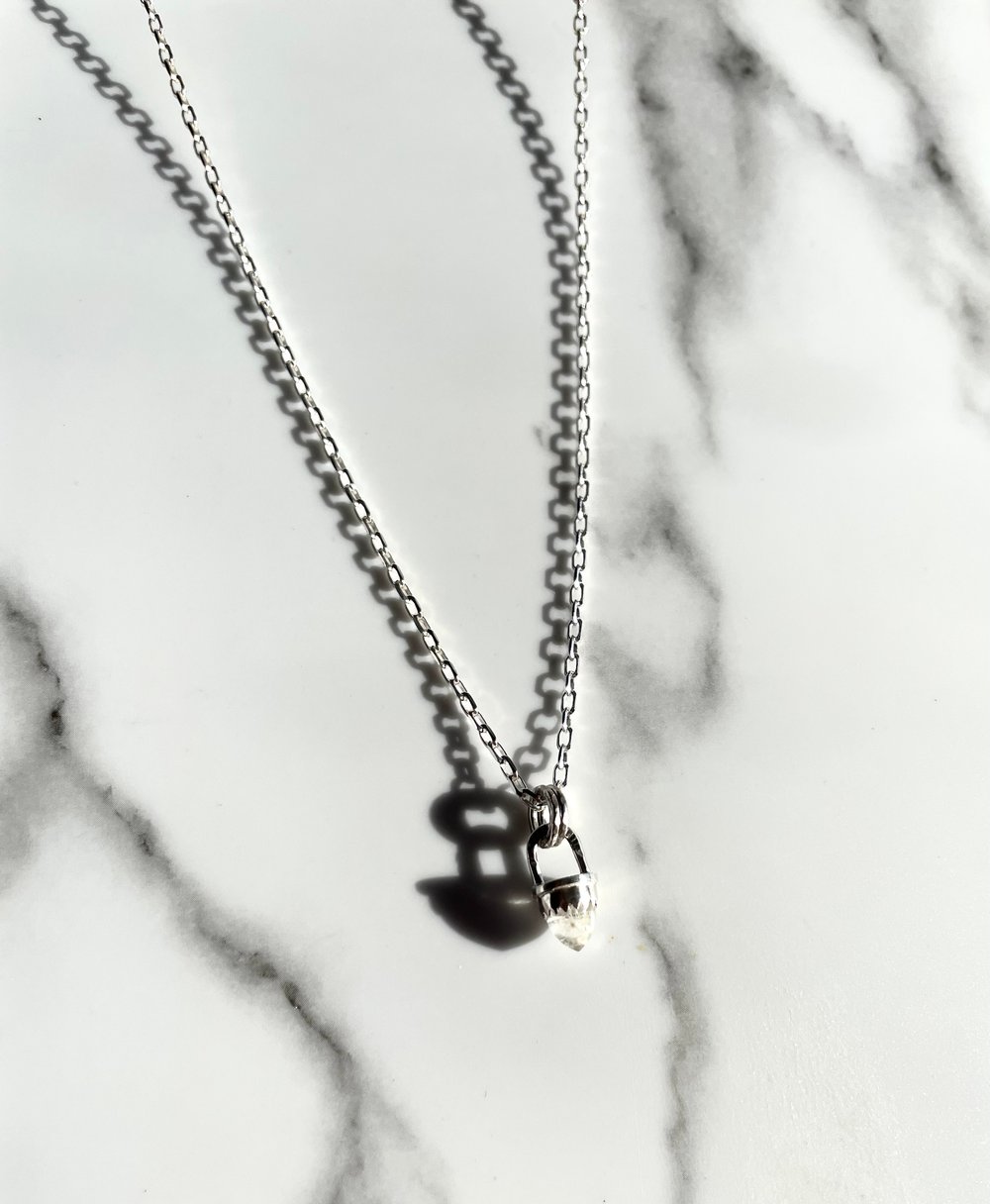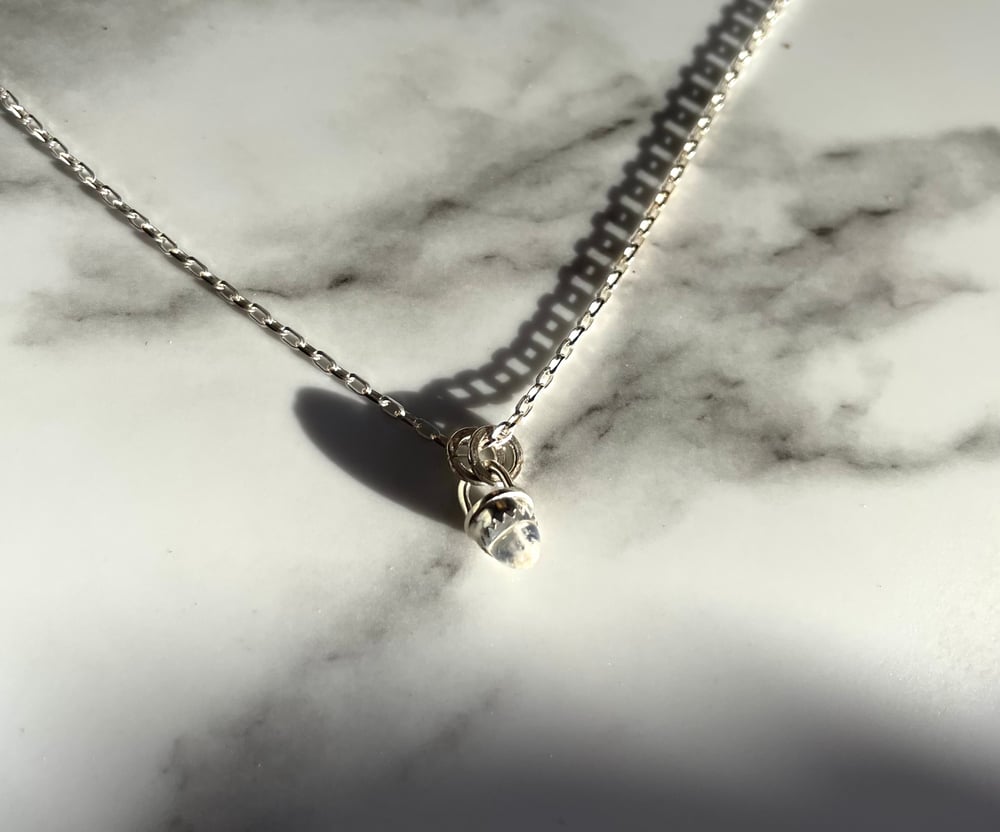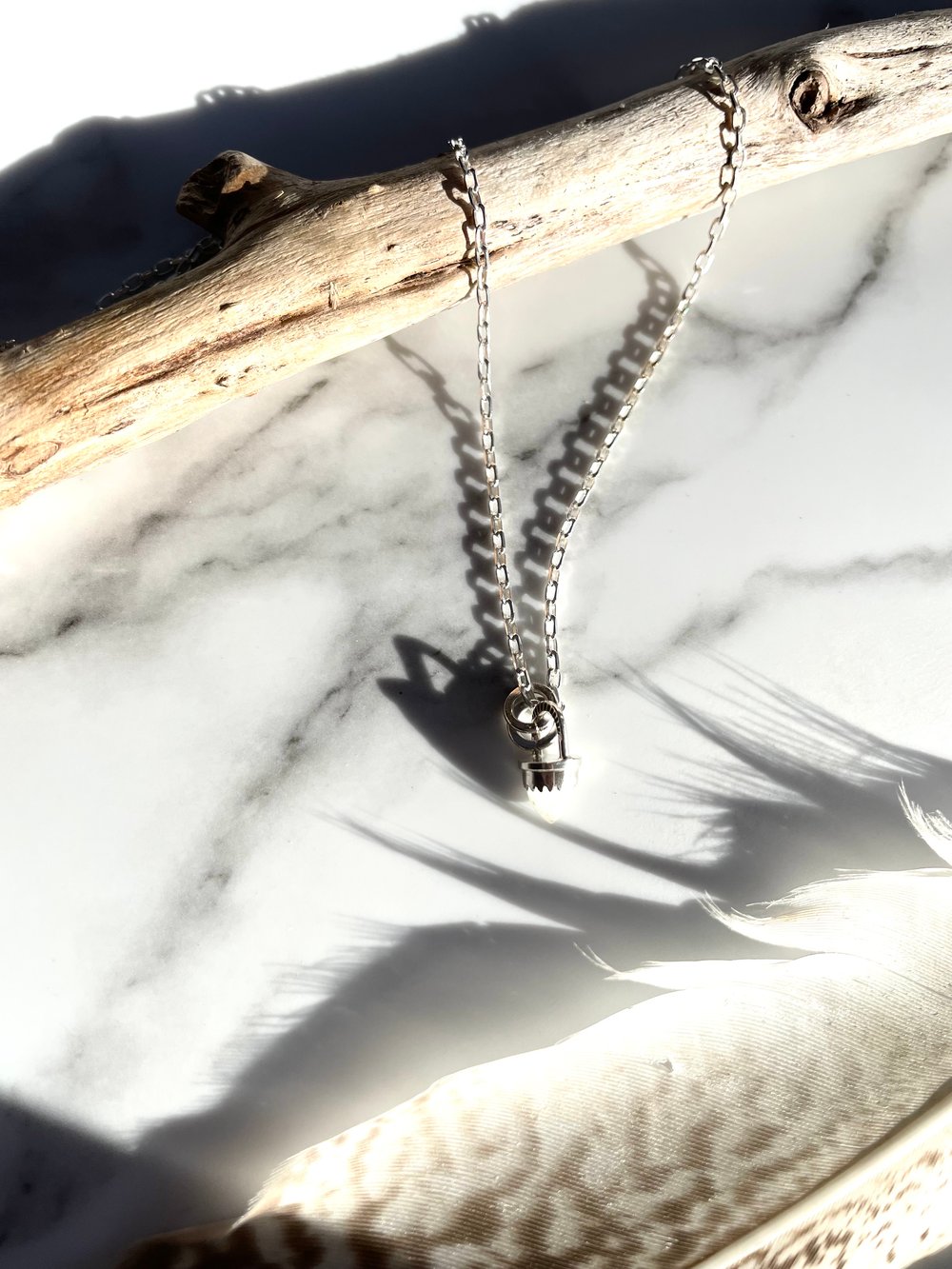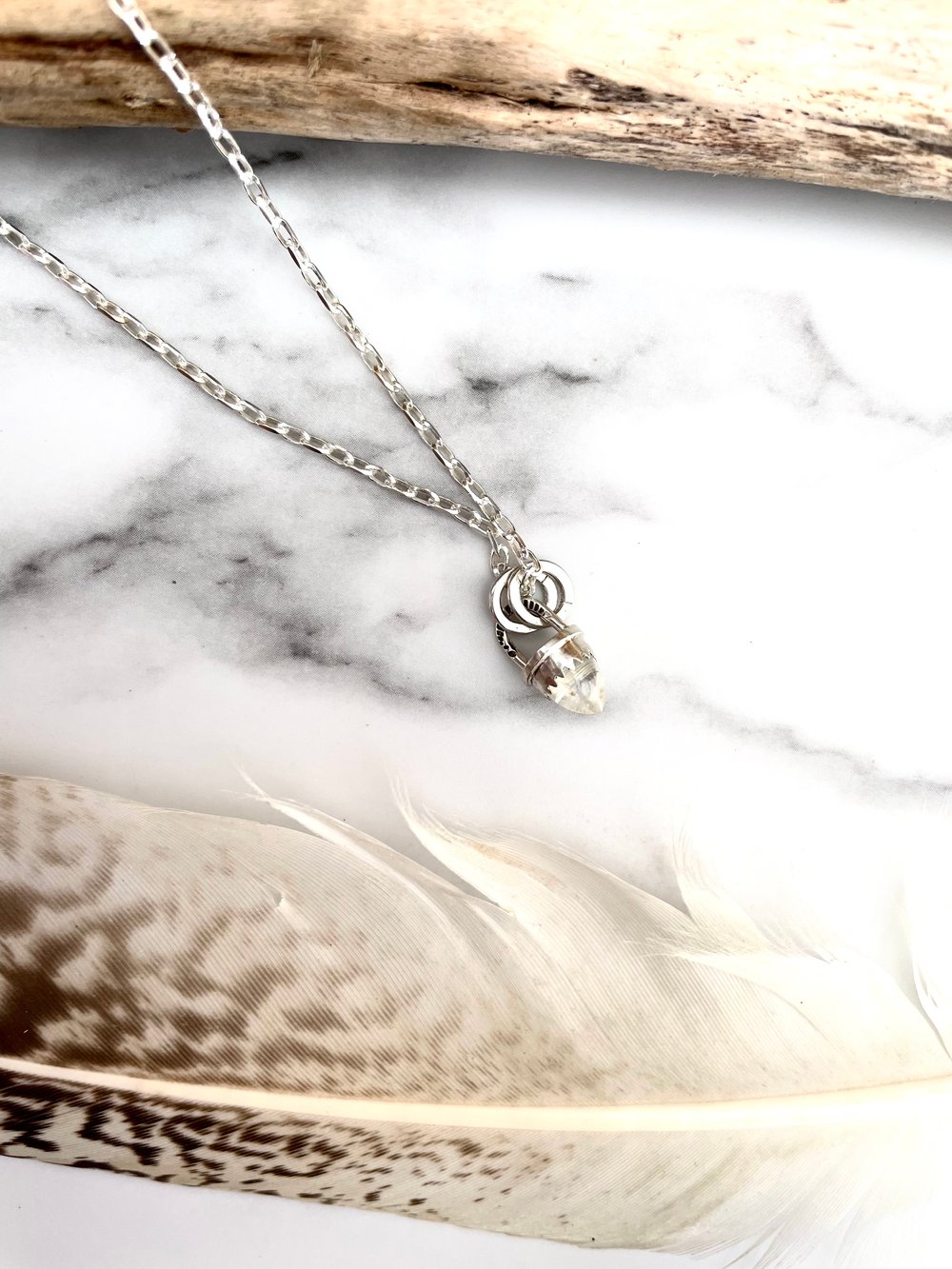 Eleven Feathers Jewellery
Do you know about the healing properties of Moonstone?
This little bullet is small but mighty! See below for info on the wonderful magic held in this piece✨
Feel called to give this sweet little pendant a home?
❃ ❃ ❃ ❃ ❃ ❃ ❃ ❃ ❃ ❃ ❃ ❃ ❃ ❃ ❃ ❃ ❃ ❃ ❃ ❃ ❃
Moonstone is the stone of new beginnings. It is strongly connected to the moon and to the intuition. The stone is reflective and re-minds us that, as the moon waxes and wanes, so everything is part of a cycle of change.
Its most powerful effect is that of calming the emotions. Moonstone makes conscious the unconscious and promotes intuition and empathy. It encourages lucid dreaming, especially at the time of the full moon.
Moonstone opens the mind to sudden and irrational impulses, serendipity. ✨
Handmade Sterling silver pendant. Set with a tiny 5mm Moonstone bullet.
Polished and oxidised to define the detail.
Made in my Northumberland workshop from 100% recycled Sterling silver.
Comes suspended on an 20" sterling silver belcher chain.
This pendant is also available with Amethyst, Smoky Quartz, Black Spinel, Rose Quartz, Citrine, Clear Quartz and Grey Moonstone, Green Onyx.
Feel free to get in touch if you have any questions, or would like to place a custom order.
Comes in a blue tie dye cotton gift bag stamped with the Eleven Feathers Jewellery logo.
***Need a gift box? Available here! -----> http://www.elevenfeathersjewellery.com/product/gift-box-optional-extra
I can add a gift tag free of charge with your own personal message on and even post direct to the recipient if you prefer, don't hesitate to ask!