Handmade Sterling Silver Moonstone & Red jasper Pendant 925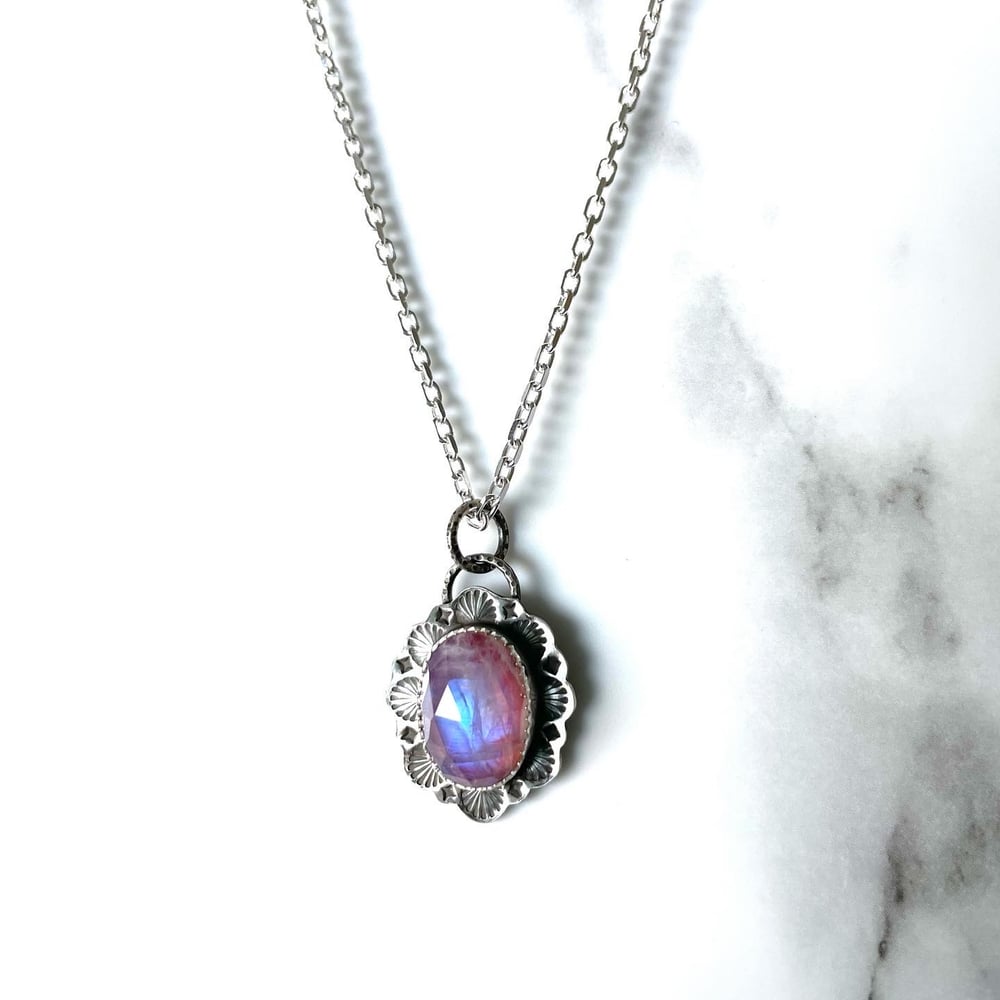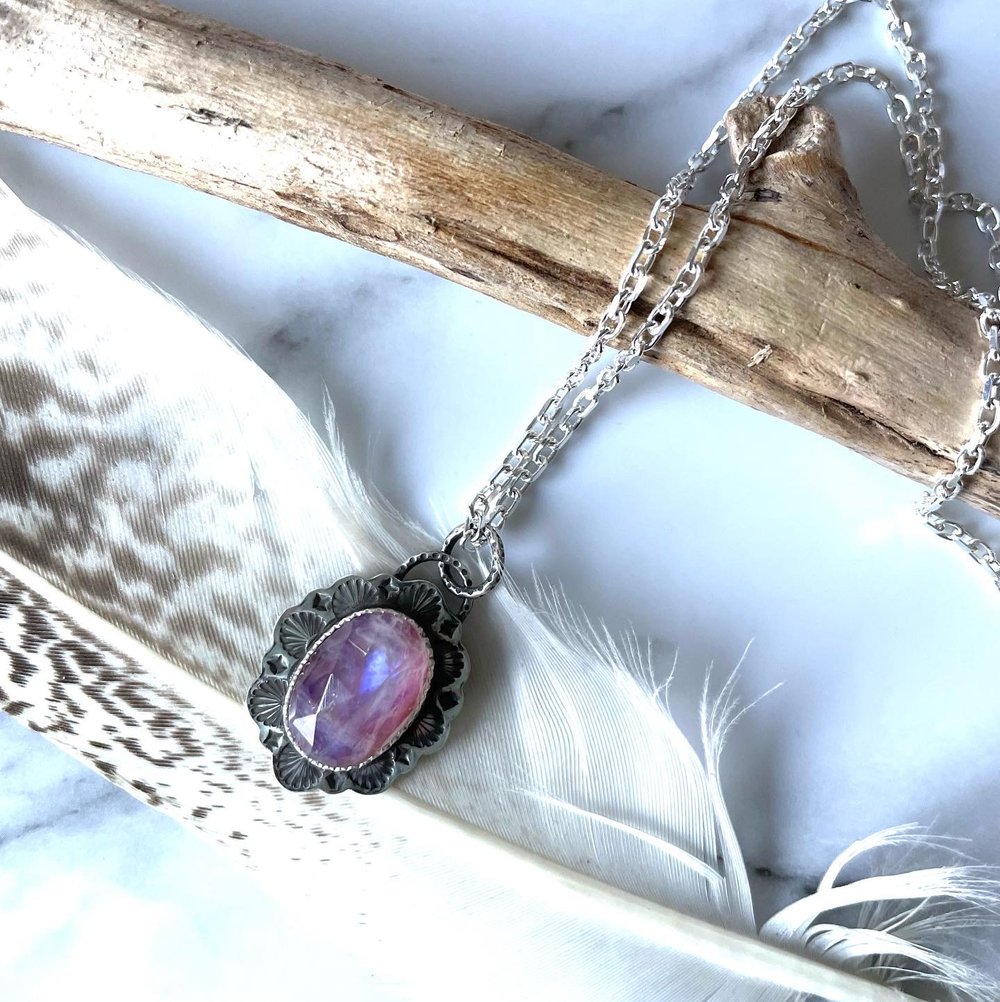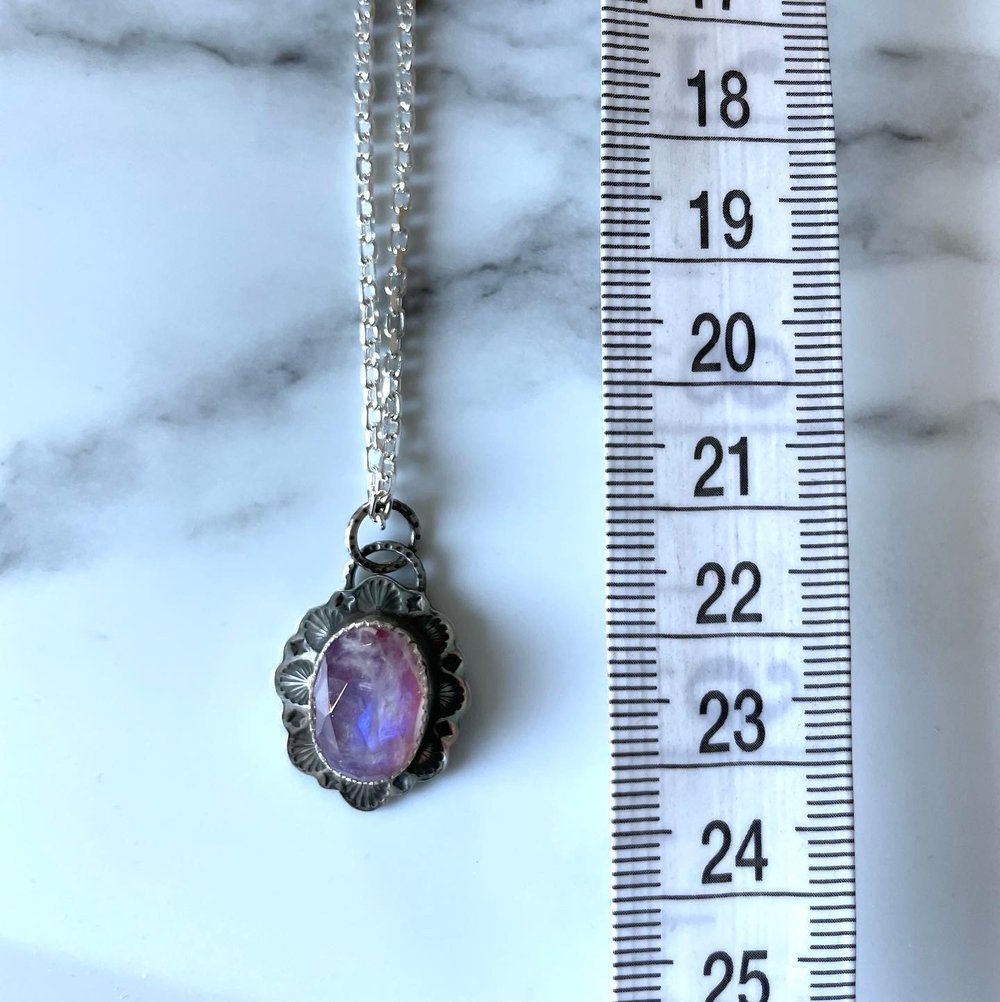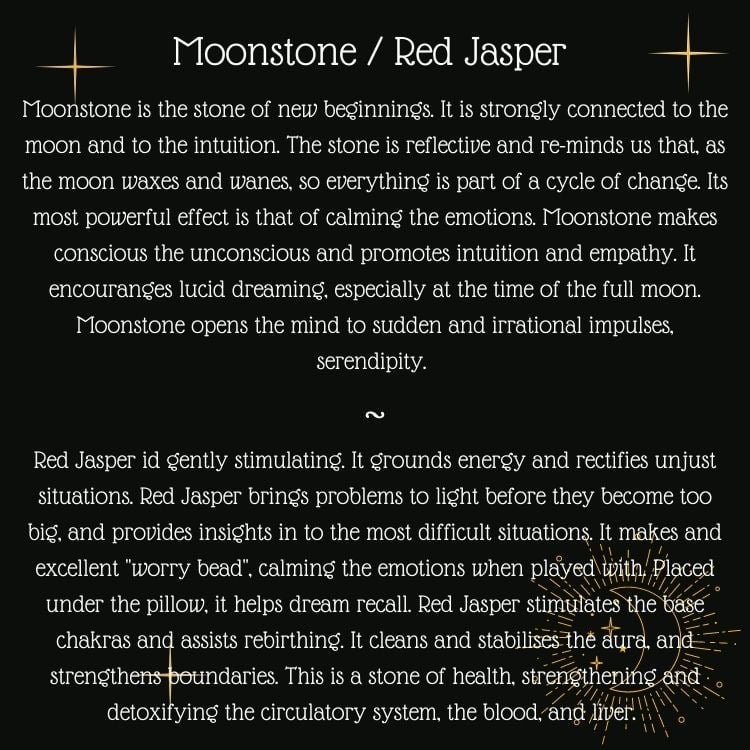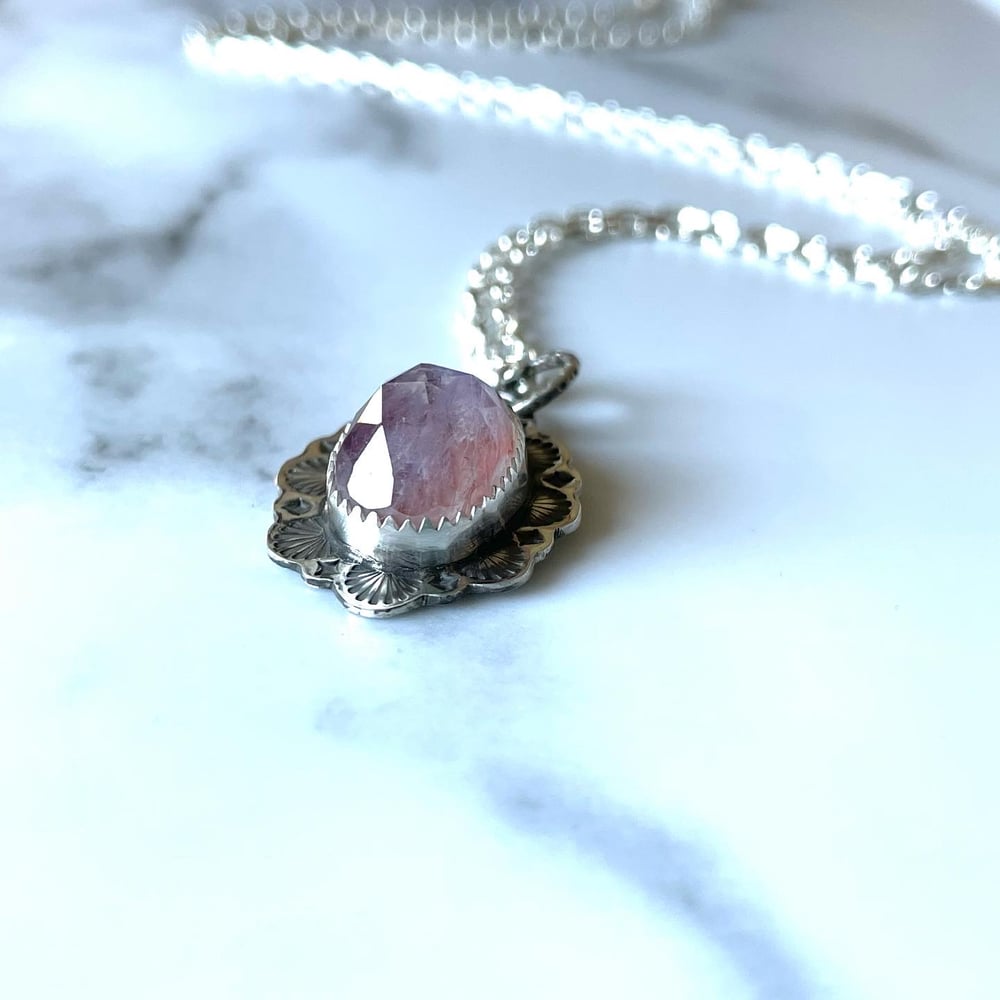 Are you looking for a magical amulet? This pendant combines the healing powers of Rainbow Moonstone and Red Jasper.
Handmade from sterling silver in my northumberland workshop. The pendant is suspended on a sterling silver diamond cut belcher chain. The pendant is oxidised to define the stamping detail and then polished.
ꕥ ꕥ ꕥ ꕥ ꕥ ꕥ ꕥ ꕥ ꕥ ꕥ ꕥ ꕥ ꕥ ꕥ ꕥ ꕥ ꕥ
Moonstone is the stone of new beginnings. It is strongly connected to the moon and to the intuition. The stone is reflective and re-minds us that, as the moon waxes and wanes, so everything is part of a cycle of change.
Its most powerful effect is that of calming the emotions. Moonstone makes conscious the unconscious and promotes intuition and empathy. It encourages lucid dreaming, especially at the time of the full moon.
Moonstone opens the mind to sudden and irrational impulses, serendipity.
✨
Red Jasper is gently stimulating. It grounds energy and rectifies unjust situations. Red Jasper brings problems to light before they become too big, and provides insights in to the most difficult situations. It makes an excellent "worry bead", calming the emotions when played with. Placed under the pillow, it helps dream recall. Red Jasper stimulates the base chakras and assists rebirthing. It cleans and stabilises the aura, and strengthens your boundaries. This is a stone of health, strengthening and detoxifying the circulatory system, the blood, and liver.
Add some sparkle to your day!
Are you called to this piece?
Feel free to get in touch if you have any questions, or would like to place a custom order.
Comes in a tie dye cotton gift bag stamped with the Eleven Feathers Jewellery logo.
***Need a gift box? Available here! -----> http://www.elevenfeathersjewellery.com/product/gift-box-optional-extra
I can add a gift tag free of charge with your own personal message on and even post direct to the recipient if you prefer, don't hesitate to ask!