Personalised Sterling silver cuff bracelet. Silver stamped quote bracelet 925.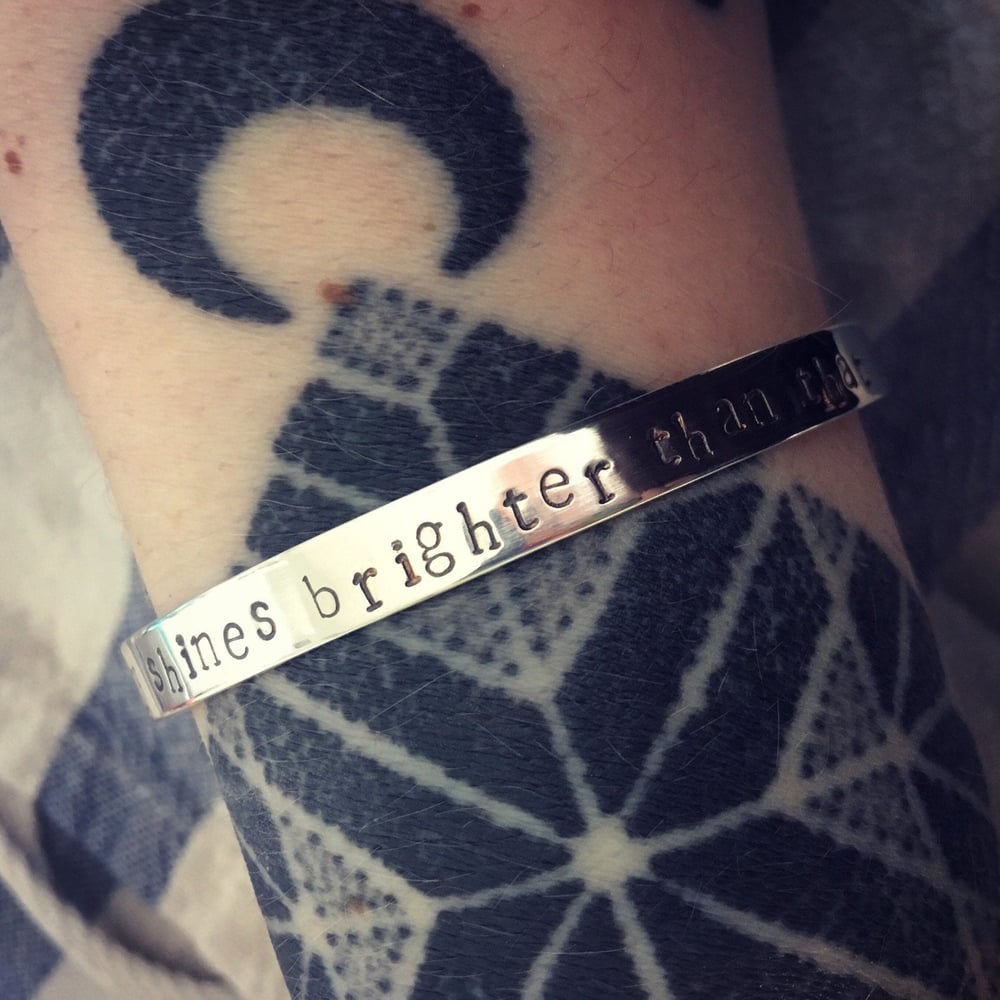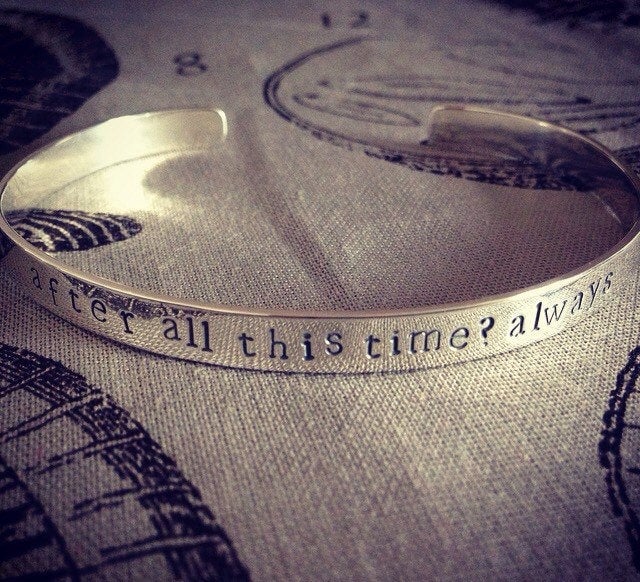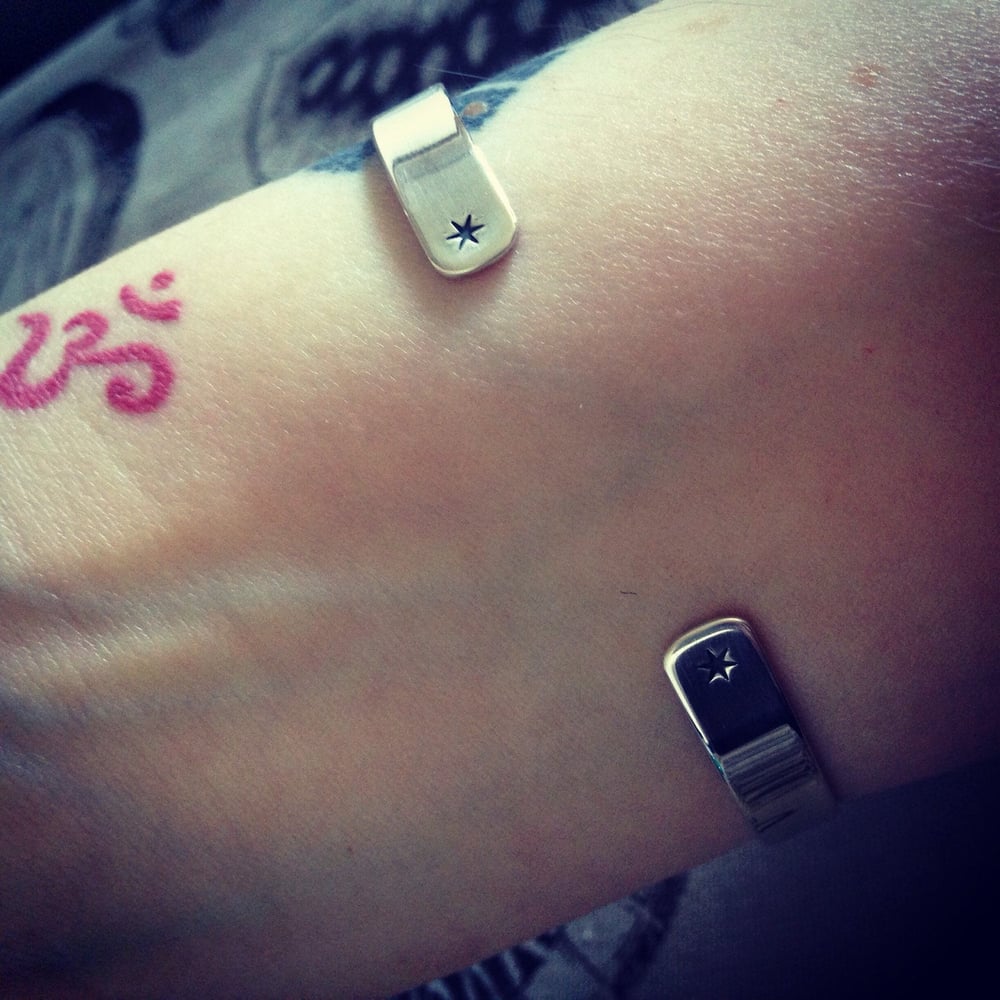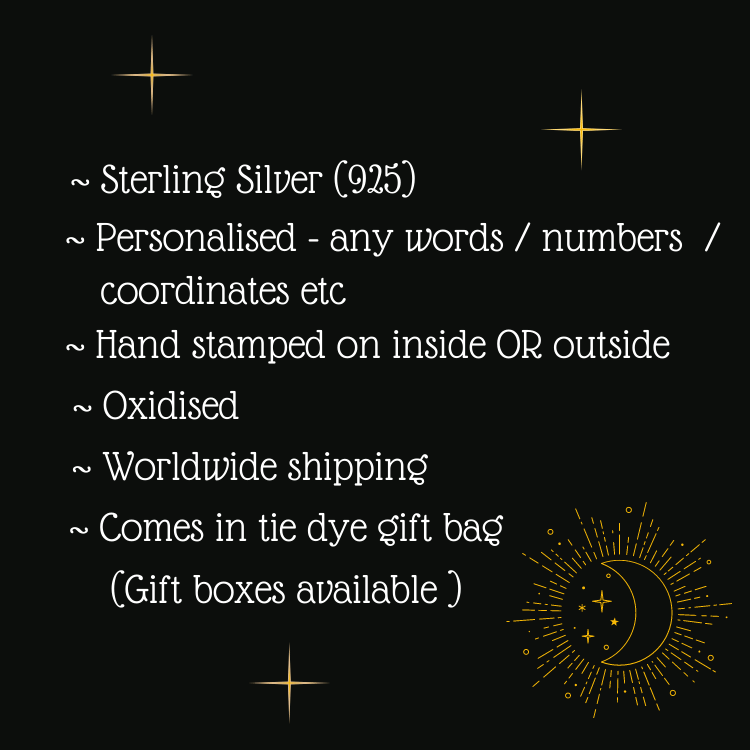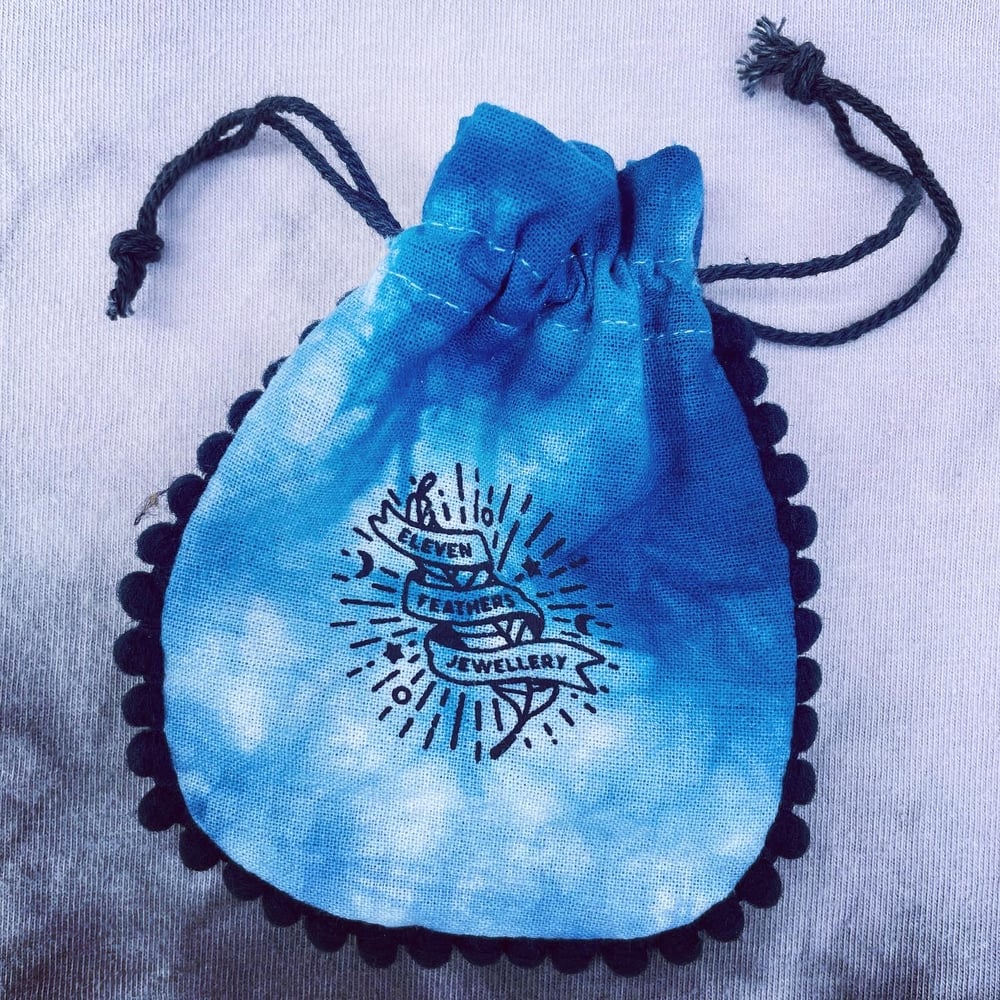 Handmade Sterling silver cuff bracelet with any quote.
The bracelet is 6mm wide and 1.65mm thick.
The silver will be oxidised to define the quote.
Quote can be on the inside or outside.
The bracelet is polished and has a star stamped at each end, the stars are also oxidised.
I have other symbols I can add such as moon, heart, treble clef and paw print.
I make these to order so please select you wrist size on ordering.
5" wrist - XX Small/Child size 3-6y
5.5" wrist - X Small/Child size 6-10y
6" wrist - X Small/ Teenager
6.5" wrist - Small Women's (X Small Men's)
7" wrist - Medium Women's (Small Men's)
7.5" wrist - Large Women's (Medium Men's)
8" wrist - X Large Women's (Large Men's)
Comes in a tie dye cotton gift bag stamped with the Eleven Feathers Jewellery logo.
***Need a gift box? Available here! -----> http://www.elevenfeathersjewellery.com/product/gift-box-optional-extra
All pieces of Hallmarking weight (above 7.78g) are Hallmarked by the Edinburgh Assay Office and marked with my EF (Eleven Feathers) makers mark. Pieces under Hallmarking weight will be stamped with my makers mark (EF).