Sterling Silver Adjustable Star And Moon Ring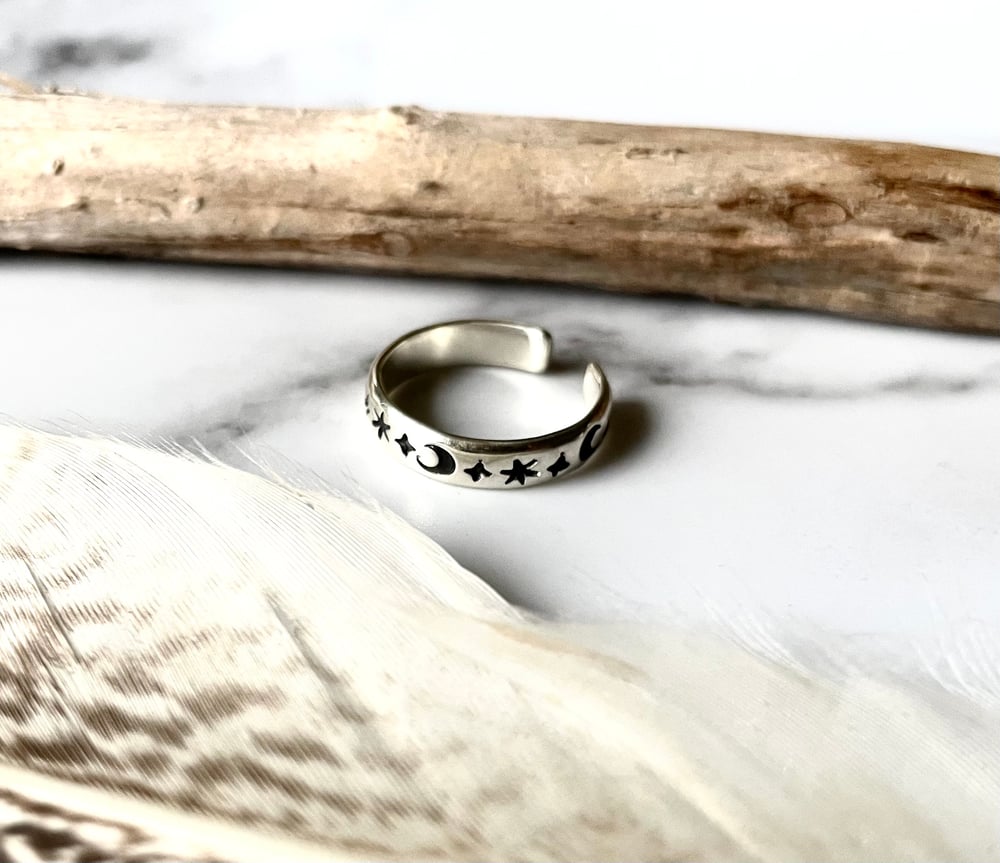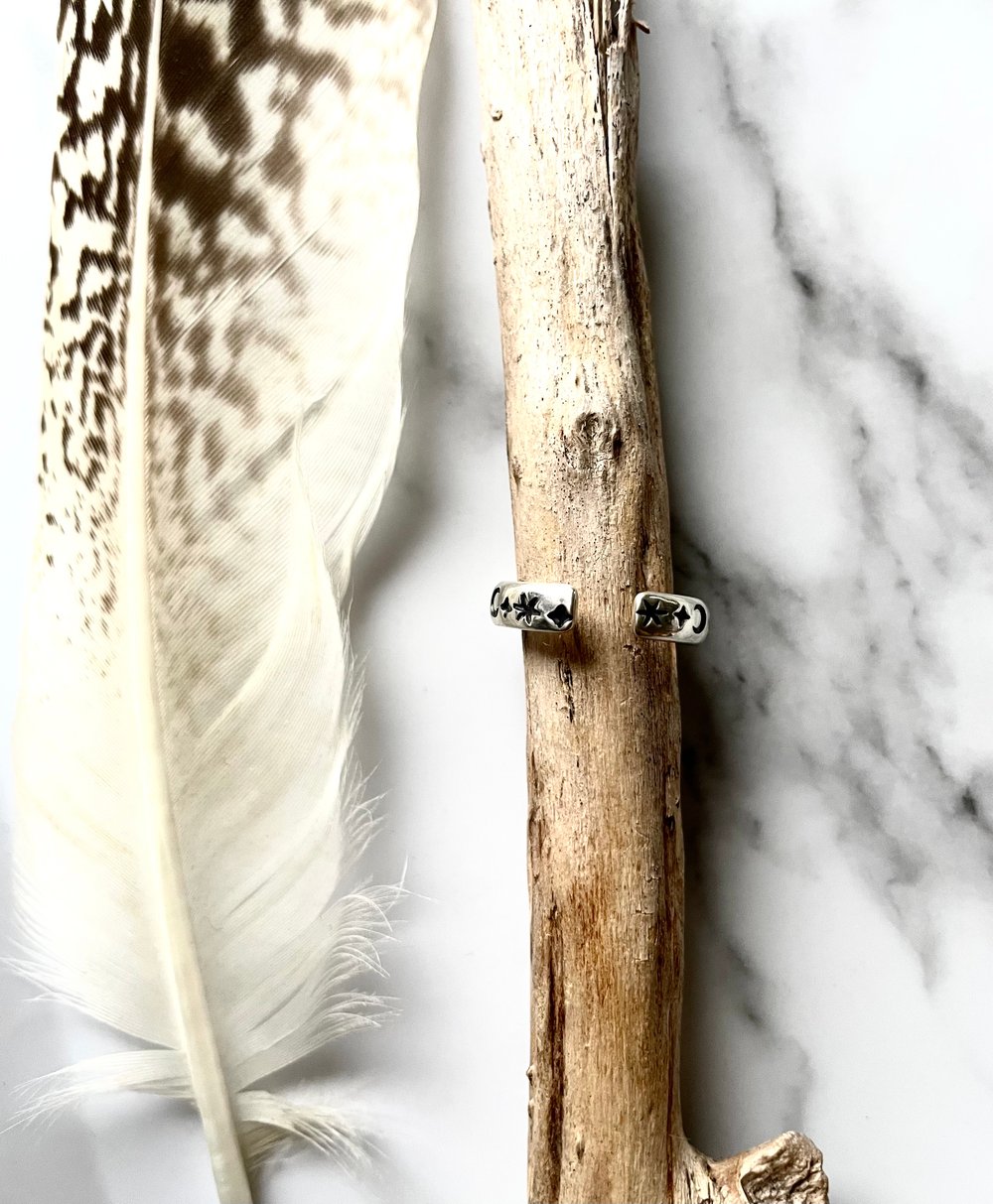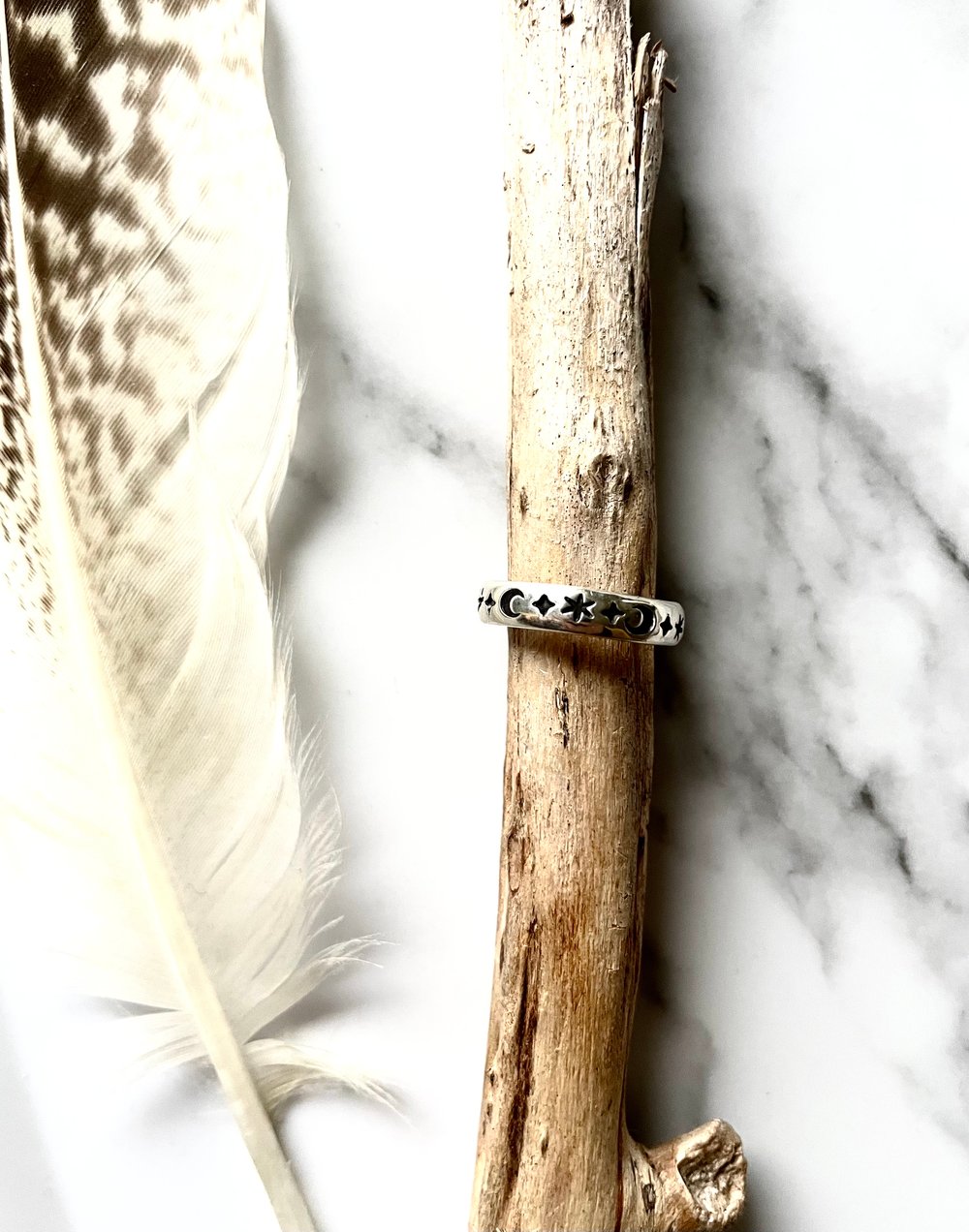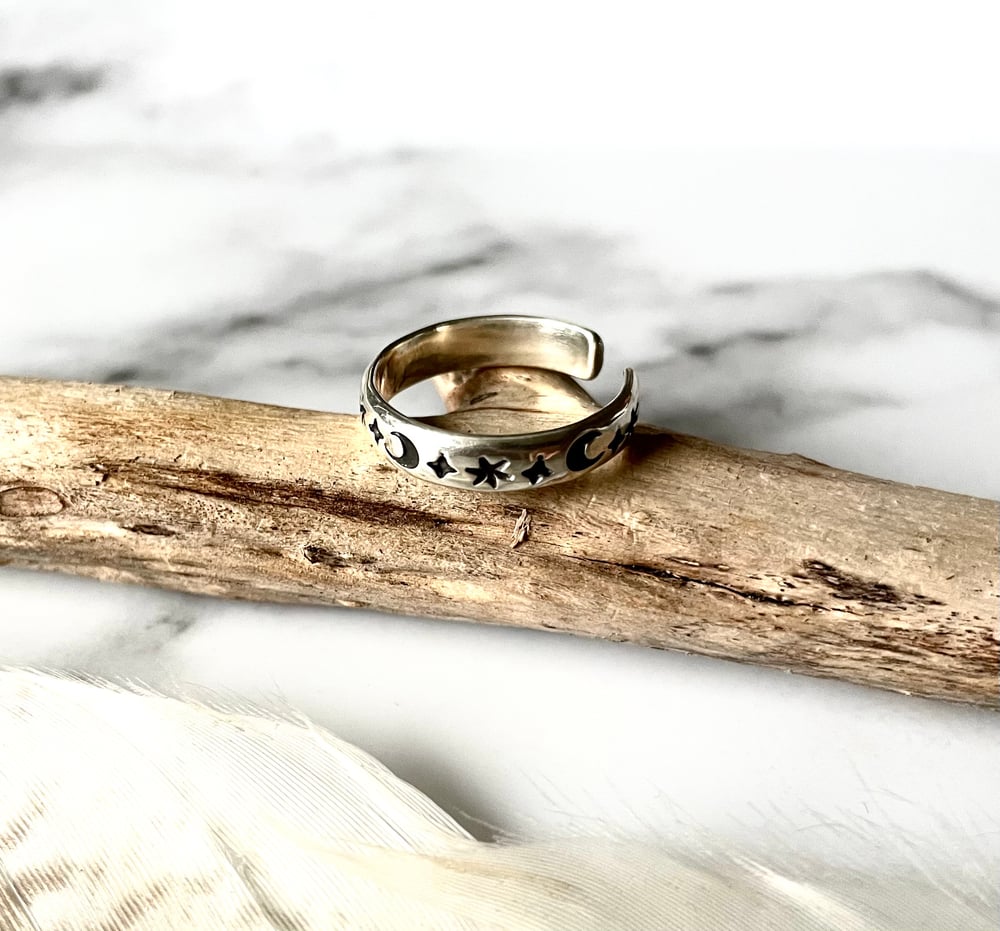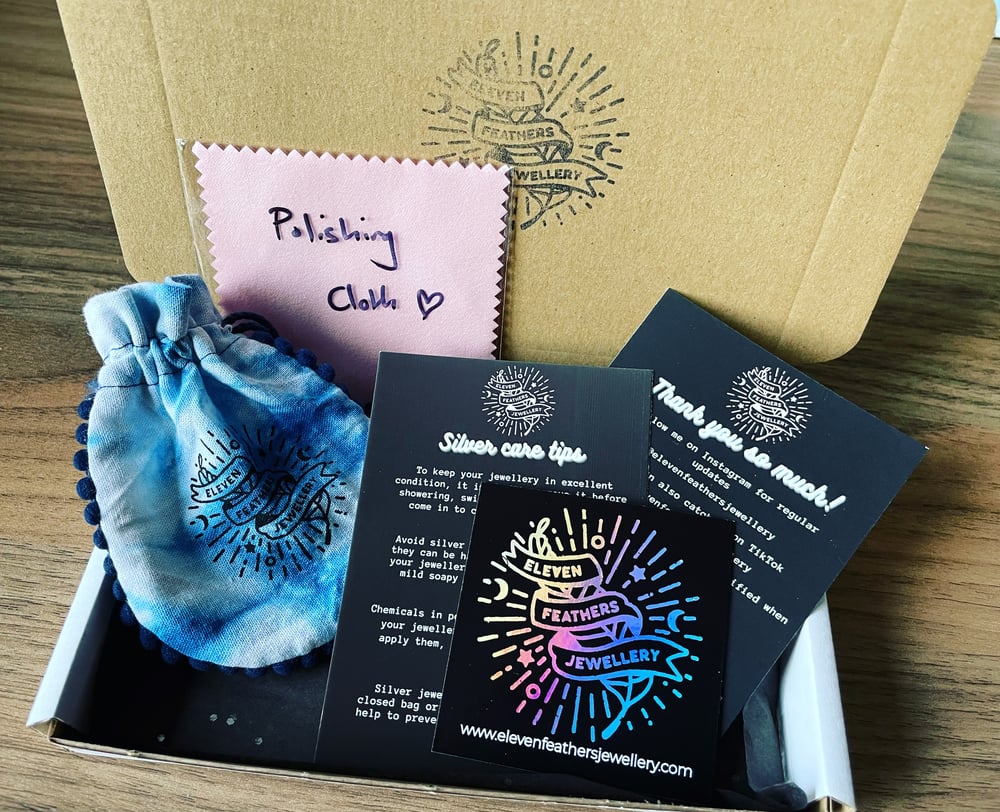 Eleven Feathers Jewellery
~ Sterling silver and Adjustable Star and Moon Ring ~
Handmade Sterling silver star and moon ring stamped with two types of stars and crescent moons.
The ring has been oxidised to define the stamping and has a polished finish.
Handmade in my Northumberland workshop from 4mm wide, 1.4mm thick 100% recycled sterling silver.
Can be adjusted slightly larger or smaller than the neutral size. Please note, if silver is repeatedly bent over time, it will weaken.
Best to 'set' it to the size you require and avoid adjusting it again. This will ensure your ring lasts and stays strong.
*Size Guide* -
The sizes are in mm, this refers to the inside circumference of the ring before any adjustments have been made.
Extra Small 50mm - Neutral Size - Approximately K (UK)/5 (US)
Small 55mm - Neutral Size - Approximately O (UK)/7 (US)
Medium 60mm - Neutral Size - Approximately S (UK)/9 (US)
Large 65mm - Neutral Size - Approximately W (UK)/11 (US)
Extra Large 70mm - Neutral Size - Approximately Z 1/2 (UK)/12 3/4 (US)
Comes in a tie dye cotton gift bag stamped with the Eleven Feathers Jewellery logo.
***If you would prefer a gift box, please select the postage option for this***
The optional extra gift box is recycled card, stamped with the Eleven Feathers logo.
All materials are vegan.
I can add a gift tag free of charge with your own personal message on and even post direct to the recipient if you prefer, don't hesitate to ask!
All pieces of Hallmarking weight (above 7.78g) are Hallmarked by the Edinburgh Assay Office and marked with my EF (Eleven Feathers) makers mark. Pieces under Hallmarking weight will be stamped with my makers mark (EF).