Sterling Silver Handmade Black Onyx Ring Celestial Stamping Stars And Moons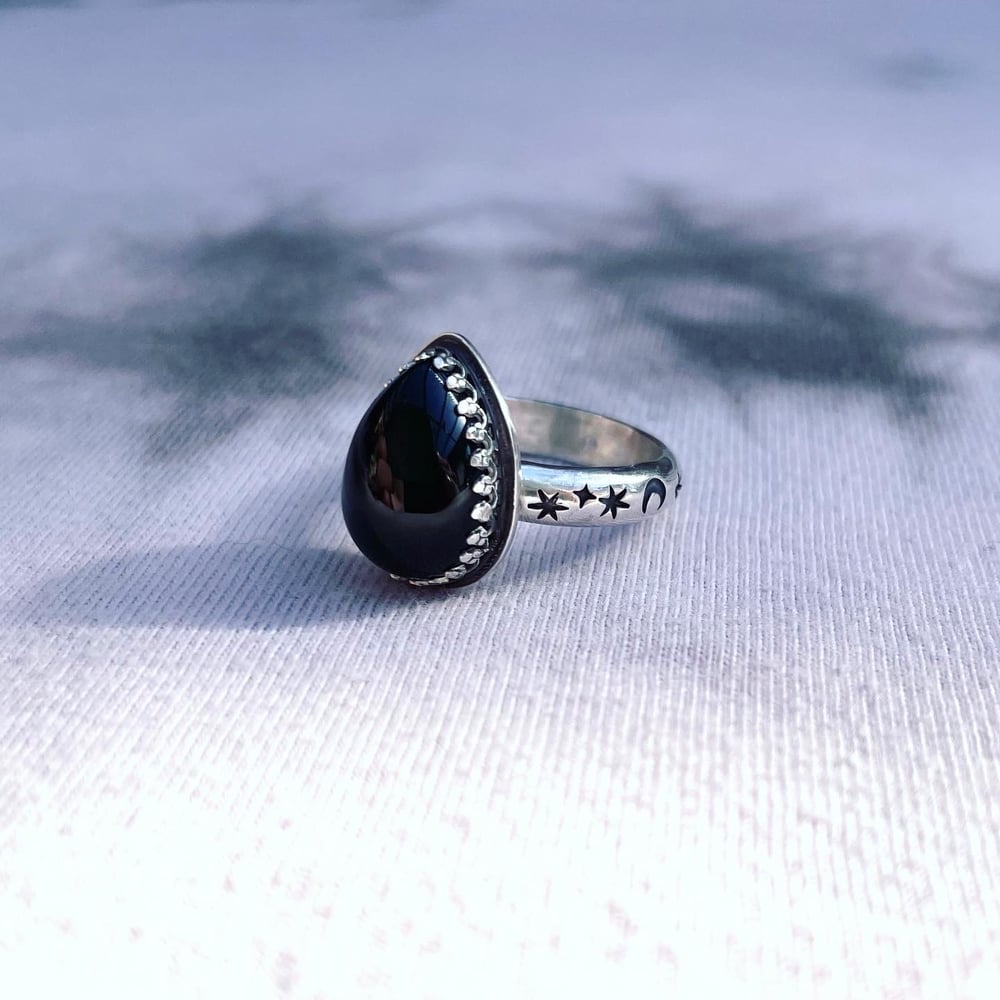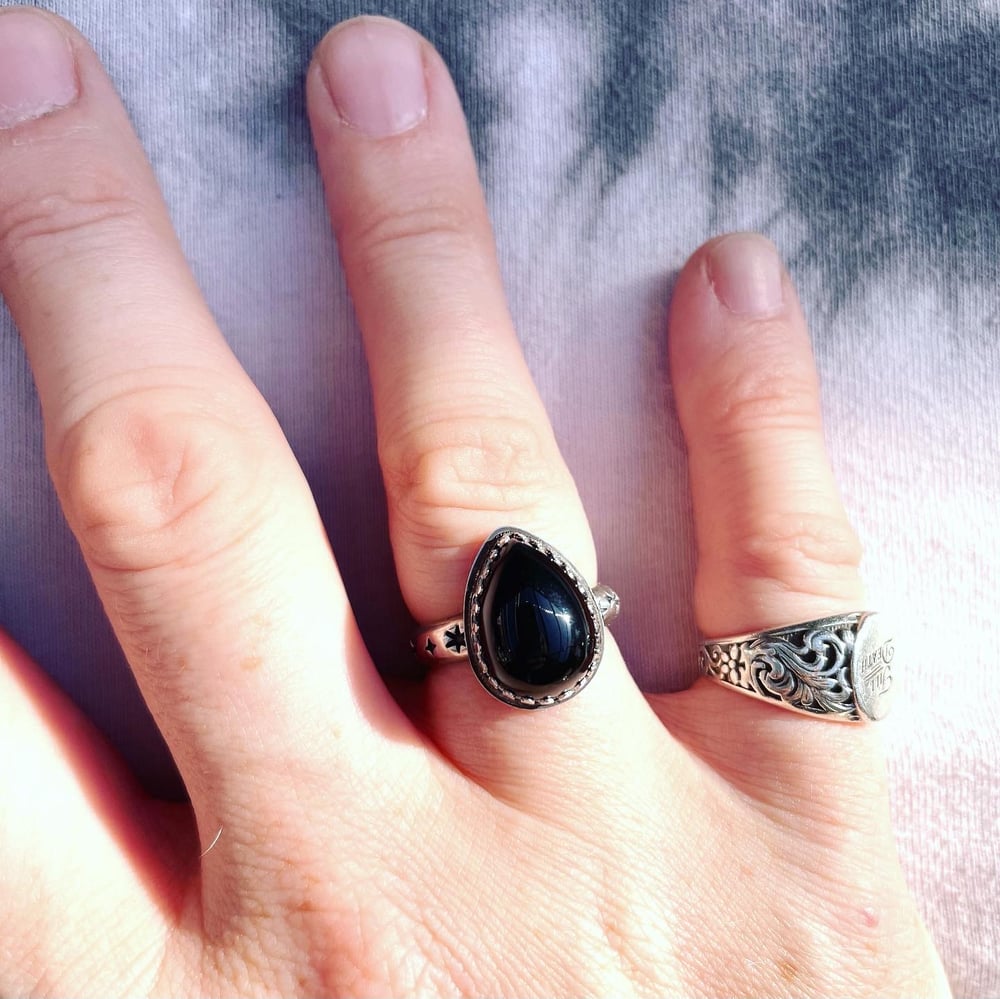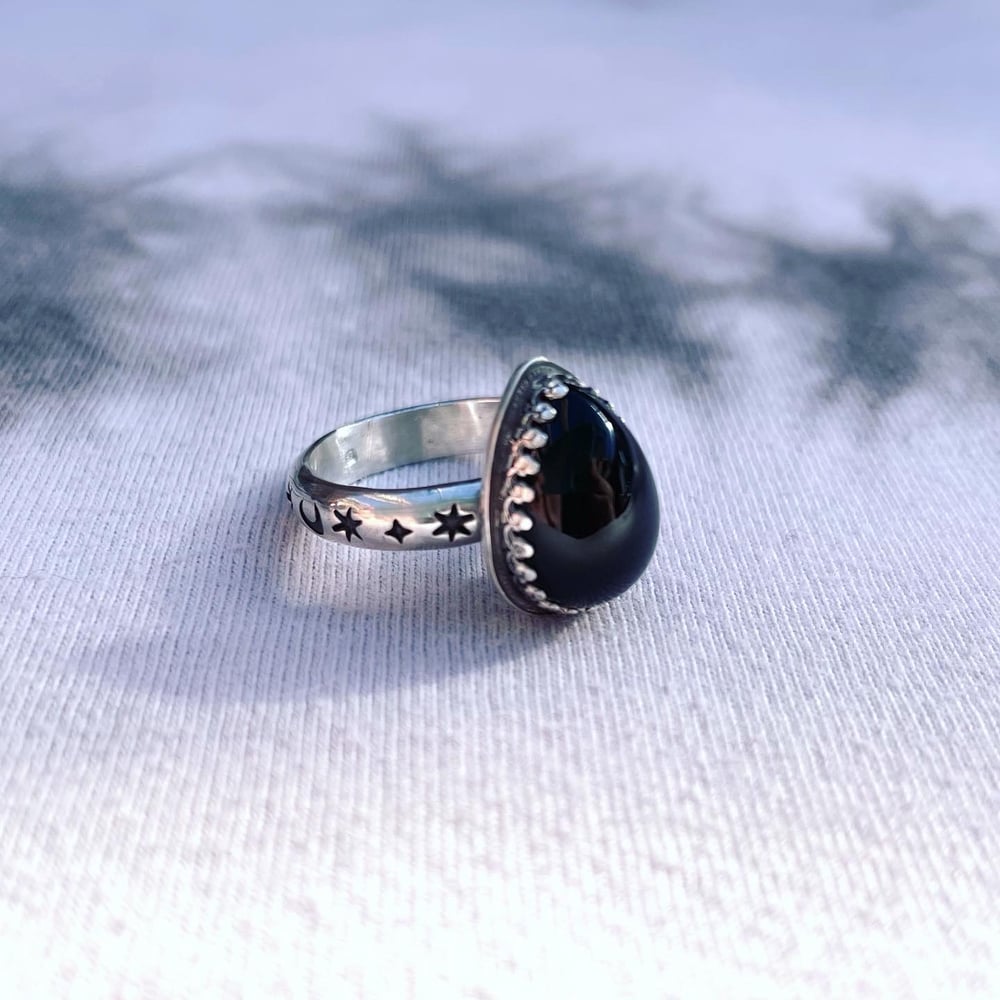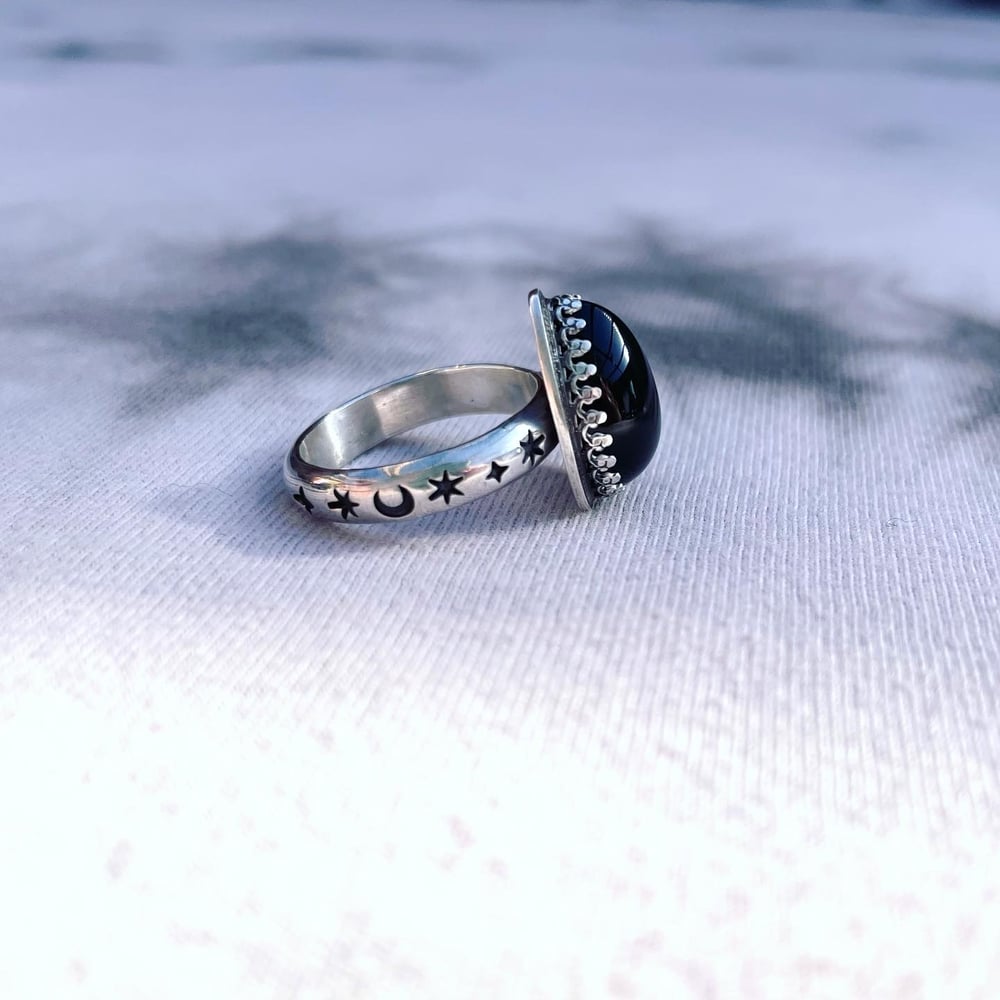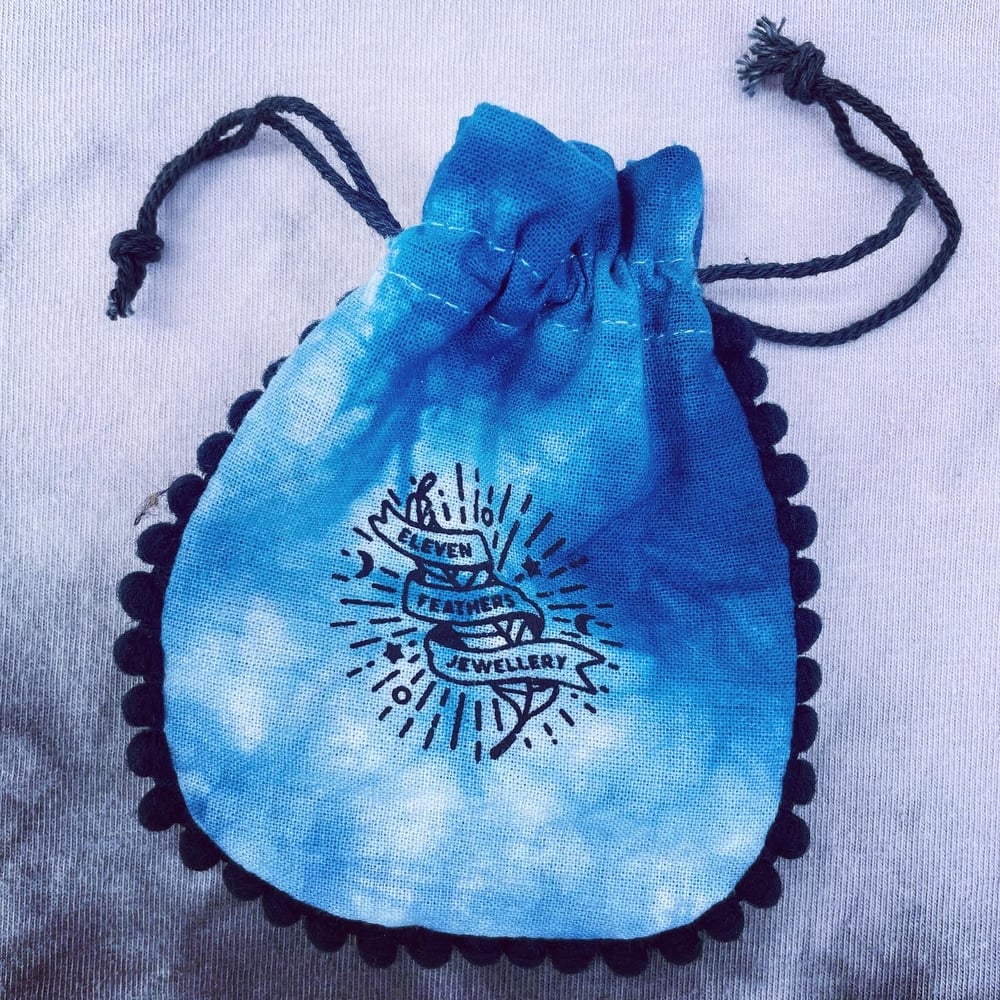 Is black your colour? This Onyx beauty will have you swooning 🖤 Celestial stamped band finishes off this cosmic piece… Come over to the dark side and give this striking statement ring a home✨
Handmade Sterling silver ring. The ring is set with a delightful teardrop jet black onyx. The band is stamped with various stars and moons.
This ring is made to order and will be made to the size you choose.
I do have one of these ready made in size M, if you choose this size, it will be posted straight away!
The silver is oxidised to define the stamping.
The ring is also polished.
A little info on the healing properties of Onyx✨🖤
Onyx is a stone that offers up powerful vibrations of protection, strength, focus, and willpower. This stone is here to continuously push you forward in your life. By activating your root, solar plexus, and third eye chakras, one is able to fully ground themselves to Earth. Not only will Onyx give you a jolt of energy to get up and start pursuing your dreams, but also protect you on your new journey. Simply carrying this stone or wearing Onyx daily will provide a shield around ones aura, refusing to allow negative energy to attach itself to you. This stone has been used as protection for thousands of years and is still one of the strongest protection stones we know of.
I have many different stones ready to be set in this same style so contact me if you would like a ring similar to this one in your size. I can show you the stones I have ready for custom orders!
Comes in a tie dye cotton gift bag stamped with the Eleven Feathers Jewellery logo.
***If you would prefer a gift box, please select the postage option for this***
The optional extra gift box is recycled card, stamped with the Eleven Feathers logo.
All materials are vegan.
I can add a gift tag free of charge with your own personal message on and even post direct to the recipient if you prefer, don't hesitate to ask!
All pieces of Hallmarking weight (above 7.78g) are Hallmarked by the Edinburgh Assay Office and marked with my EF (Eleven Feathers) makers mark. Pieces under Hallmarking weight will be stamped with my makers mark (EF).