Teal Moss Kyanite Sterling Silver Earrings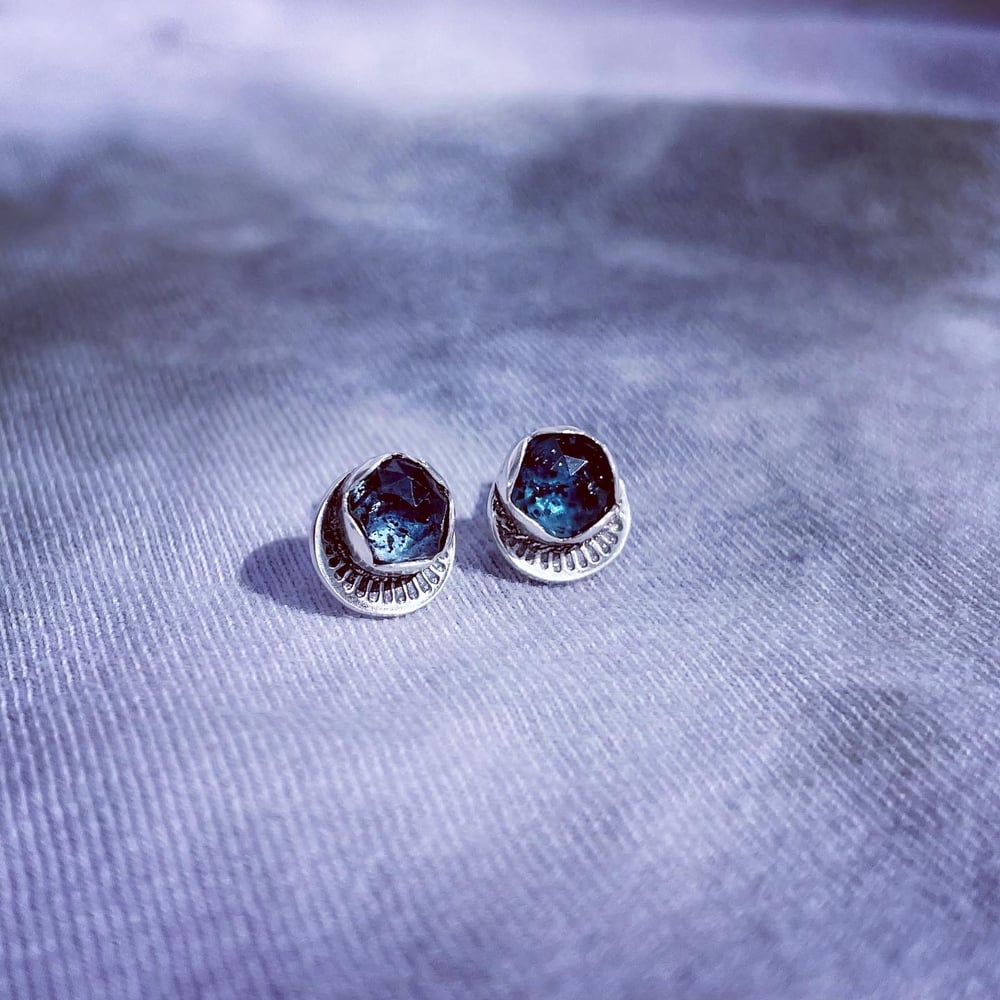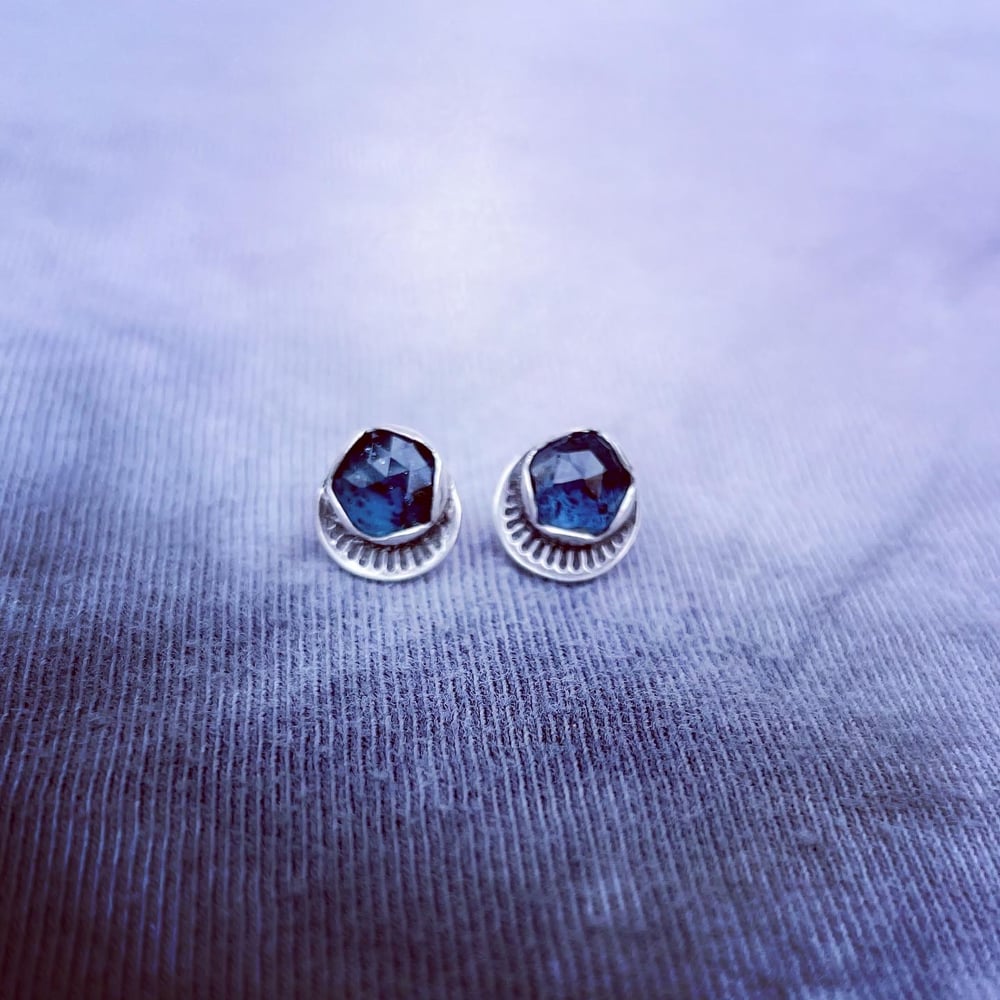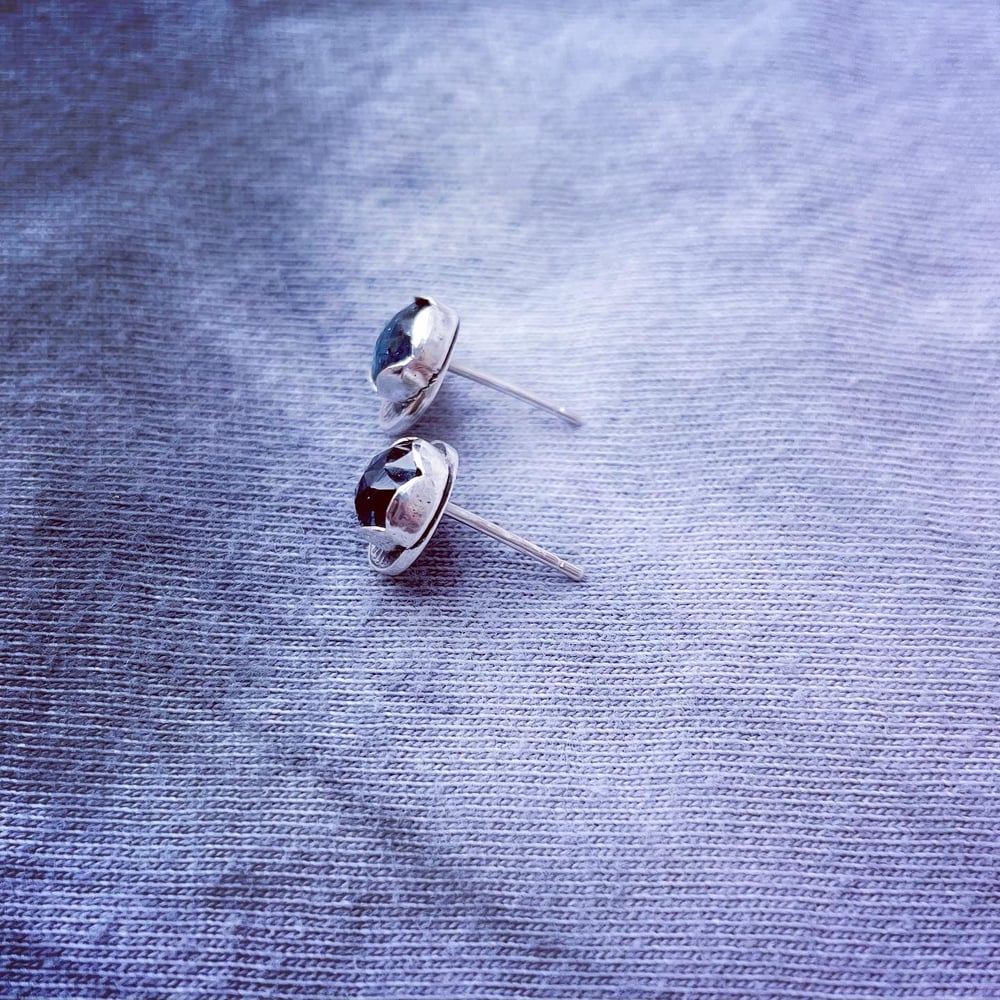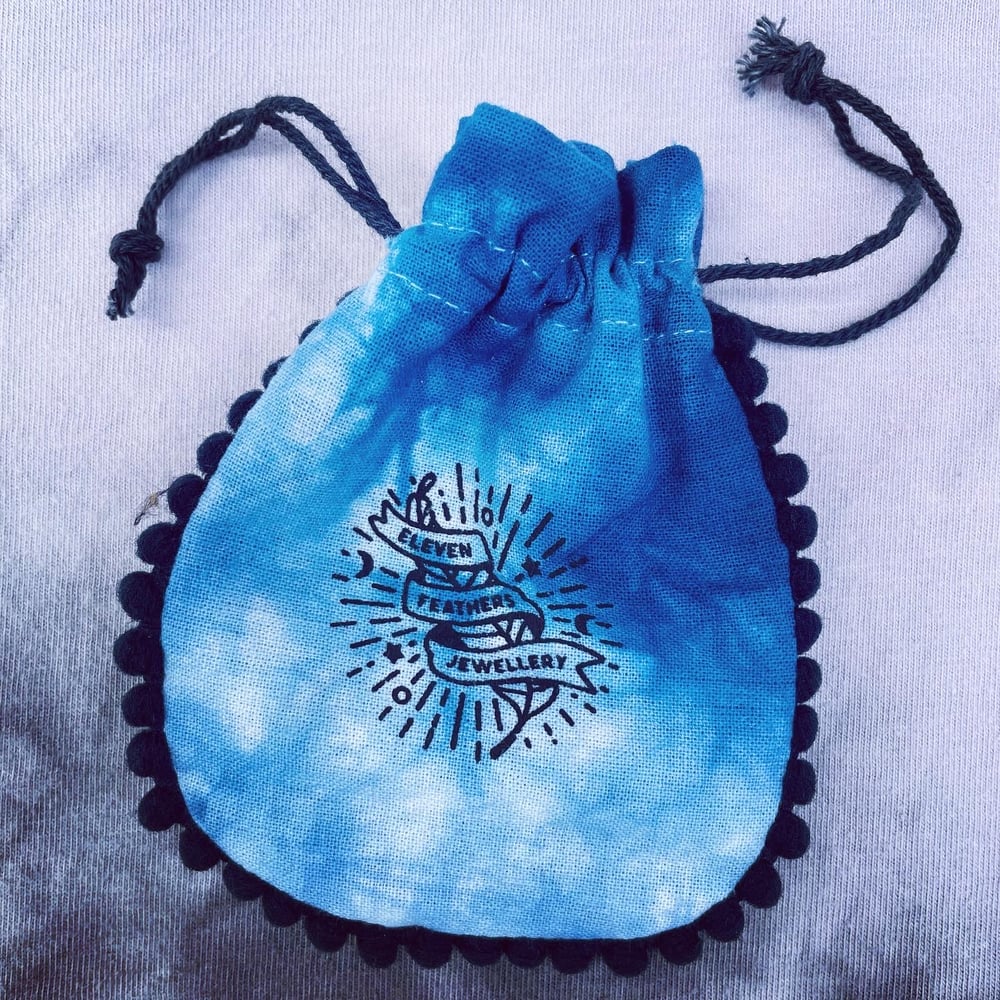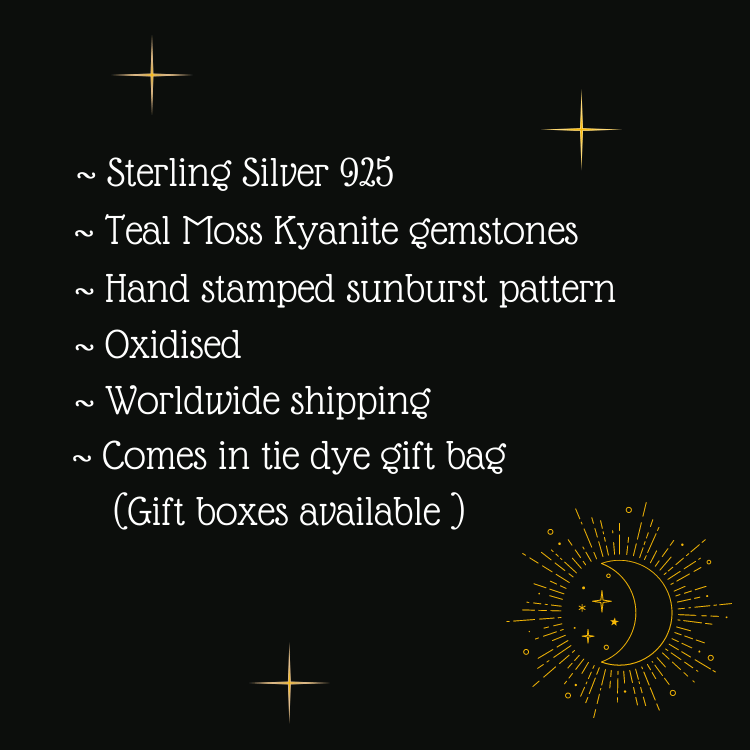 Teal moss kyanite gem stones, set in to 100% handmade sterling silver earrings.
Teal Kyanite Properties -
Famous as the grounding crystal, teal kyanite believers say it opens and aligns our chakras. Balancing yin and yang energies it assists with meditation. It is also said to work wonders with enhancing decision-making skills.
Stamped with a sunbeam pattern and oxidised to define the details.
The ear posts are sterling silver as are the butterflies for the backs.
Feel free to get in touch if you have any questions, or would like to place a custom order.
These medium sized ear decorations come in a tie dye cotton gift bag stamped with the Eleven Feathers Jewellery logo.
***If you would like a gift box also, please add one to your basket***
The optional extra gift box is recycled card, stamped with the Eleven Feathers logo. The gift bag is still supplied and will be placed inside the gift box surrounded by tissue paper.
I can add a gift message and even post direct to the recipient if you prefer, don't hesitate to ask!