Handmade Amethyst Bullet Sterling Silver Hoop Earrings 925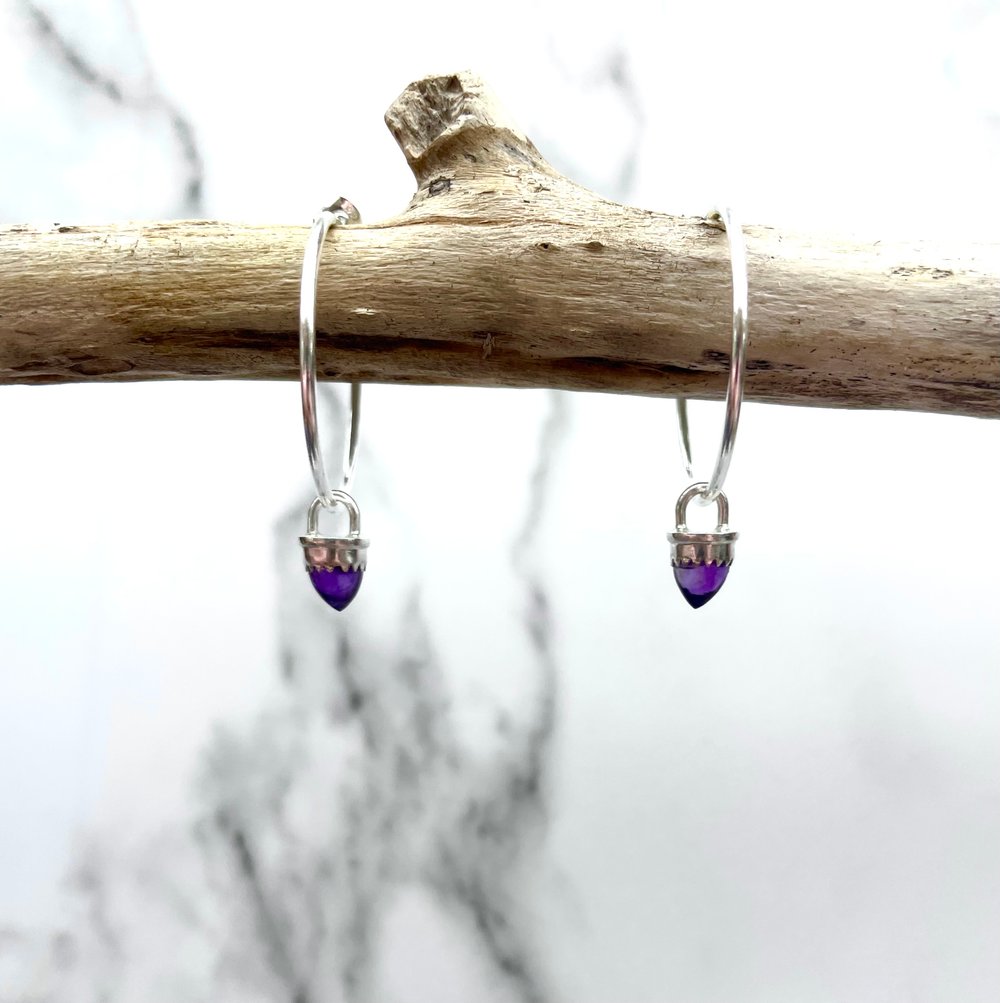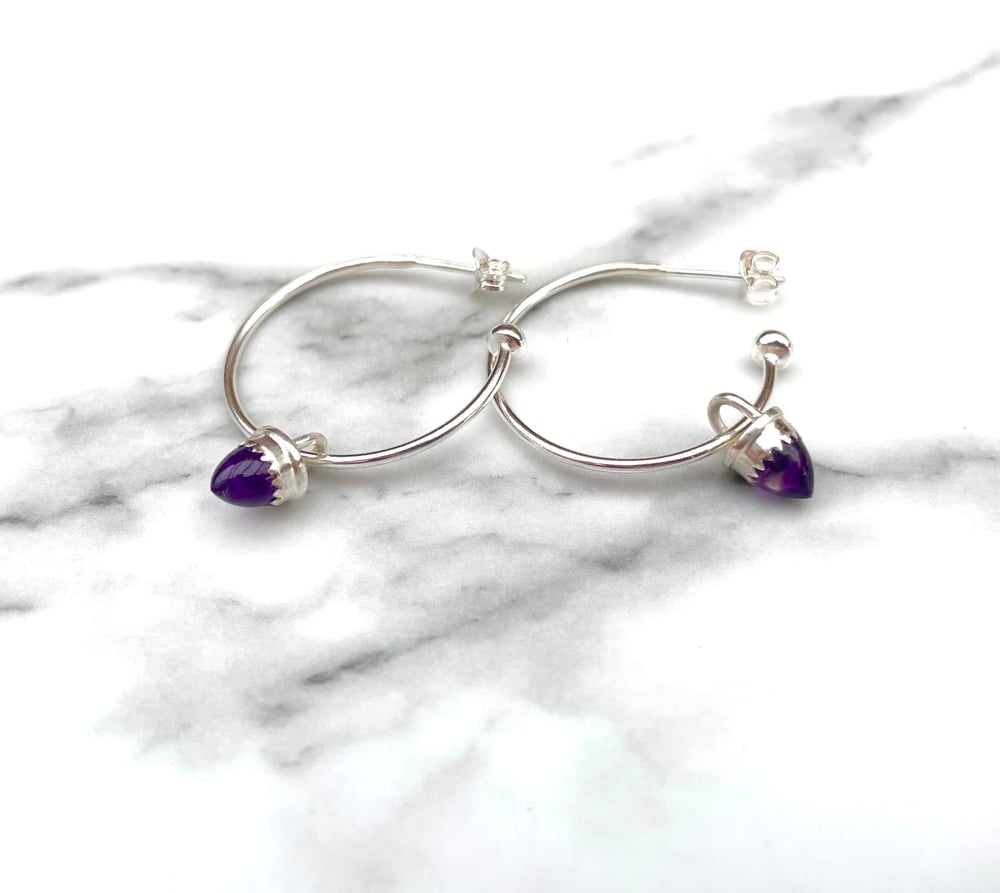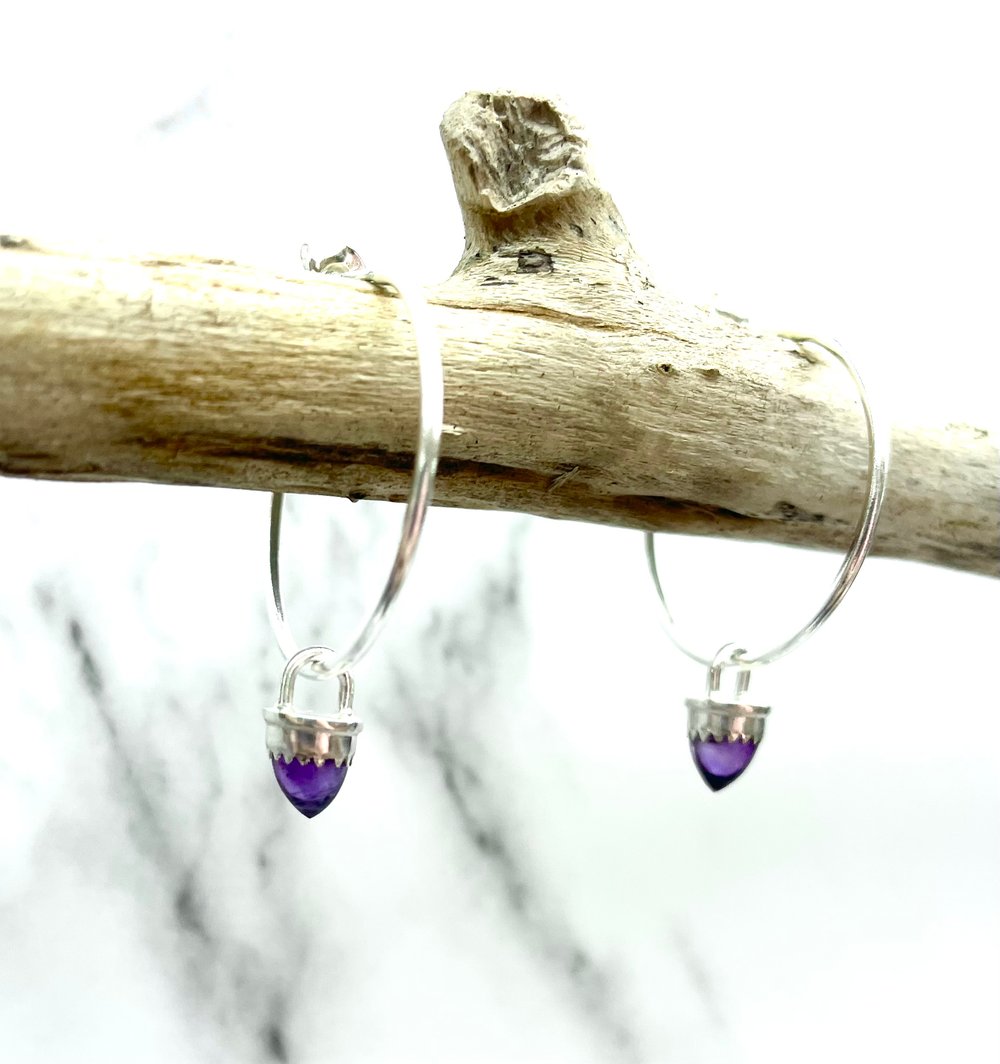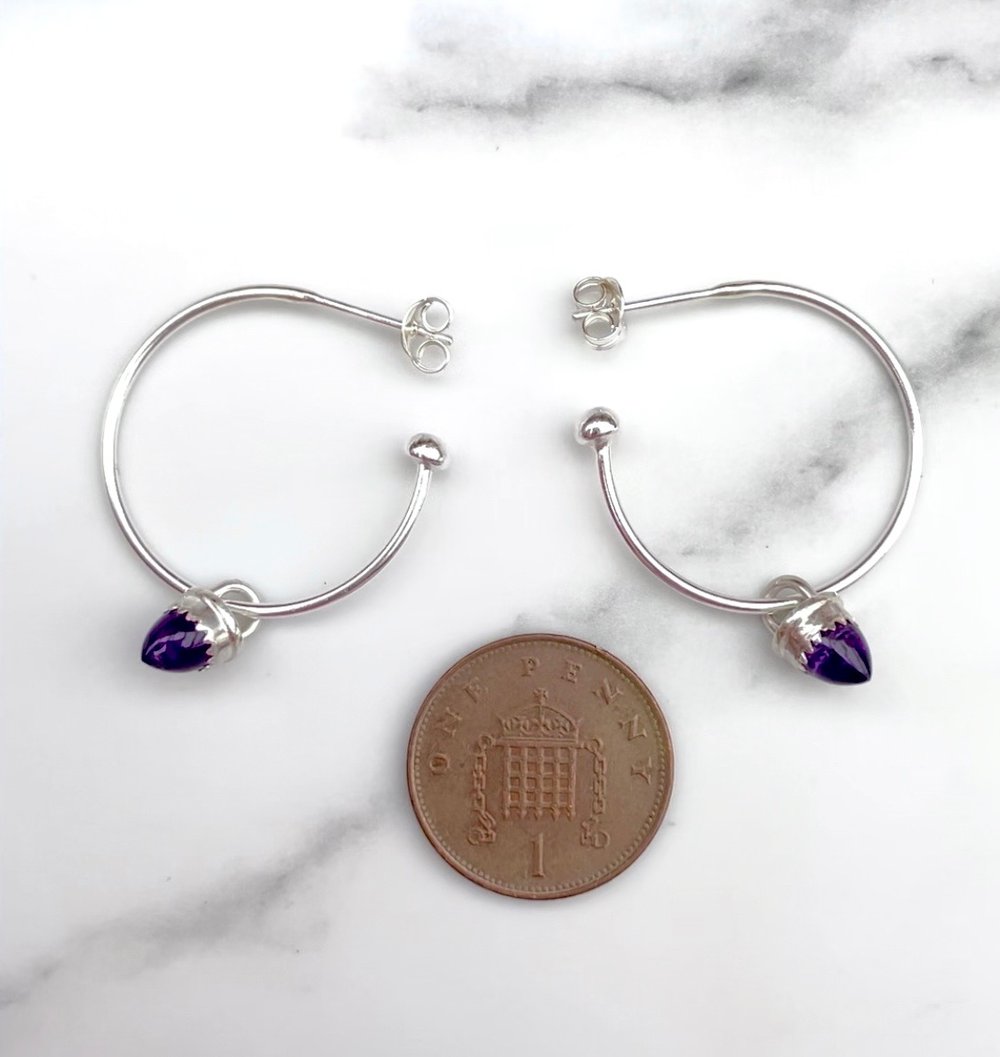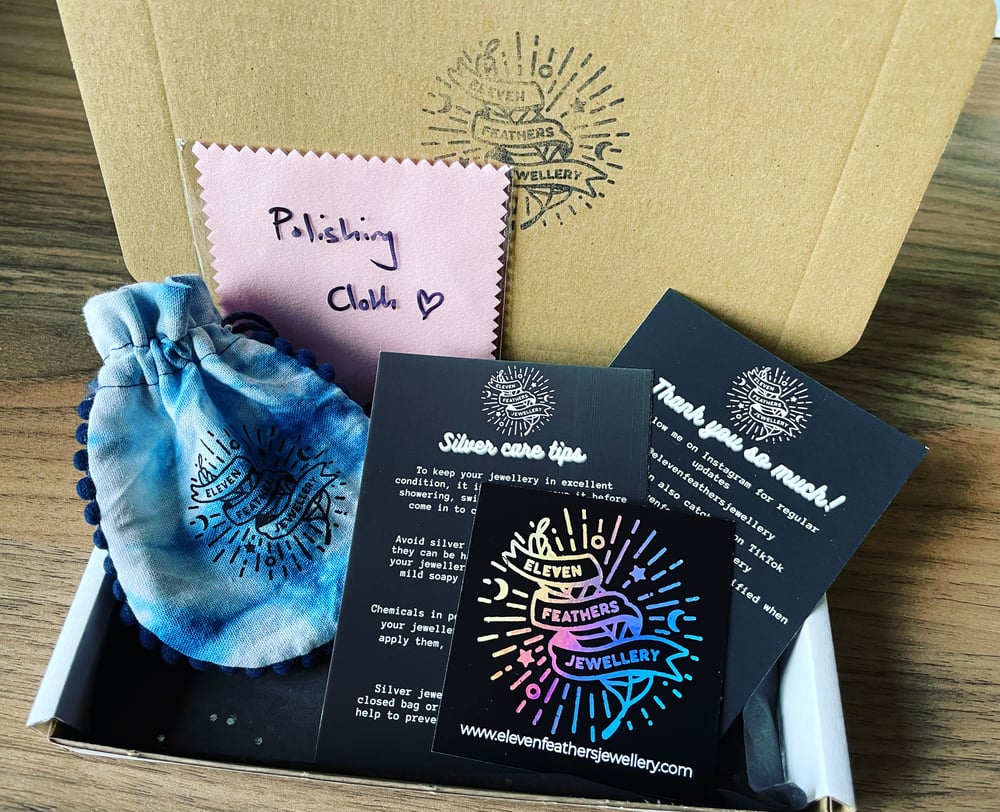 Do you love my bullet pendants? You can now buy the earrings to match! This pair of Sterling silver medium sized hoops are adorned with gorgeous purple amethyst bullets. These sweet little charms are the perfect addition to any look.
Handmade from Sterling silver. Sterling silver ear wires and butterfly backs. Bullet gemstones are 5mm. Hoops are 1.5mm thick silver.
❋ ❋ ❋ ❋ ❋ ❋ ❋ ❋ ❋ ❋ ❋ ❋ ❋ ❋ ❋ ❋ ❋ ❋ ❋
Amethyst is an extremely powerful and protective stone with a high spiritual vibration. It guards against psychic attack, transmuting the energy in to love. A natural tranquilliser, Amethyst blocks geopathic stress and negative environmental energies. It's serenity enhances higher states of consciousness and meditation. Amethyst has strong healing and cleansing powers and enhances spiritual awareness.
Feel free to get in touch if you have any questions, or would like to place a custom order.
These earrings come in a blue tie dye cotton gift bag stamped with the Eleven Feathers Jewellery logo.
***If you would prefer a gift box, please add one to your basket***
The optional extra gift box is recycled card, stamped with the Eleven Feathers logo. Gift bag is still included if you add a gift box.
I can add a gift message free of charge with your own personal message on and even post direct to the recipient if you prefer, don't hesitate to ask!