Handmade Steing Silver Celestial Starry Pink Opal Ring 925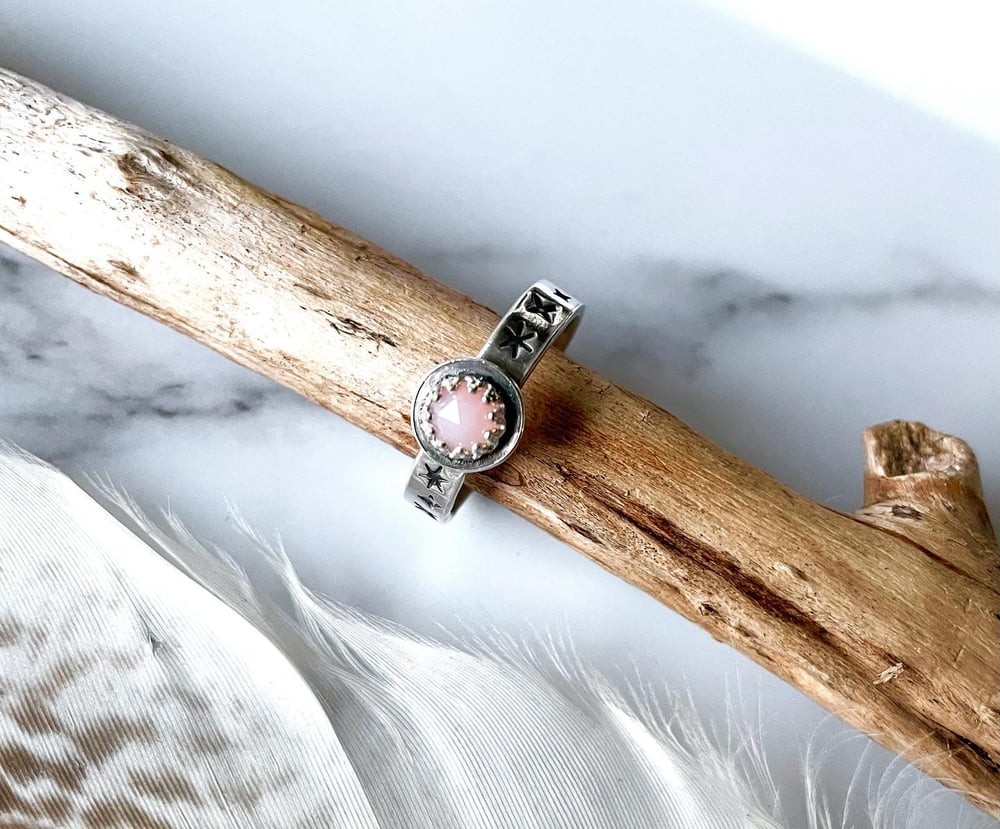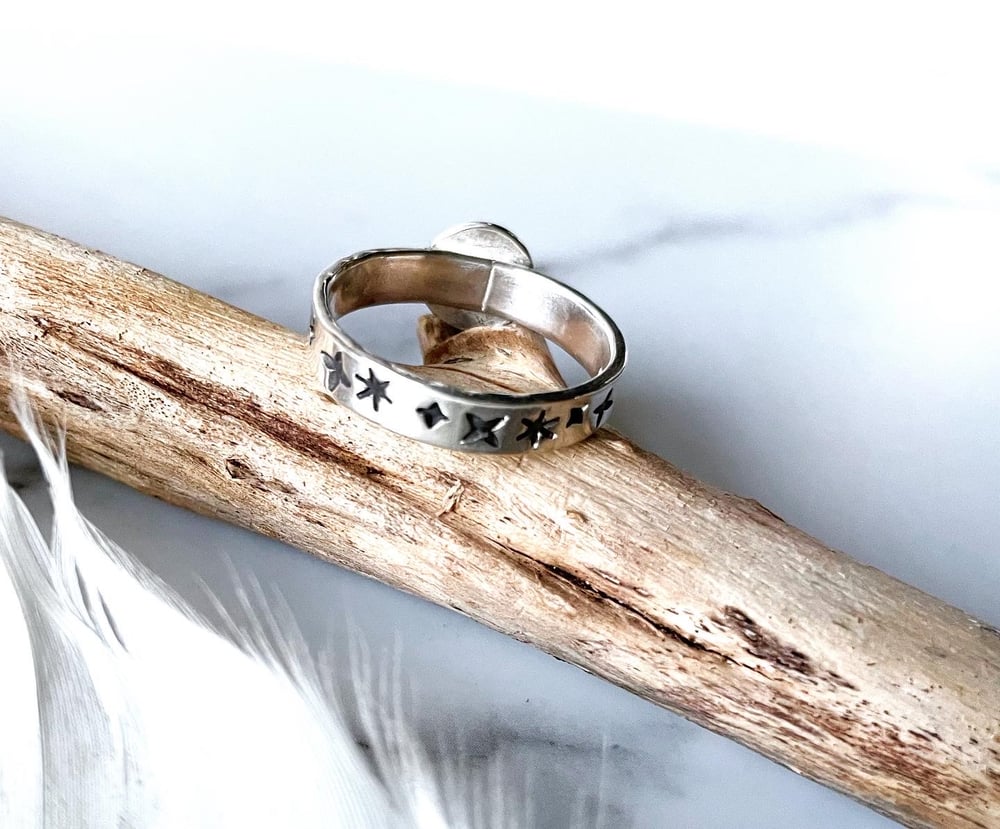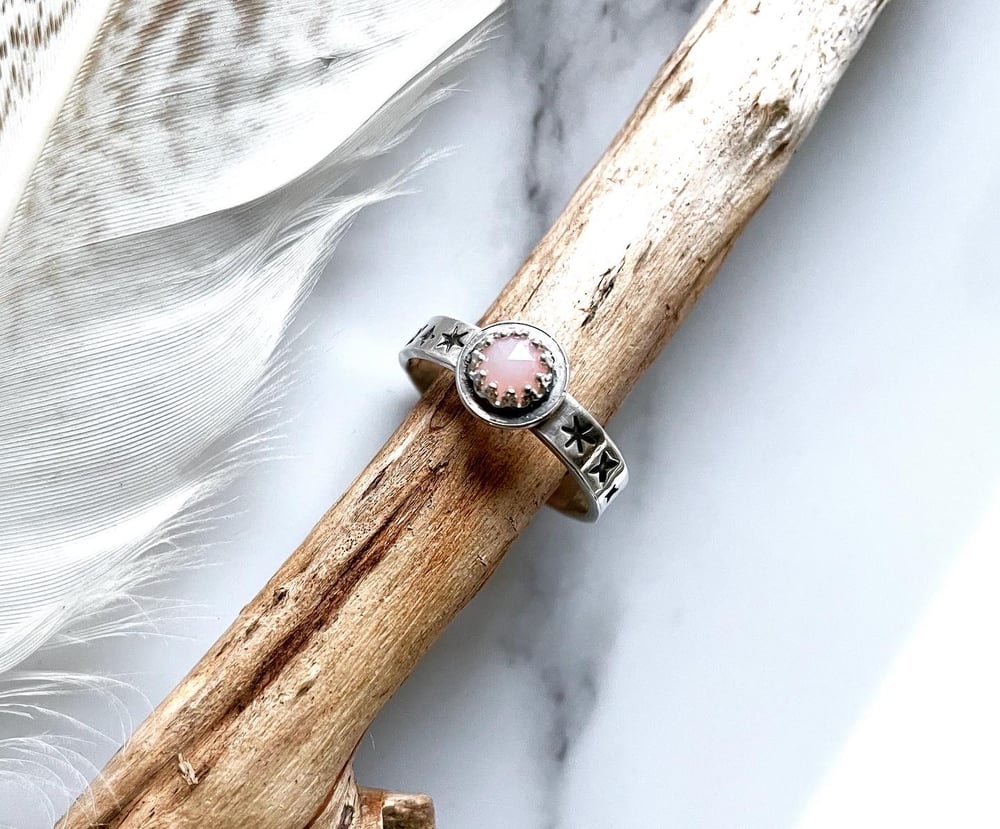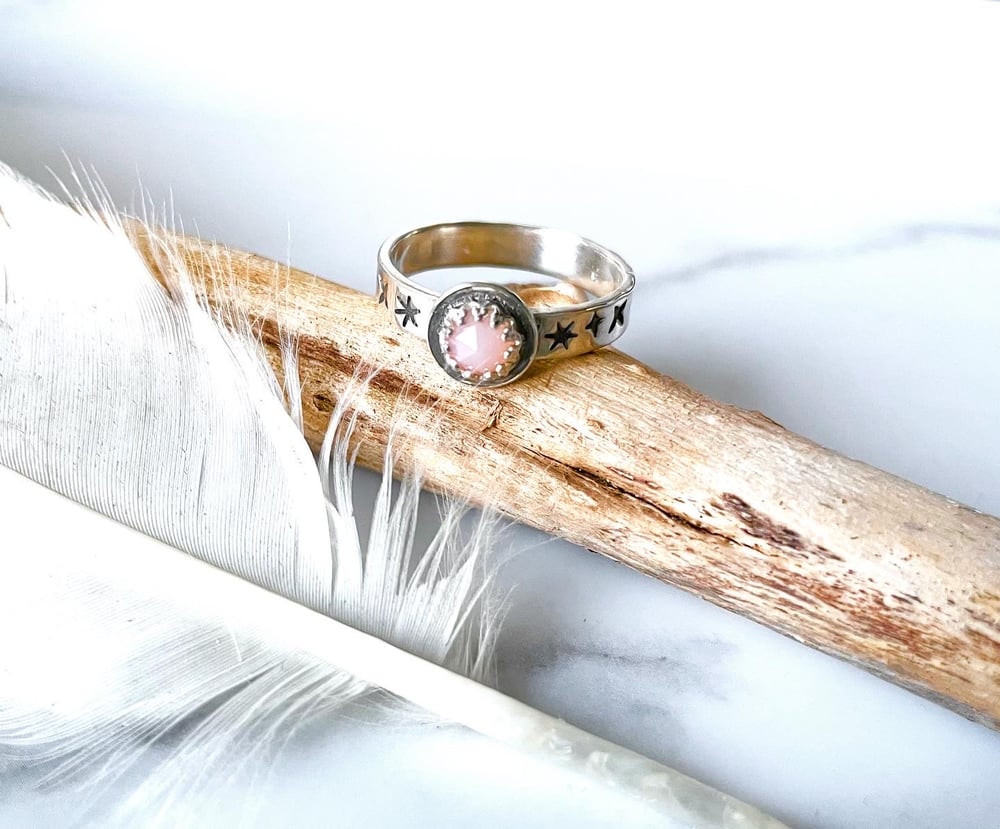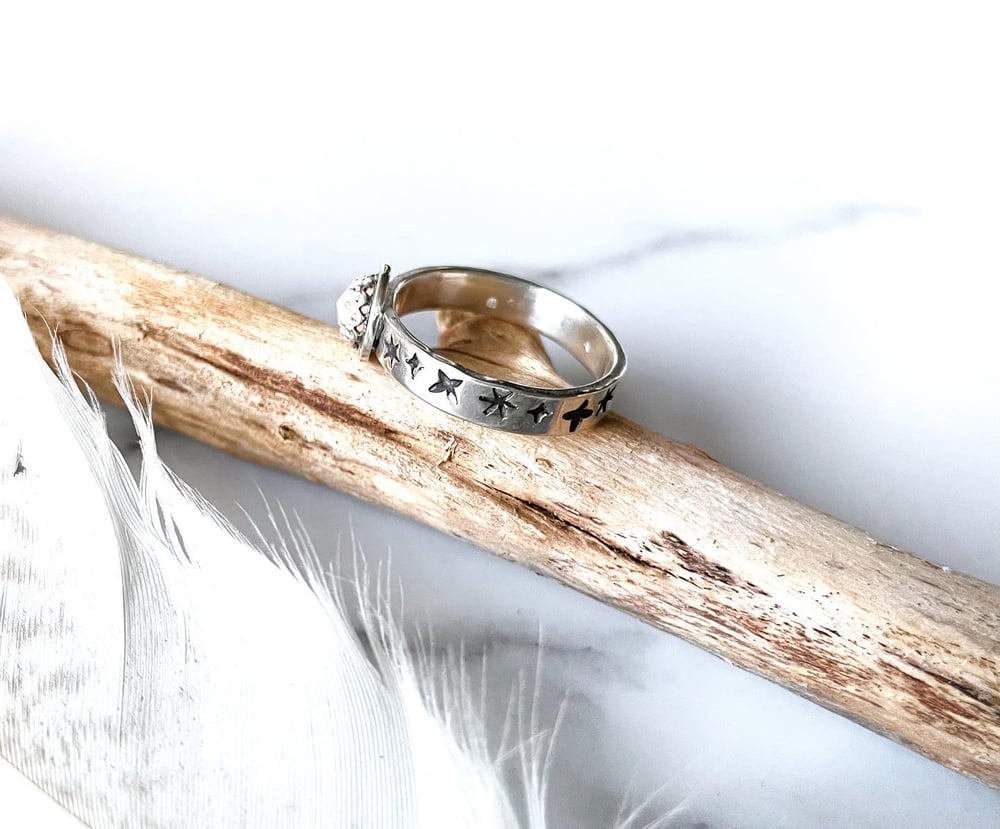 The colour of this pink Opal is just divine😍 Opal has many healing qualities.
Sterling silver celestial ring, stamped with sweet little stars then oxidised and polished. Set with a stunning faceted pink opal.✨ Feel called to this piece?
I have one already made in size P, which is ready to post.
Any other sizes will be made to order.
✤ ✤ ✤ ✤ ✤ ✤ ✤ ✤ ✤ ✤ ✤ ✤ ✤ ✤ ✤ ✤ ✤
Opal is a delicate stone with a fine vibration. It enhances cosmic consciousness and induces psychic and mystical visions. It aids in accessing and expressing one's true self. Opal is absorbent and reflective. It picks up thoughts and feelings, amplifies them, and returns them to source. Opal enhances self worth and helps you to understand your full potential. Mentally, Opal brings lightness and spontaneity. Opal has always been associated with love and passions. Wearing Opal is said to bring loyalty, faithfulness, and spontaneity. Opals can be used to send healing to the earth's energy field.
Comes in a tie dye cotton gift bag stamped with the Eleven Feathers Jewellery logo.
***If you would prefer a gift box, please select the postage option for this***
The optional extra gift box is recycled card, stamped with the Eleven Feathers logo.
All materials are vegan.
I can add a gift message free of charge, and even post direct to the recipient if you prefer, don't hesitate to ask!
All pieces of Hallmarking weight (above 7.78g) are Hallmarked by the Edinburgh Assay Office and marked with my EF (Eleven Feathers) makers mark. Pieces under Hallmarking weight will be stamped with my makers mark (EF).