Handmade Sterling Silver Violet Quartz Amethyst Pendant 925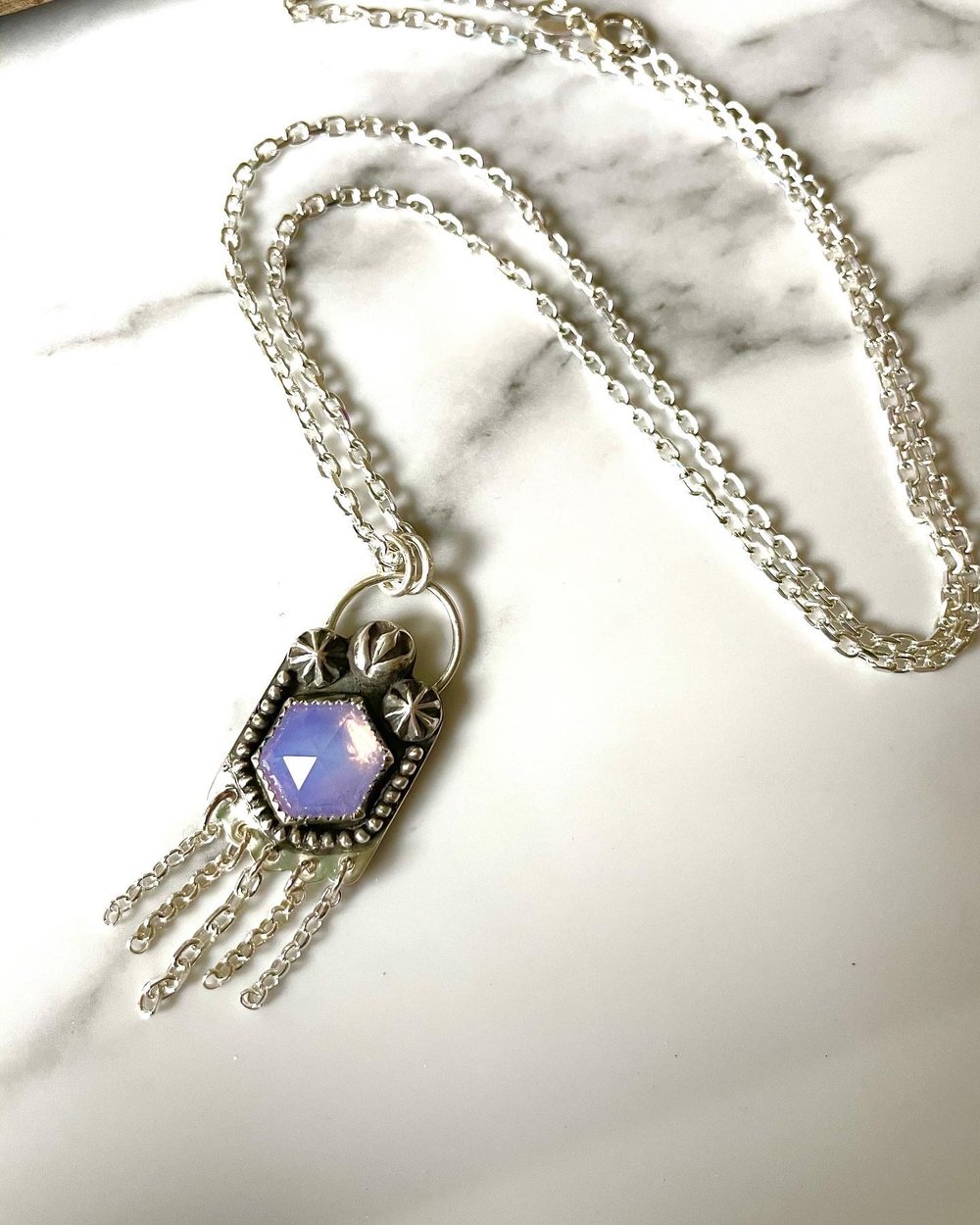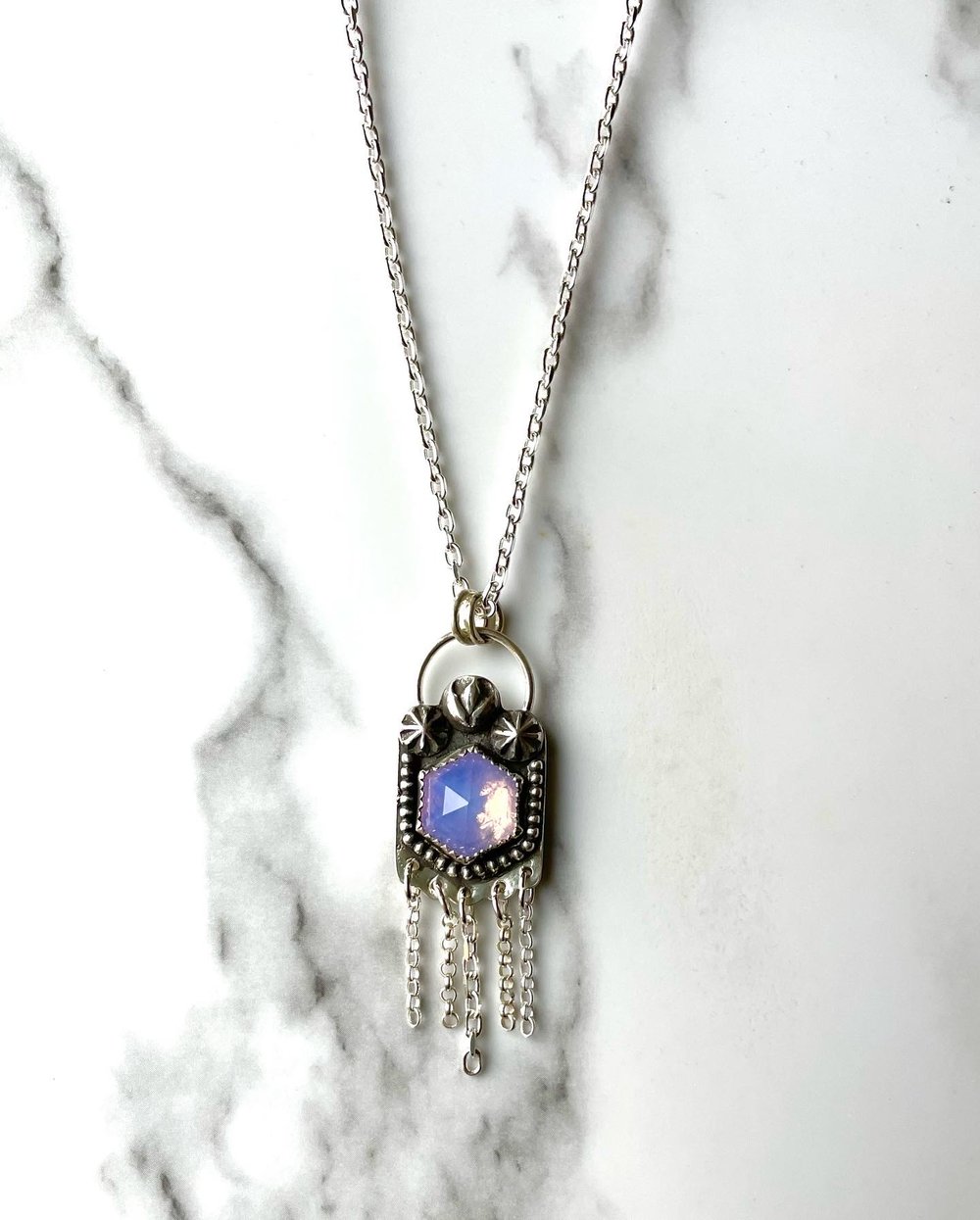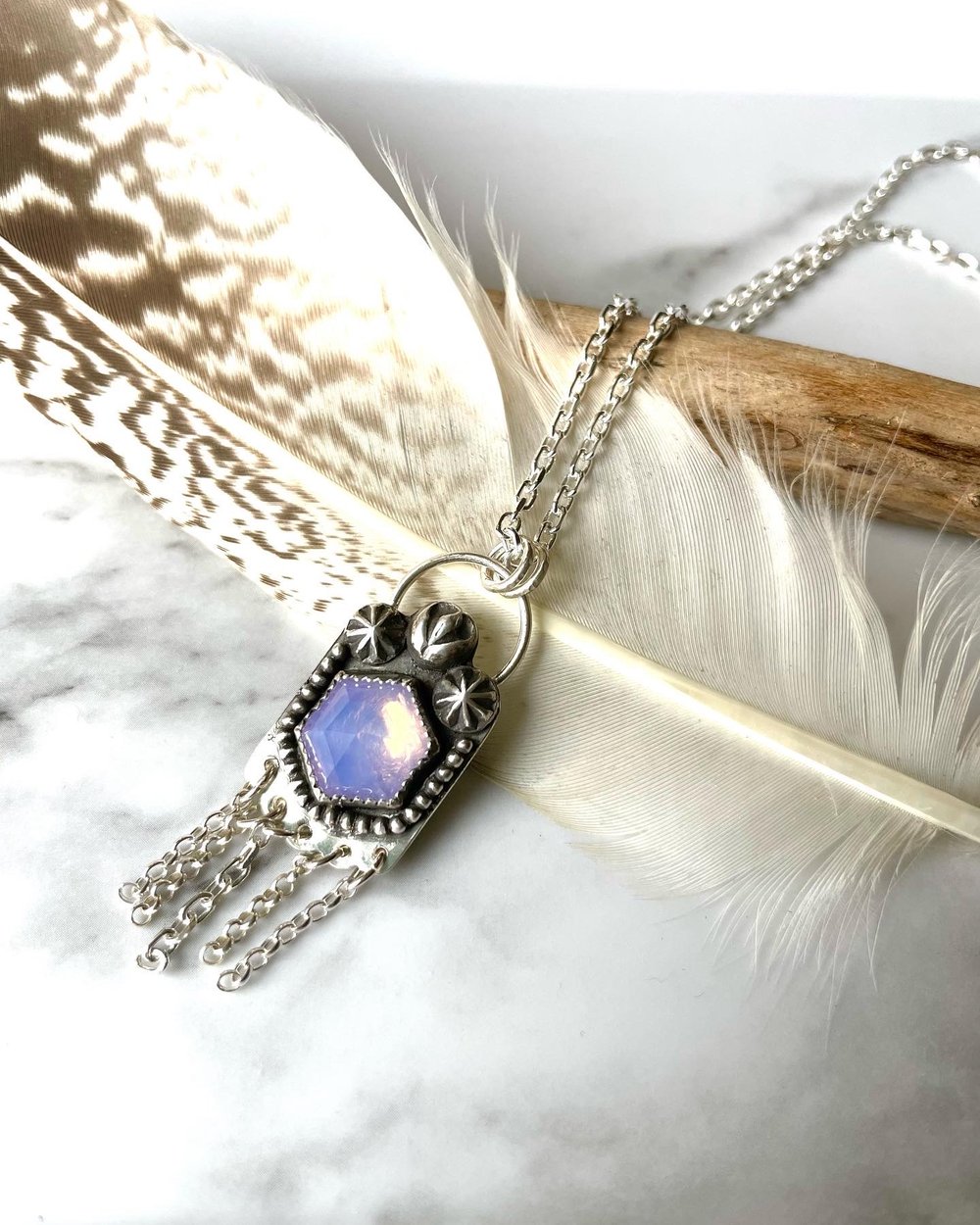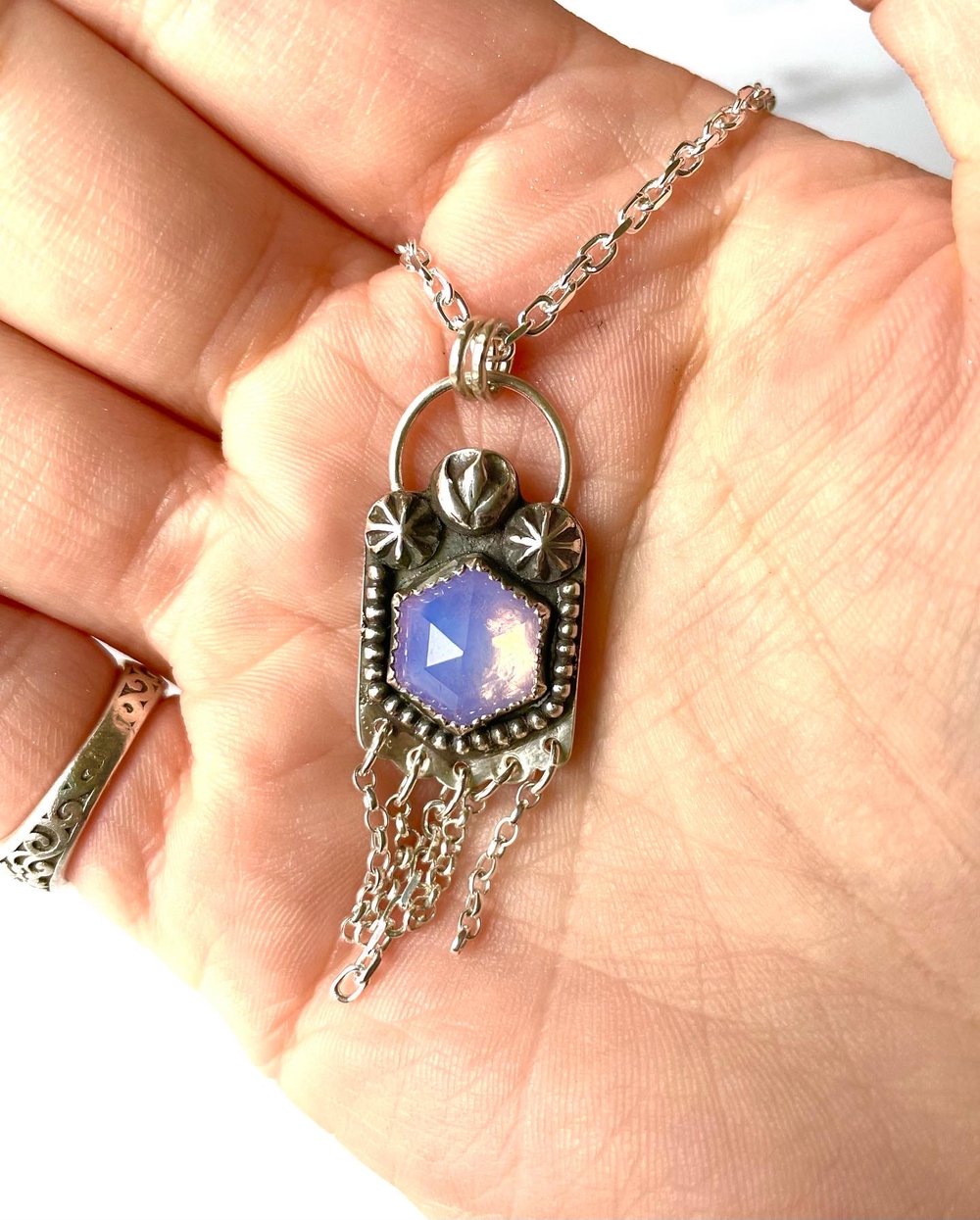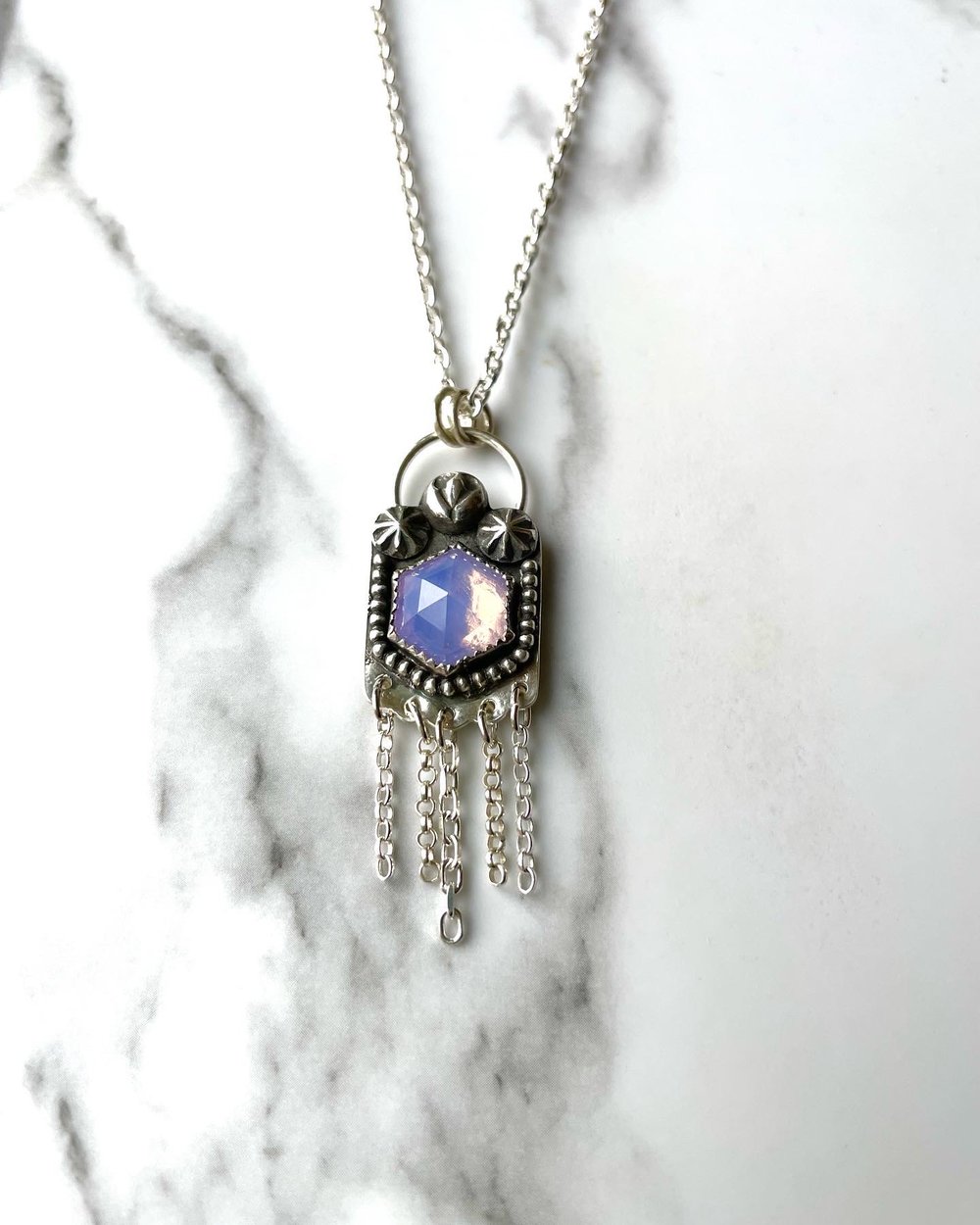 Do you know the meaning behind the colour purple? Purple represents wealth, extravagance, creativity, wisdom, dignity, grandeur, devotion, peace, pride, mystery, independence, and magic. Such a powerful colour. Combine that with the healing properties of amethyst and this is one mighty amulet 💜 Handmade from Sterling silver. Fancy borrowing some magic from this piece?
❊ ❊ ❊ ❊ ❊ ❊ ❊ ❊ ❊ ❊ ❊ ❊ ❊ ❊ ❊ ❊ ❊ ❊ ❊
Amethyst (Violet Quartz) is an extremely powerful and protective stone with a high spiritual vibration. It guards against psychic attack, transmuting the energy in to love. A natural tranquilliser, Amethyst blocks geopathic stress and negative environmental energies. It's serenity enhances higher states of consciousness and meditation. Amethyst has strong healing and cleansing powers and enhances spiritual awareness.
The pendant measures approximately 26.5mm x 13.5mm. (This measurement excludes the dangly chains at the bottom).
The pendant is oxidised to define the details in black.
Comes suspended on an 20" sterling silver belcher chain.
Feel free to get in touch if you have any questions, or would like to place a custom order.
Comes in a tie dye cotton gift bag stamped with the Eleven Feathers Jewellery logo.
***Need a gift box? Available here! -----> http://www.elevenfeathersjewellery.com/product/gift-box-optional-extra
I can add a gift tag free of charge with your own personal message on and even post direct to the recipient if you prefer, don't hesitate to ask!
Thank you for looking!