Luna symbol silver stamped cuff bracelet. Handmade crescent moon patterned bracelet (6mm)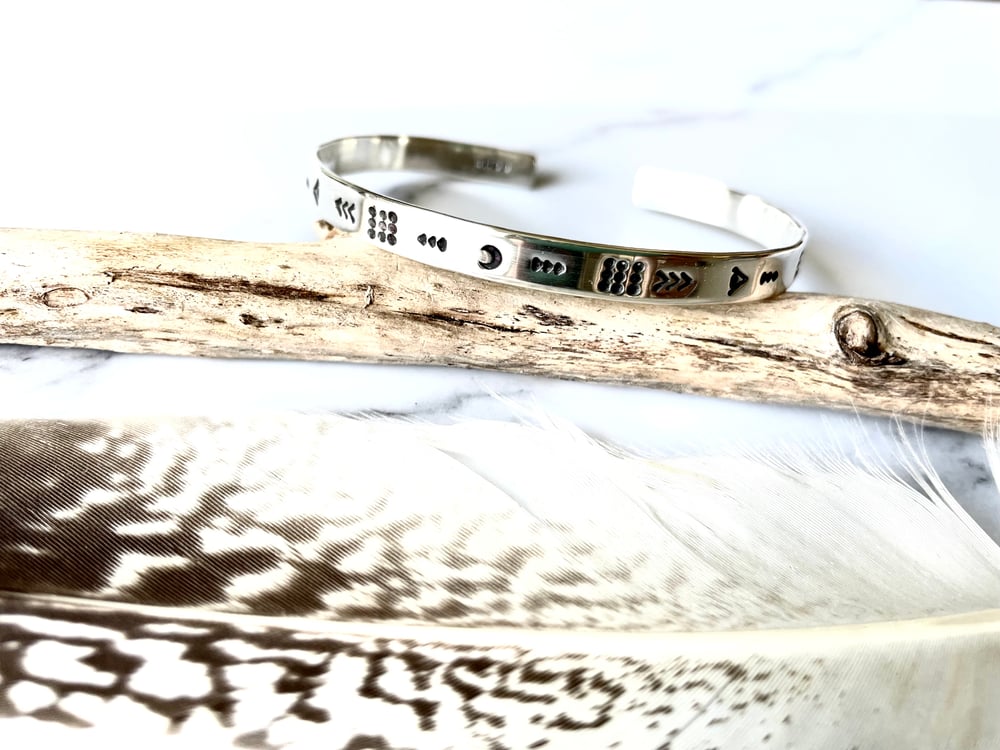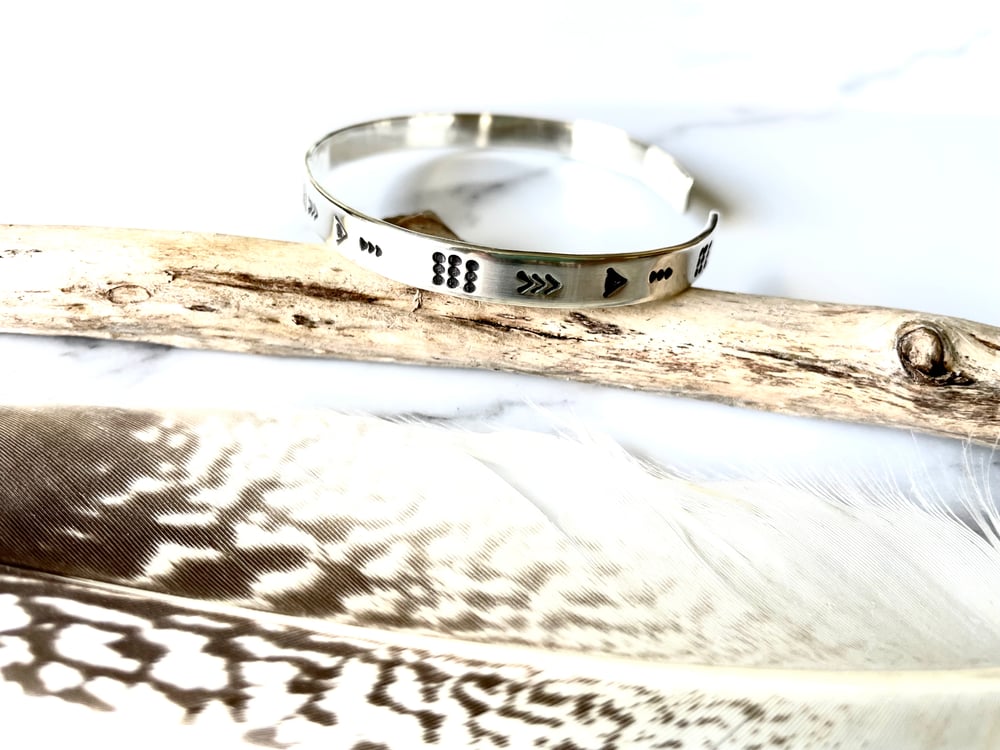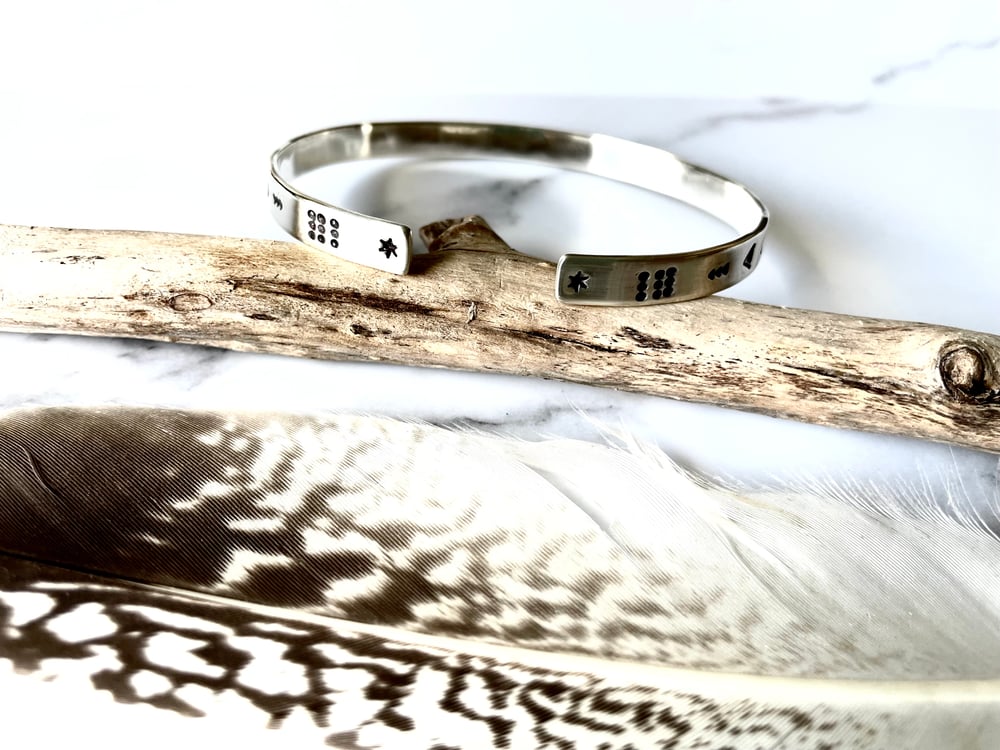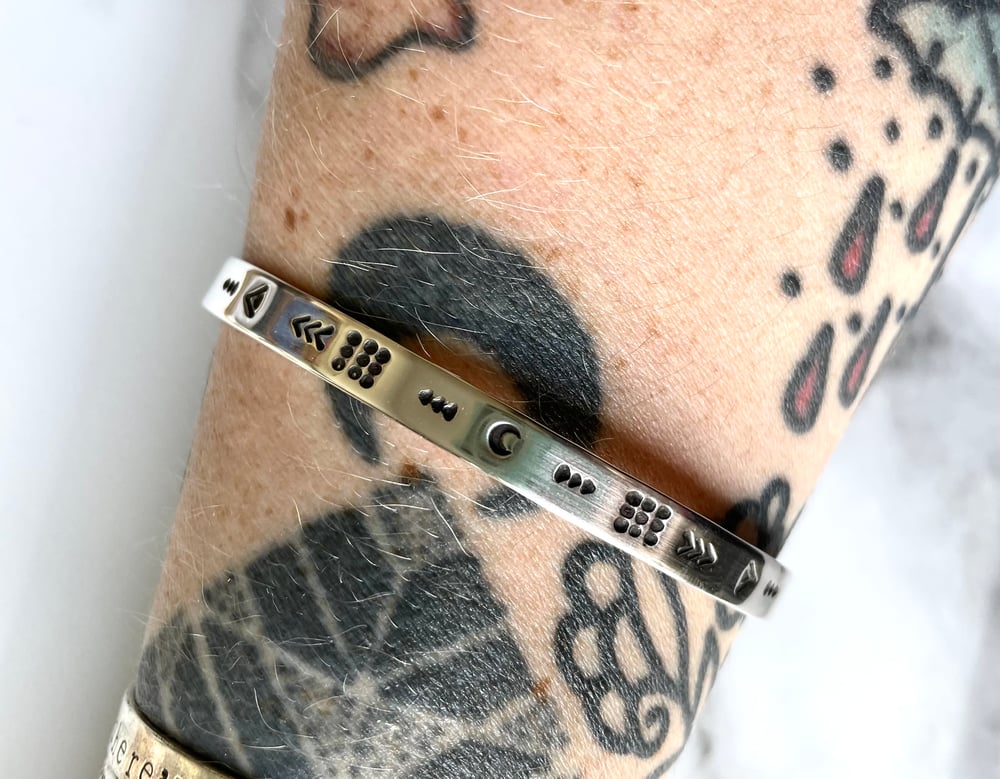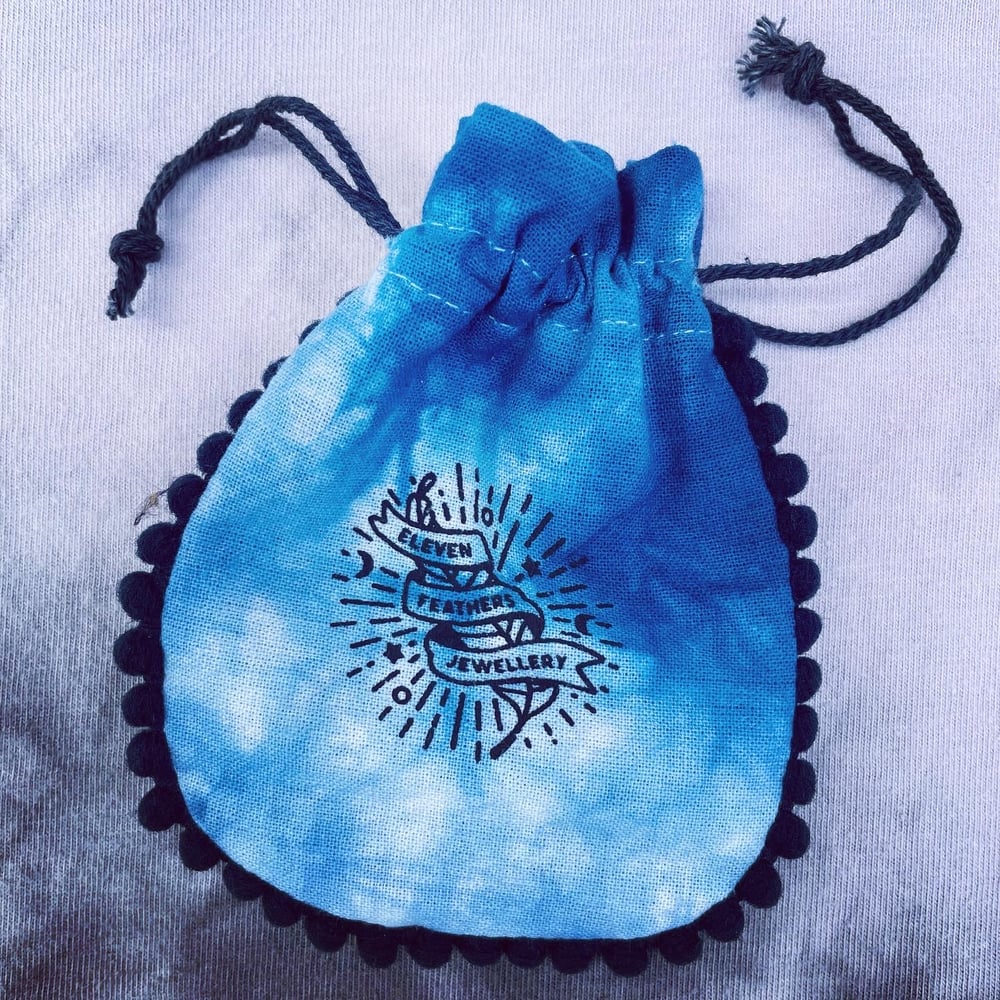 Part of the 'Luna' range. This handmade Sterling silver cuff bracelet is hand stamped with a crescent moon in the middle, triangles arrows and dots all the way along and a star at each end.
The bracelet is 6mm wide and 1.65mm thick (Also available in 4mm wide)
The silver will be oxidised to define the symbols.
The bracelet is polished after oxidisation.
I make these to order so please select your wrist size on ordering.
5" wrist - XX Small/Child size 3-6y
5.5" wrist - X Small/Child size 6-10y
6" wrist - X Small/ Teenager
6.5" wrist - Small Women's (X Small Men's)
7" wrist - Medium Women's (Small Men's)
7.5" wrist - Large Women's (Medium Men's)
8" wrist - X Large Women's (Large Men's)
Comes in a tie dye cotton gift bag stamped with the Eleven Feathers Jewellery logo.
***Need a gift box? Available here! -----> http://www.elevenfeathersjewellery.com/product/gift-box-optional-extra
I can add a gift tag free of charge with your own personal message on and even post direct to the recipient if you prefer, don't hesitate to ask!
All pieces of Hallmarking weight (above 7.78g) are Hallmarked by the Edinburgh Assay Office and marked with my EF (Eleven Feathers) makers mark. Pieces under Hallmarking weight will be stamped with my makers mark (EF).