Handmade Sterling Silver Man In The Moon Peach Moonstone Earrings 925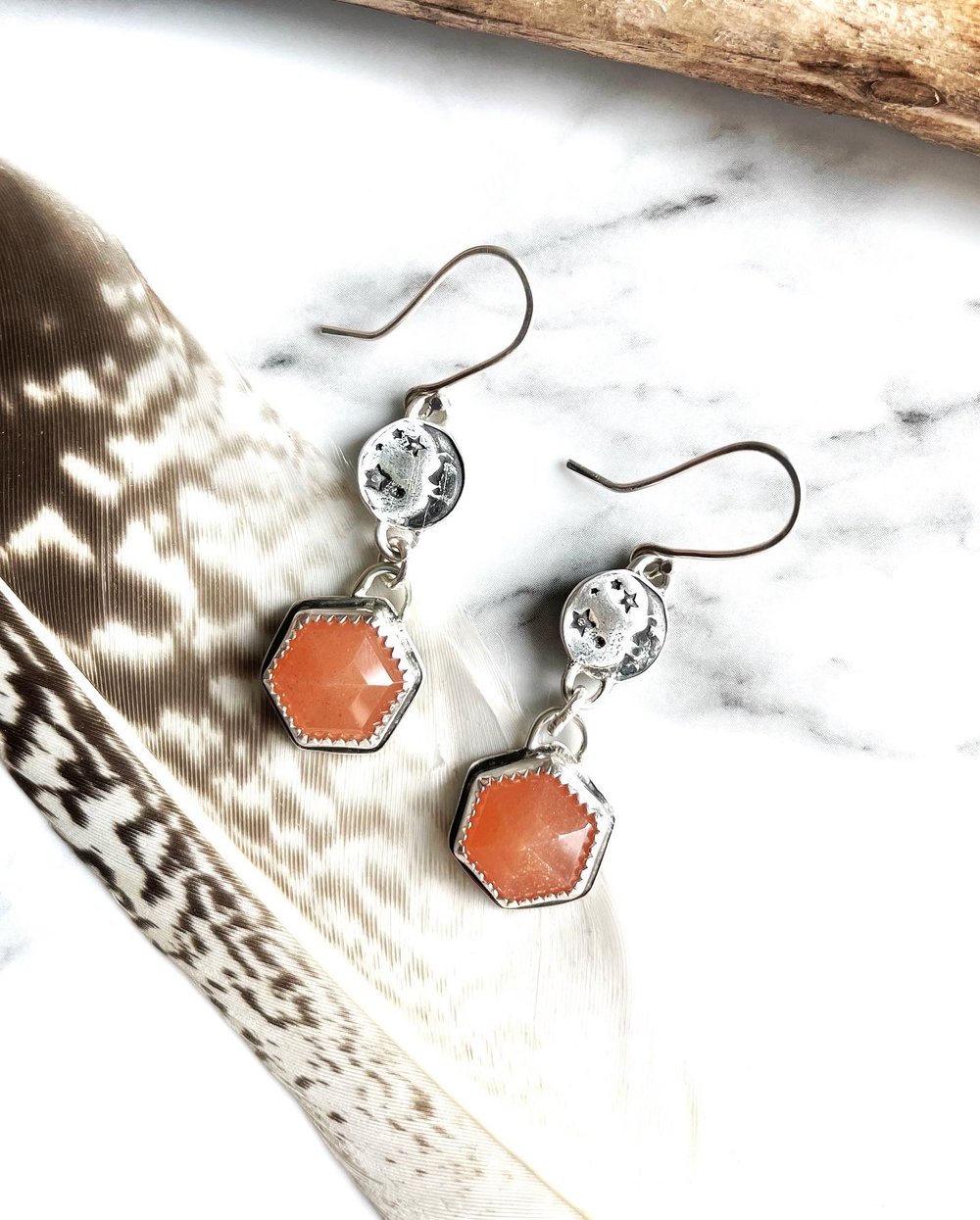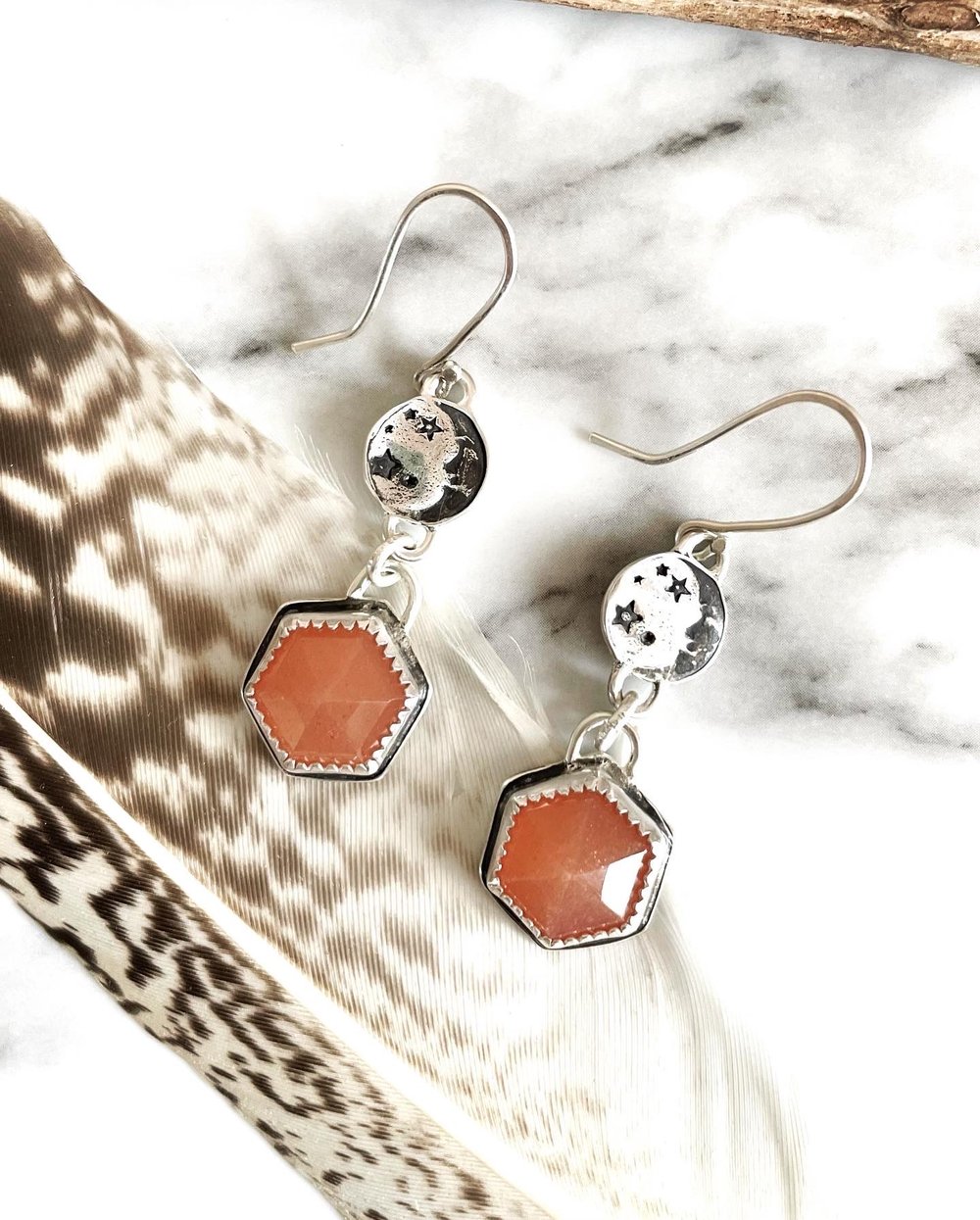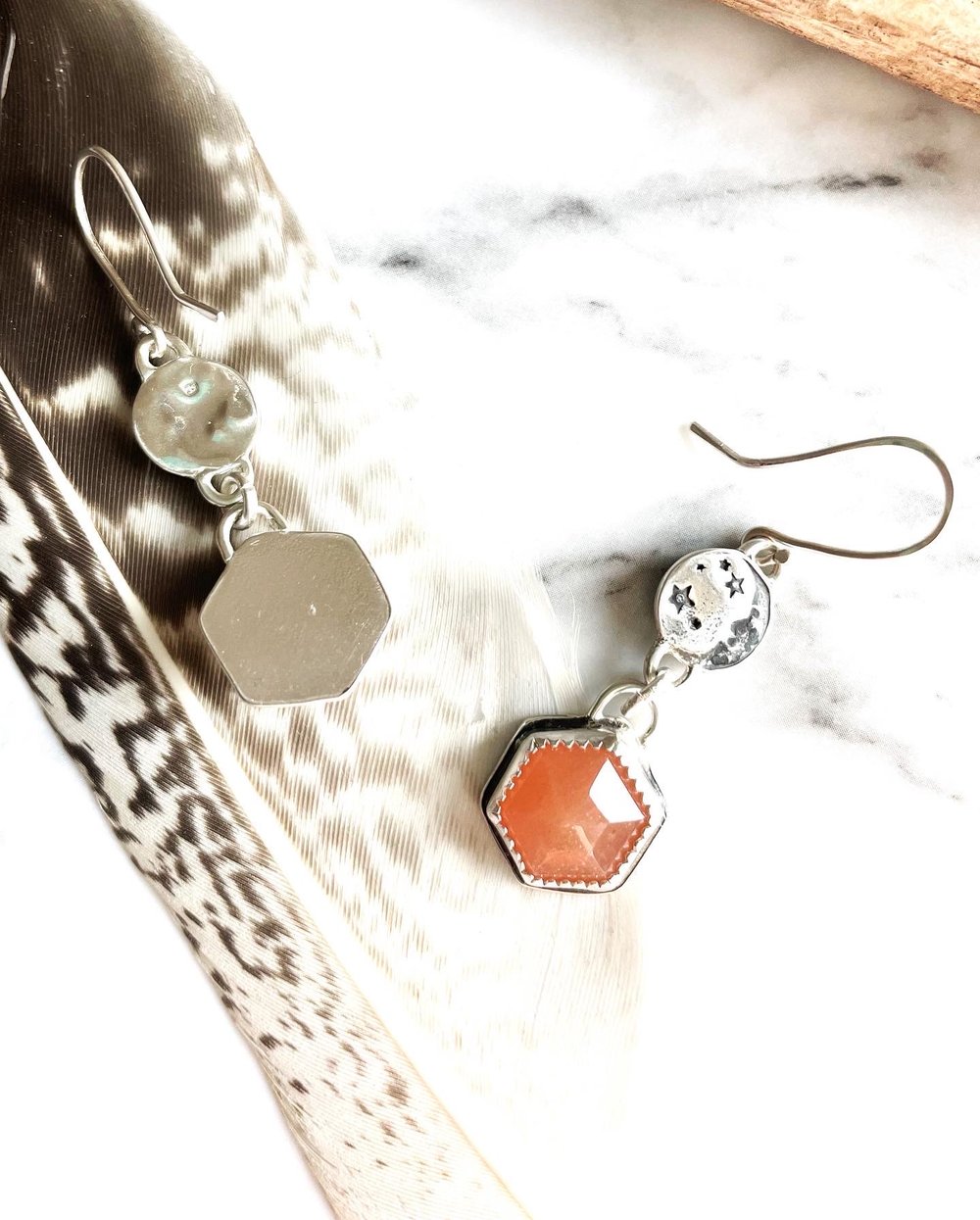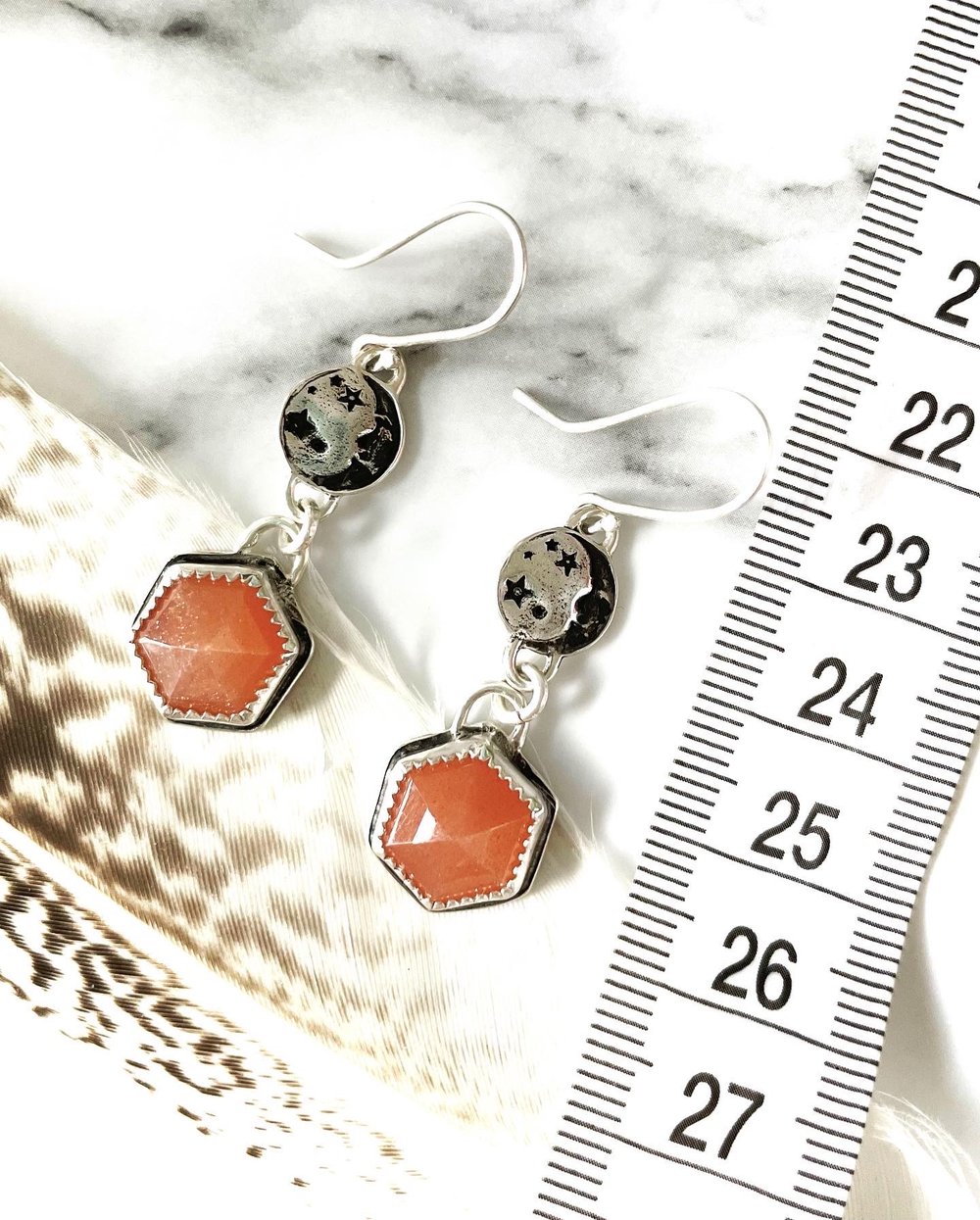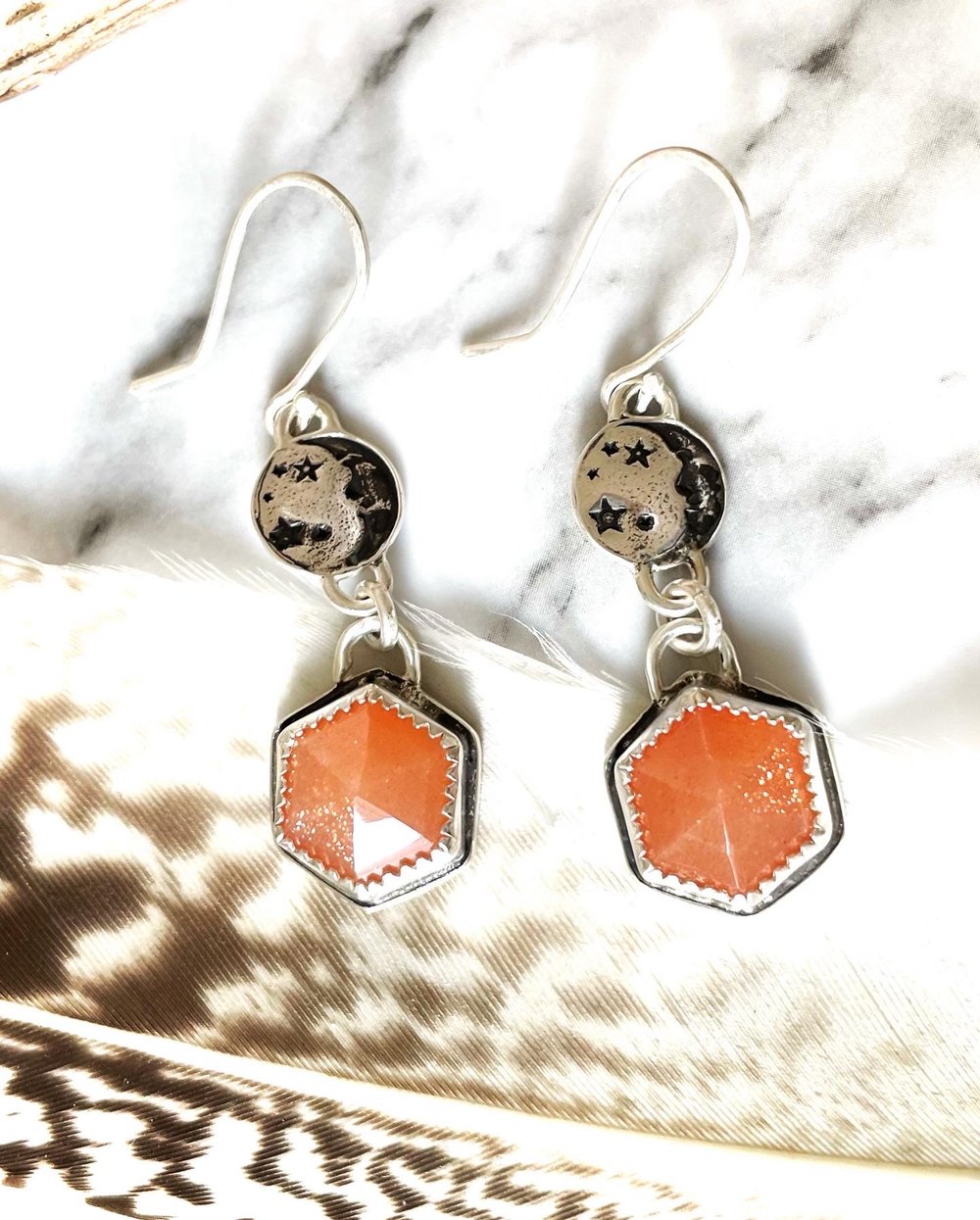 Are you in to all things celestial? These man in the moon earrings are made for your wish list! ✨ Sterling silver handmade man in the moon earrings set with sparkly peach moonstone 🍑🌛
𖥸𖥸𖥸𖥸𖥸𖥸𖥸𖥸𖥸𖥸𖥸𖥸𖥸𖥸𖥸
Peach Moonstone shares the same divine feminine energies as other Moonstone varieties, but offers an extra special connection between your heart and personal will (solar plexus). One will also continue to share the same protective qualities of Moonstone as you work to explore your creative and loving energies (and how you might be able to improve them). Peach Moonstone is a more inward-loving mineral and helps reignite your passion for the things that make you happy in this world.
Earrings are oxidised to define the details and polished. Ear wires are also Sterling silver.
Feel free to get in touch if you have any questions, or would like to place a custom order.
These earrings come in a tie dye cotton gift bag stamped with the Eleven Feathers Jewellery logo.
***If you would prefer a gift box, please add one to your basket***
The optional extra gift box is recycled card, stamped with the Eleven Feathers logo. Gift bag is still included if you add a gift box.
I can add a gift message free of charge with your own personal message on and even post direct to the recipient if you prefer, don't hesitate to ask!